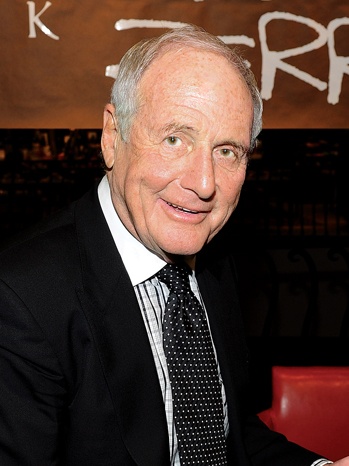 Respected film producer, Jerry Weintraub has passed away at the age of 77 due to heart failure, according to reports. 
Weintraub produced films, from "The Karate Kid," to the "Ocean's Eleven" franchise and HBO's "Behind The Candelabra." He first produced Robert Altman's "Nashvill" and "Oh, God!" starring George Burns. Other credits include: "National Lampoon's Vegas Vacation," "Diner," and "Happy New Year."
Before making his mark in the film industry, Weintraub saw success in management and in music. He spent more than two decades promoting concerts, working with acts such as: Frank Sinatra, Bob Dylan, Dolly Parton, the Beach Boys, the Pointer Sisters and John Denver, etc.
Close friend, former President George H.W. Bush said in a statement:
"Barbara and I mourn the passing of our close and wonderfully irrepressible friend, Jerry Weintraub. Jerry was an American original, who earned his success by the sheer force of his instinct, drive, and larger- than-life personality. He had a passion for life, and throughout the ups and downs of his prolific carrer it was clear just how much he loved show business. I used to tease him about being a "black belt name-dropper," but he really did seem to know everyone in showbiz – and we join his many friends in remembering and celebrating his singular life."
Photo: www.likesuccess.com