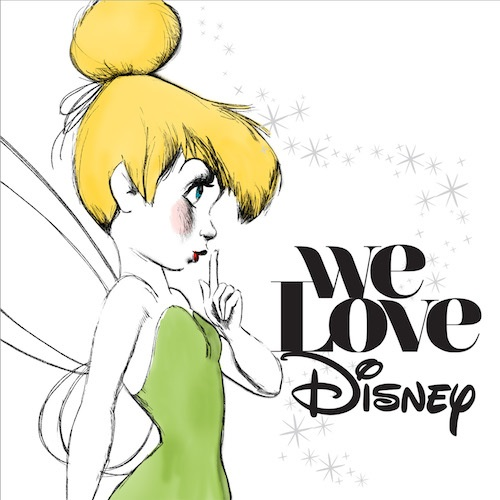 We can't wait for this compilation! In a unique collaboration between Verve Records and Walt Disney Records, the two labels have teamed up to present the compilation album We Love Disney, which will be released in October 2015.
The compilation features the hottest artists from across the pop, rock, R&B, and country worlds delivering their own unique interpretations of classic Disney songs. The album was produced by multi-platinum, Grammy® Award-winning producer and Verve Music Group Chairman David Foster.
"When the opportunity arose to partner with Walt Disney Records, I jumped on it," says Foster. "The Disney franchise is something that brings out the kid in all of us. No matter how old you are, 3 or 103, when you hear the word 'Disney' you light up from within. And there isn't a person on the planet who doesn't have a favorite Disney song. We tapped into that passion with all of the artists on the album. I tried to make the songs timeless so you couldn't tell whether they were recorded 30 years ago or 30 years from now. The Disney catalog is so amazing. You have so many songs to pick from, going back almost 80 years now. So it's an endless treasure and one of the most rewarding projects that I've ever done — and I've done a lot of stuff."
The artists and songs that will be featured on We Love Disney will be announced in the coming weeks.