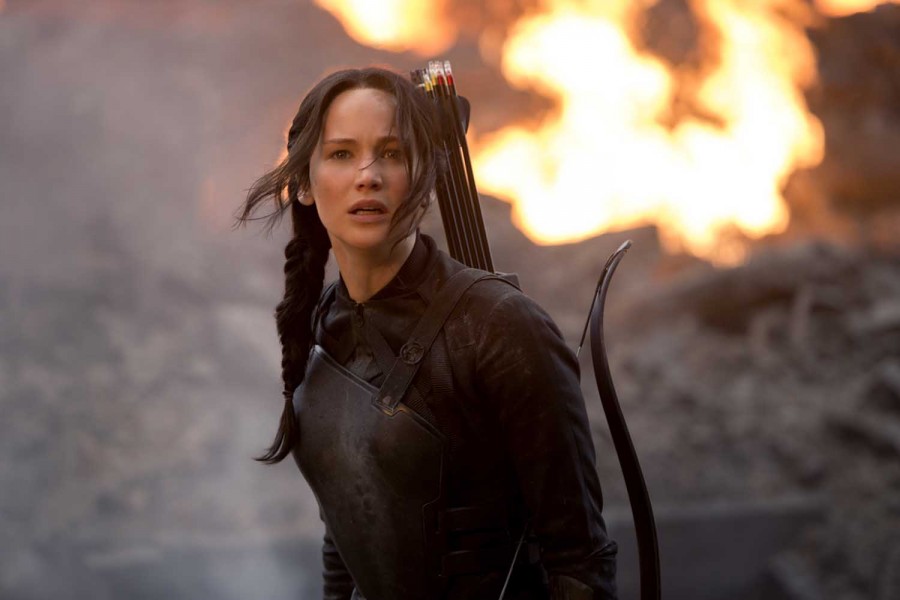 Staying in this weekend? EPIX is giving you a chance to catch up on the Hunger Games franchise.
"The Hunger Games: Mockingjay Part 1″ makes its World Television Premiere on EPIX on Saturday, July 25 at 8pm ET/PT. 7C.

In the latest installment, Katniss Everdeen (Jennifer Lawrence) is in District 13 after she literally shatters the games forever. Under the leadership of President Coin (Julianne Moore) and the advice of her trusted friends, Katniss spreads her wings as she fights to save Peeta (Josh Hutcherson) and a nation moved by her courage. The film directed by Francis Lawrence, also stars Elizabeth Banks, Natalie Dormer, Liam Hemsworth, Philip Seymour Hoffman, Jena Malone, Willow Shields, Donald Sutherland, Stanley Tucci, Jeffrey Wright and Woody Harrelson. (PG-13).