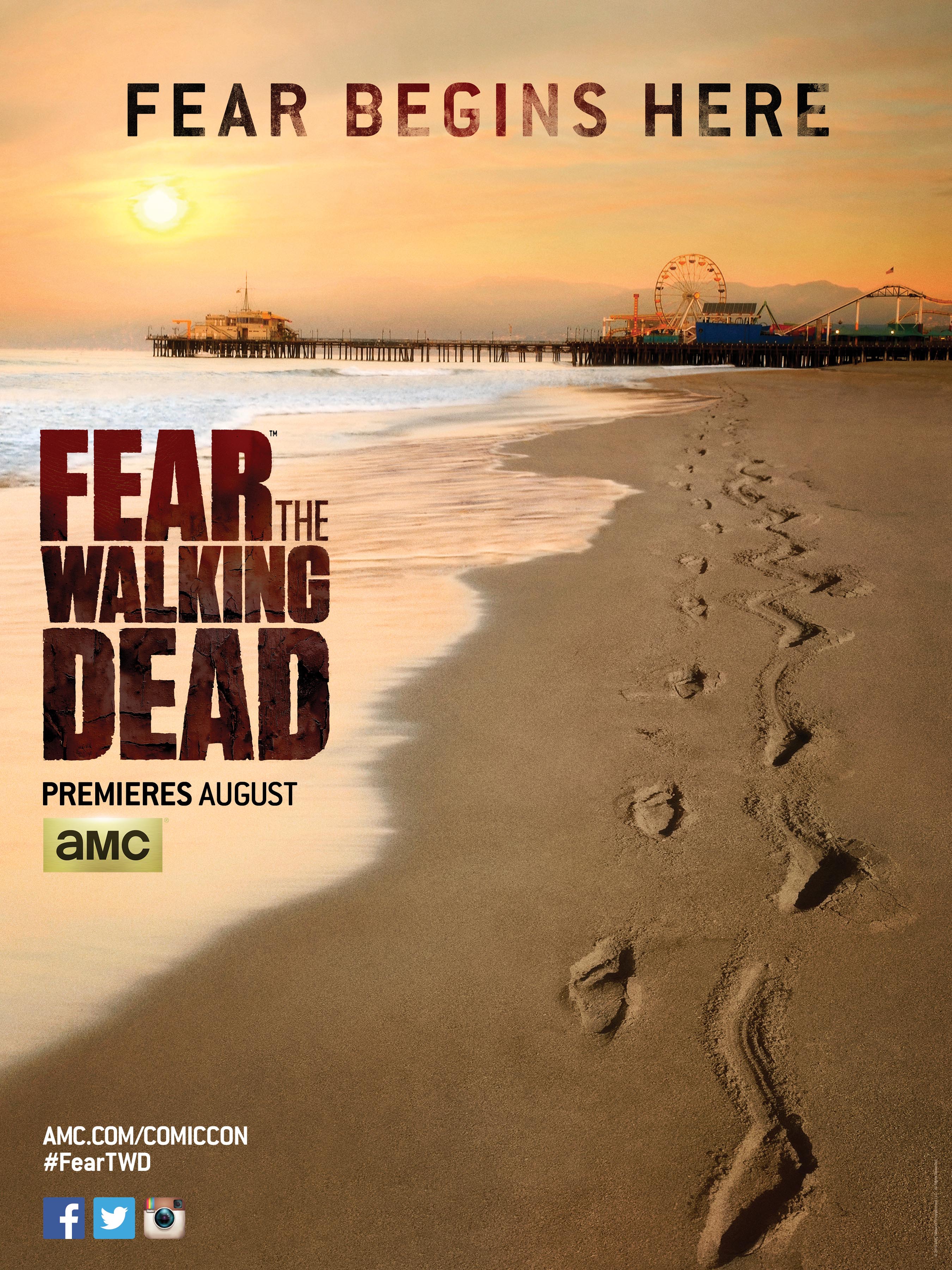 Get ready. AMC announced today from Comic-Con International that the worldwide premiere of summer's most anticipated new series "Fear the Walking Dead" will air Sunday, August 23rdat 9:00 p.m.
"Robert Kirkman, Dave Erickson and the fantastic writers, producers, cast and crew responsible for bringing 'Fear the Walking Dead' to life have been hard at work creating an entirely distinct and compelling new series," said Charlie Collier, AMC and SundanceTV president. "We join 'Fear' before the rise of the zombie apocalypse with an interesting family dynamic as its entry point.  After years of planning, that we are now only six weeks from sharing 'Fear' with the world is truly exciting."
"Anticipation around the world for 'Fear the Walking Dead' is reaching a crescendo and we are ecstatic about delivering the series to worldwide fans at the exact same time as the U.S.," said Bruce Tuchman, President of AMC and Sundance Channel Global. "Whether you're in Hong Kong, Madrid or São Paulo, AMC viewers will be able to join the journey and experience the start of the zombie apocalypse together."
A companion series to "The Walking Dead," "Fear the Walking Dead" takes viewers back to the beginning of the zombie apocalypse – a time when the world was changing rapidly for reasons unknown, before anyone understood exactly what was happening, when life as everyone knew it was upended and altered in ways no one could have ever imagined.