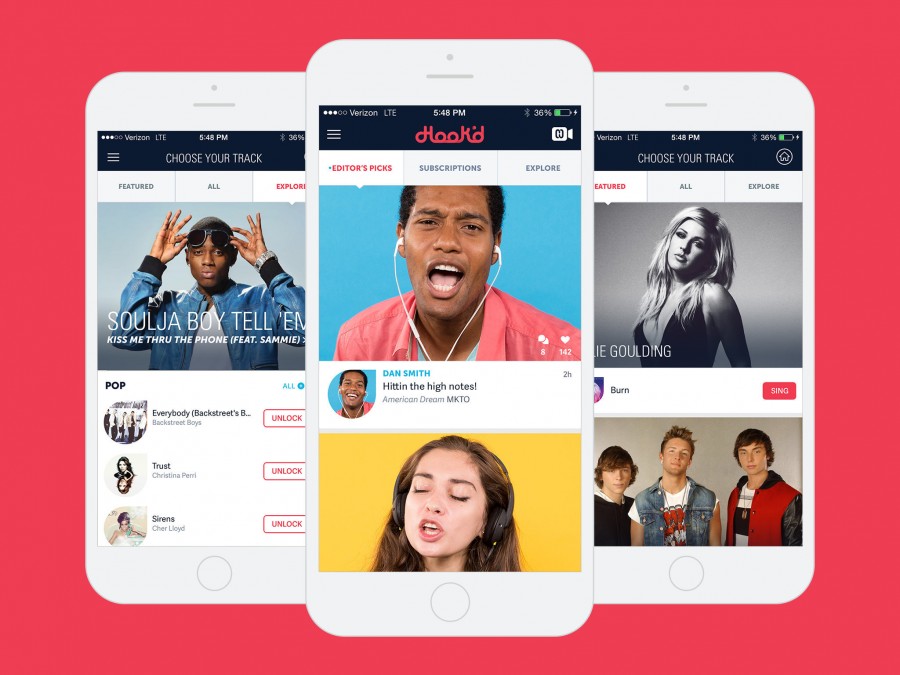 Viacom International Media Networks has teamed up with fast growing technology firm MuseAmi to integrate the Hook'd app into three of its biggest MTV International music properties across a number of European countries. Hook'd will be featured in advertising and other promotional activity at MTV's flagship Summer concert, Isle of MTV Malta, in MTV's newest music driven social series, "Say it in Song" and in MTV's global music awards show, the 2015 MTV EMA.
MuseAmi's hugely popular Hook'd mobile app enables users to record and share "selfie" videos as they sing popular songs from an ever-growing catalogue of hits giving users access to hundreds of popular songs to choose from. Hook'd has amassed nearly one million users since it was introduced in Summer 2014. All user videos, which feature the original recording artists' master tracks, can be easily shared with any number of friends on YouTube via an elegant and intuitive user interface for mobile devices. Professional-grade audio tools are provided to make each music video sound its best.
The Hook'd app will be used in Malta to grab Hooks from music fans on the island, giving them a chance to win Golden Circle pit tickets at the Isle of MTV, with the winner being announced on stage ahead of the show. Hook'd will also be integrated into the 2015 MTV EMA via a bespoke competition allowing fans to submit their EMA Hooks through the app with a chance to win tickets to the coveted 2015 MTV EMA in Milan on October 25th.