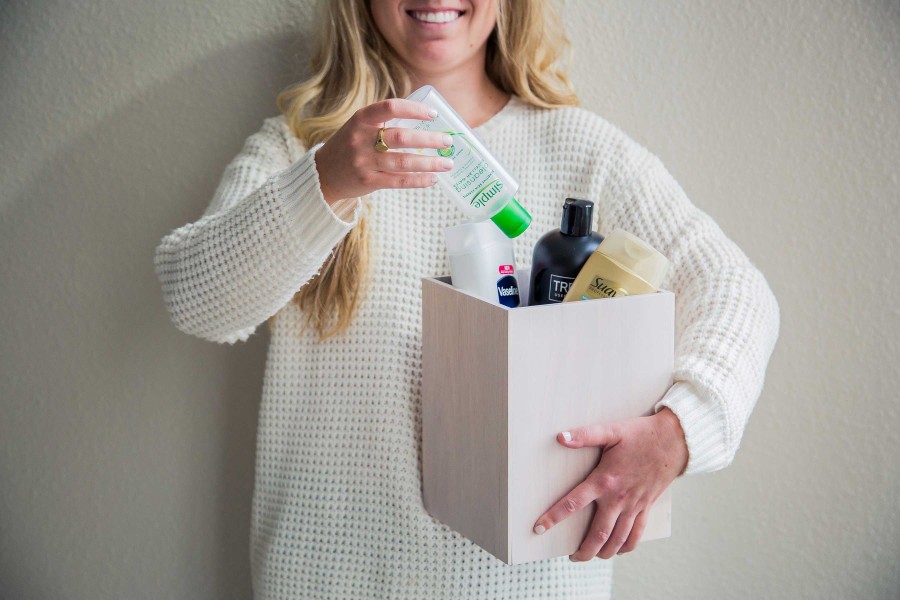 With Earth Day celebrations behind us, Unilever is launching a new program, "Rinse. Recycle. Reimagine." to remind Americans that when it comes to recycling in the bathroom, it should be Earth Day, every day. In a survey announced today, the new Unilever Bathroom Recycling Index found that while a majority of Americans are aware that empty bath and beauty bottles are recyclable, less than half (34%) report always bringing these items to the bin.
As a result, common bathroom products like shampoo, body wash and lotion bottles could be more likely to end up in landfills than their kitchen counterparts. This seemingly small problem has a huge impact, with nearly 29 million tons1 of plastics sent to landfills each year – many of which are bottles that once occupied bathrooms across America.
As the company behind many products found in bathrooms across the country – including Dove, Suave®, St. Ives®, Caress® and more – Unilever is stepping in to inspire Americans to step up and recycle their bathroom empties. Developed in partnership with Keep America Beautiful and the Ad Council's "I Want to Be Recycled" campaign, "Rinse. Recycle. Reimagine." will feature engaging, socially-driven content aimed at educating Americans on how, through recycling, empty bath and beauty bottles can fuel the development of recycled packaging for new bathroom products, or take on new life to return as hairbrushes, backpacks or even backyard play sets, and inspire Americans to make a small change in their home recycling habits that holds big potential to positively impact the environment.
dditional Unilever Bathroom Recycling Index Findings
Fueling the bathroom recycling gap is a combination of confusion, misinformation and a bit of skepticism. While the majority of Americans know where they should be putting their empty bottles, 42% claim that they don't recycle because they aren't sure an item is eligible for recycling. Additionally, more than a quarter (27%) of Americans are not convinced their recycled items can actually become something new. To find out what qualifies items for recycling in your area and to find out what your plastic bottles could become, go to iwanttoberecycled.org/bathroom.
There are quite a few things Americans would do before walking their empty bath and beauty bottles to the recycling bin. One in five (22%) Americans wouldn't walk across their home to recycle a bath or beauty bottle. In fact, Americans are more likely to go the distance to get a drink when thirsty, charge their phone, or answer a phone call than walk an empty plastic bottle from the bathroom to the recycling bin.
Some cities have better bathroom recycling habits than others. Of the major U.S. metropolitan cities, Philadelphia came out on top demonstrating the best bathroom recycling habits with 52% reporting that they always recycle in the bathroom, while Atlanta ranked last with only 23% reporting that they always recycle in the bathroom.