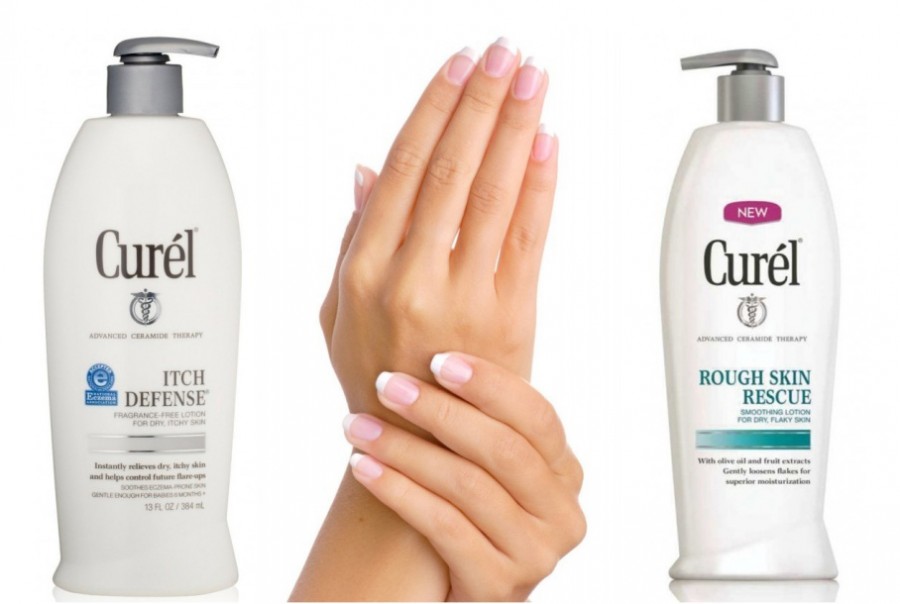 Inexpensive and effective from Curel…
Itch Defense® Lotion
Curél® Itch Defense® Lotion instantly relieves dry itchy, skin and over time, helps control flare ups while rebalancing skin to keep irritation from coming back. This formula soothes eczema prone skin and is gentle enough for babies 6 months and up.
Received the National Eczema Association Seal of AcceptanceTM
Soothes eczema prone skin
Fragrance-Free
Dermatologist Recommended
Allergist Tested
Pediatrician tested-good for babies 6 months and up
Gentle enough to use on face
Sizes: 13 oz, 20 oz  $7.99 at Target
Rough Skin Rescue
Perfect for dry, flaky skin, this smoothing lotion gently loosens flakes without irritation, allowing essential hydration to reach the areas that need it most. It uses natural ingredients to relieve roughness and help prevent it from returning.
Gentle yet effective formula works with your skin's natural exfoliating process to safely remove flakes and relieve rough skin
Contains olive oil, an enriching moisturizer proven to soothe and soften skin
Protects and restores skin's natural moisture barrier to help prevent roughness from returning
Excellent for dry skin associated with psoriasis and keratosis pilaris
Fragrance Free
Dermatologist Recommended
For more info and to purchase: www.curel.com