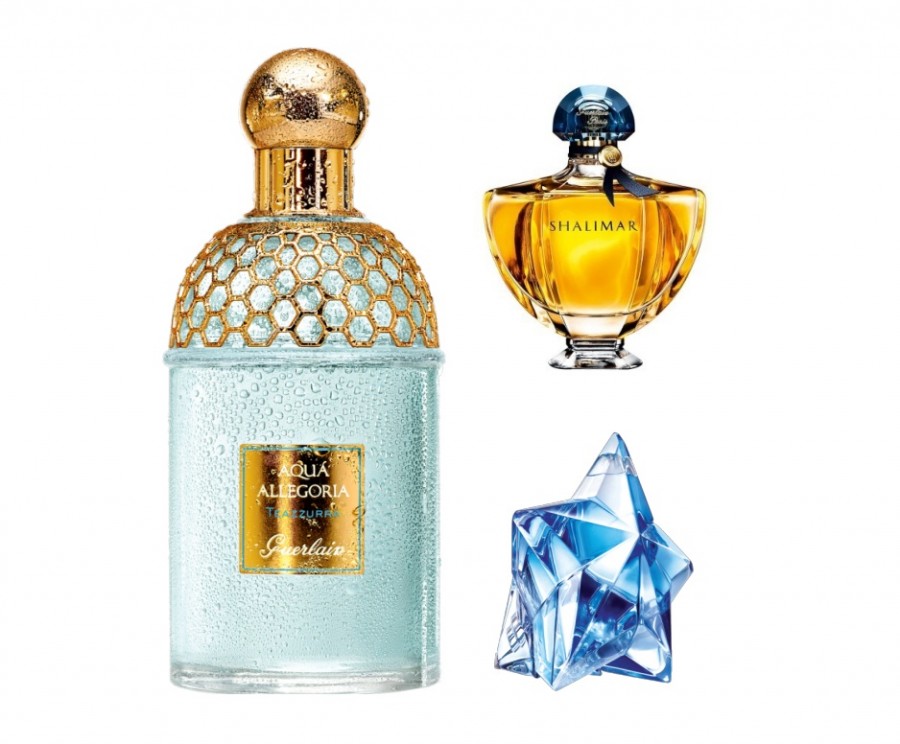 You can never go wrong with gifting your mother with the perfect classic fragrance…

Guerlain's Shalimar is often referred to as the most enduring fragrance of all times. Inspired by the love of an Indian Emperor for his magnificent wife, Mumtaz-Mahal—for whom the Taj Mahal was built—Shalimar is named after "The Gardens of Shalimar," where their love grew. Fresh notes of Bergamot, Iris, Amber and Vanilla make the sweet and sensual scent which is still a favorite of many Moms.
Price: $78.00 for EDP 30 ml
New from the House of Guerlain: Aqua Allegoria Teazzurra
Teazzurra is a floral citrusy essence which is refreshing and unique. Top notes are bergamot, lemon, yuzu and grapefruit; middle notes are green tea, chamomile and jasmine; base notes are musk, calone and vanilla. Great for the summer. It is perfect for women who like a light scented fragrance.
Price: $65.00 for 4.2 fl.oz
Also a classic and always a favorite: Angel from Thierry Mugler.
This time give Mom The New Star. This majestic sculpture was designed as an infinite star revolving around its core.
The notes: Bergamot, Hedione, Helional, Honey, Dewberry, Red Berries, Vanilla, Caramel, Patchouli, Chocolate, Coumarin. Available in Refillable Version. The scent is warm and sensous.
Price: $150.00 for 2.6 fl oz Edp