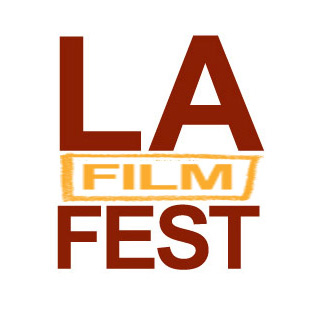 The Los Angeles Film Festival, produced by Film Independent with Presenting Media Sponsor the Los Angeles Times and Host Partner L.A. LIVE, announced its official U.S. Fiction, Documentary and World Competition sections. Now in its 21st year, the Los Angeles Film Festival offers unparalleled access to creative voices through energetic film programming, Master Classes, live performances and conversations with the most compelling artists working today. The festival runs from June 10 through June 18.
The Festival's six competitions feature 53 Premieres: 39 World Premieres, six International Premieres, four North American Premieres and four U.S. Premieres.
US Fiction Competition (10)
Original voices with distinct visions from emerging and established American independent filmmakers.
3rd Street Blackout, dir. Negin Farsad, Jeremy Redleaf, USA, World Premiere
A Country Called Home, dir. Anna Axster, USA, World Premiere
Bastards Y Diablos, dir. A.D. Freese, USA/Colombia, World Premiere
The Girl in the Book, dir. Marya Cohn, USA, World Premiere
How He Fell in Love, dir. Marc Meyers, USA, World Premiere
It's Already Tomorrow in Hong Kong, dir. Emily Ting, USA, World Premiere
Mekko, dir. Sterlin Harjo, USA, World Premiere
Out of My Hand, dir. Takeshi Fukunaga, USA/Liberia, N. American Premiere
Puerto Ricans in Paris, dir. Ian Edelman, USA/France/Czech Republic, World Premiere
Too Late, dir. Dennis Hauck, USA, World Premiere
Documentary Competition (12) Sponsored by Netflix and Loyola Marymount University's School of Film and Television.
Compelling, character-driven non-fiction films from the U.S. and around the world.
A New High, dir. Samuel Miron, Stephen Scarpulla, USA, World Premiere
The Babuskhas of Chernobyl, dir. Holly Morris, USA/Ukraine, World Premiere
Be Here Now (The Andy Whitfield Story), dir. Lilibet Foster, USA/Australia, World Premiere
Catching the Sun, dir. Shalini Kantayya, USA, World Premiere
In a Perfect World, dir. Daphne McWilliams, USA, World Premiere
Incorruptible, dir. Chai Vasarhelyi, Senegal/USA, International Premiere
Love Between the Covers, dir. Laurie Kahn, USA, U.S. Premiere
Maiko: Dancing Child, dir. Åse Svenheim Drivenes, Japan/Norway, World Premiere
Missing People, dir. David Shapiro, USA, U.S. Premiere
My Love, Don't Cross That River, dir. Mo-Young Jin, South Korea, U.S. Premiere
Oriented, dir. Jake Winternitz, UK/Palestine/Israel, International Premiere
Treasure; From Tragedy to Trans Justice, Mapping a Detroit Story, dir. dream hampton, USA, World Premiere
World Fiction Competition (8)
Unique fiction films from around the world from emerging and established filmmakers, especially curated for LA audiences.
Atomic Heart, dir. Ali Ahmadzadeh, Iran, North American Premiere
Ayanda and the Mechanic, dir. Sara Blecher, South Africa, World Premiere
Elvira, Te Daria Mi Vida Pero La Estoy Usando (Elvira, I'd Give You My Life But I'm Using It), dir. Manolo Caro, Mexico, International Premiere
Flocking (Flocken), dir. Baeta Gardeler, Sweden, North American Premiere
Las Malas Lenguas (Sweet and Vicious), dir. Juan Paolo Arias, Colombia, World Premiere
A Midsummer's Fantasia, dir. Jang Kun-Jae, South Korea/Japan, U.S. Premiere
Sin Alas (Without Wings), dir. Ben Chace, Cuba, International Premiere
White Moss (Belyy Yagel), dir. Vladimir Tumaev, Russian Federation, International Premiere
Short Films (60):From over 3,000 submissions, the short films selected represent 15 countries, and 50% are directed by women.Short films are shown before features and as part of six short film programs. Shorts will compete for juried prizes for fiction and documentary shorts, as well as an Audience Award for Best Short Film.
Future Filmmakers Showcase: High School Shorts (27): The Los Angeles Film Festival's Future Filmmaker Showcase brings to the big screen the best films made by budding young filmmakers from across the country and the globe. In this diverse slate of films, incredibly accomplished high school students will present wild comedies, moving dramas, mesmerizing animation, introspective experimental films and everything in between. Program funded by Lisa Argyros/Argyros Family Foundation, Loyola Marymount University's School of Film and Television and Time Warner Foundation.
Launch (50+)
Independent storytelling crafted through digital media, including music videos, web series, podcasts, interactive games and digital activism shorts.
            Making Cool Sh*t: The Music Videos of OK Go (10)
            Equally comfortable with filmmaking and songwriting through with visual art and    rock concerts, OK Go have bridged art forms that used to be considered    distinct. This showcase of their music videos will be followed by an extended    talk with frontman and director Damian Kulash.
            Episodes: Indie Series from the Web (13)
            A showcase of independently crafted web series, celebrating rising show creators whose work is innovative and unfiltered.
            Movies For Your Ears: Making Picture-less Films (1)
            Creator Jonathan Mitchell explores his podcast The Truth, which showcases crafted, colorful and diverse works of short fiction that are at once cinematic and musical.
            Interactive Storytelling: IndieCade Gaming Favorites (9)
            Innovation and artistry in interactive media is showcased through a collection of rich, diverse, and culturally significant games on custom gaming PCs provided by Dell Computers.
            #BlackLifeBlackProtest (5)
            Bridging content creations and social justice issues, this curated selection of socially relevant short films precedes a public dialogue among noted artists, activists and educators.
            JASH Presents: An Evening of Buh Comedy
An intimate evening with comedy luminaries screening unreleased videos of their creation along with favorite inspiring videos of their choice. Hosted by Dead Kevin, guests include Doug Lussenhop, Henry Phillips, and more. 
            Funny or Die's Make 'em LAFF Showcase
            A live comedy showcase of today's most diverse and original independent comedic voices, featuring comedians such as Beth Stelling, Solomon Georgio and Chris Garcia, with additional performers to be announced.
Buzz (13)
Los Angeles premieres of celebrated favorites from around the world.
JUST ANNOUNCED: Brand: A Second Coming, dir. Ondi Timoner, UK/USA
Chuck Norris vs Communism, dir. Illinca Calugareanu, UK/Romania/Germany
The Dark Horse, dir.James Napier Robertson,New Zealand
Diary of a Teenage Girl, dir. Marielle Heller, USA
In Football We Trust, dir. Tony Vainuku, co-dir. Erika Cohn, USA
Infinitely Polar Bear, dir. Maya Forbes, USA
JUST ANNOUNCED: Jimmy's Hall, dir. Ken Loach, UK/Ireland/France
Manson Family Vacation, dir. J. Davis, USA
The Overnight, dir. Patrick Brice, USA
People, Places, Things, dir. James C. Strouse, USA
JUST ANNOUNCED: The Vanished Elephant, dir. Javier Fuentes León, Peru/Colombia/Spain
Victoria, dir. Sebastian Schipper, Germany
Sweet Micky for President, dir. Ben Patterson, Haiti/USA 
LA Muse (10)
A competitive section of world premieres of fiction and documentary films that are quintessentially L.A.
A Beautiful Now, dir. Daniela Amavia, USA, World Premiere
Aram, Aram, dir. Christopher Chambers, USA, World Premiere
Can You Dig This, dir. Delila Vallot, USA, World Premiere
Day Out of Days, dir. Zoe R. Cassavetes, USA, World Premiere
The Drew: No Excuse, Just Produce, dir. Baron Davis, Chad Gordon, USA, World Premiere
The Escort, dir. Will Slocombe, USA, World Premiere
Flock of Dudes, dir. Bob Castrone, USA, World Premiere
French Dirty, dir. Wade Allain-Marcus & Jesse Allain-Marcus, USA, World Premiere
No Más Bebés (No More Babies), dir. Renee Tajima-Peña, USA, World Premiere
Weepah Way for Now, dir. Stephen Ringer, USA, World Premiere
Nightfall (8)
From the bizarre to the horrifying, these are films to watch after dark. Films premiering for the first time in the U.S. are nominated for the Nightfall Award.
Caught, dir. Maggie Kiley, USA, World Premiere
The Confines, dir. Eytan Rockaway, USA, World Premiere
Crumbs, dir. Miguel Llansó, Spain/Ethiopia/Finland, North American Premiere
Crush the Skull, dir. Viet Nguyen, USA, World Premiere
Dude Bro Party Massacre III, dir. Tomm Jacobsen, Michael Rousselet, Jon Salmon, USA, World Premiere
Plan Sexenal (Six Year Plan), dir. Santiago Cendejas, Mexico, North American Premiere
Ratter, dir. Branden Kramer, USA, LA Premiere
Shut In, dir. Adam Schindler, USA, World Premiere
Zeitgeist (6)
A competitive section of curated, World Premiere films that embody key trends in American independent filmmaking. 2015 captures hard knock, coming of age stories.
A Girl Like Grace, dir. Ty Hodges, USA, World Premiere
Band of Robbers, dir. Aaron Nee & Adam Nee, USA, World Premiere
In the Treetops, dir. Matthew Brown, USA, World Premiere
Manifest Destiny, dir. Michael Dwyer, Kaitlin McLaughlin, USA, World Premiere
Stealing Cars, dir. Bradley Kaplan, USA, World Premiere
What Lola Wants, dir. Rupert Glasson, USA, World Premiere

PLEASE REFERENCE THE ADDENDUM IN THE PRESS RELEASE SECTION OF WWW.FILMINDEPENDENT.ORG