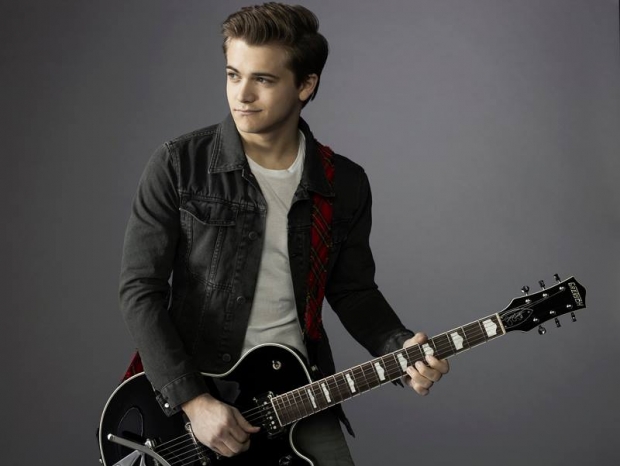 Multi-instrumentalist and singer/songwriter Hunter Hayes is partnering with the American Red Cross to help saves lives through blood donation. This summer, during the Wheels Up Tour with Lady Antebellum and Sam Hunt, Hayes will encourage at least 21,000 of his fans to pledge to donate blood or platelets through his personal Hunter Hayes SleevesUp virtual blood drive. Hayes wants 21,000 of his fans to join him in this selfless act of donating in honor of his new single, "21." 
"There is a line in my new single, 21, that says 'life ain't long enough,'" said Hayes. "I wanted to team with the American Red Cross to honor and celebrate all of those individuals who are constantly giving back and trying to make lives longer and better for sick patients around the country." 
Through a special hashtag, #HH21SleevesUp, Hayes will honor and recognize fans who have blood donation and recipient stories with special concert tickets, and the opportunity to honor loved ones by personally writing their names on a unique guitar donated by Martin Guitars. In an effort to live out his own personal life motto of turning "fear into purpose," Hayes will also face his own, well-known fear of needles and donate blood.
"We're thrilled that Hunter is the first country artist to host a SleevesUp virtual blood drive," said Darren Irby, a spokesperson for the American Red Cross. "As Hunter tours across the country, he wanted to engage his fans for good. SleevesUp allows his fans from coast to coast to pledge to donate blood through the Red Cross at a blood drive that is most convenient for them."
Fans can pledge to donate through Hayes' virtual blood drive page by visiting rcblood.org/Hunter all through the summer months, which is among the most challenging times of year for blood donations due to many regular donors traveling and being on vacation.
How to donate blood
Simply download the American Red Cross Blood Donor App, visit redcrossblood.org or call 1-800-RED CROSS (1-800-733-2767) to make an appointment or for more information. All blood types are needed to ensure a reliable supply for patients. A blood donor card or driver's license or two other forms of identification are required at check-in. Individuals who are 17 years of age (16 with parental consent in some states), weigh at least 110 pounds and are in generally good health may be eligible to donate blood. High school students and other donors 18 years of age and younger also have to meet certain height and weight requirements.