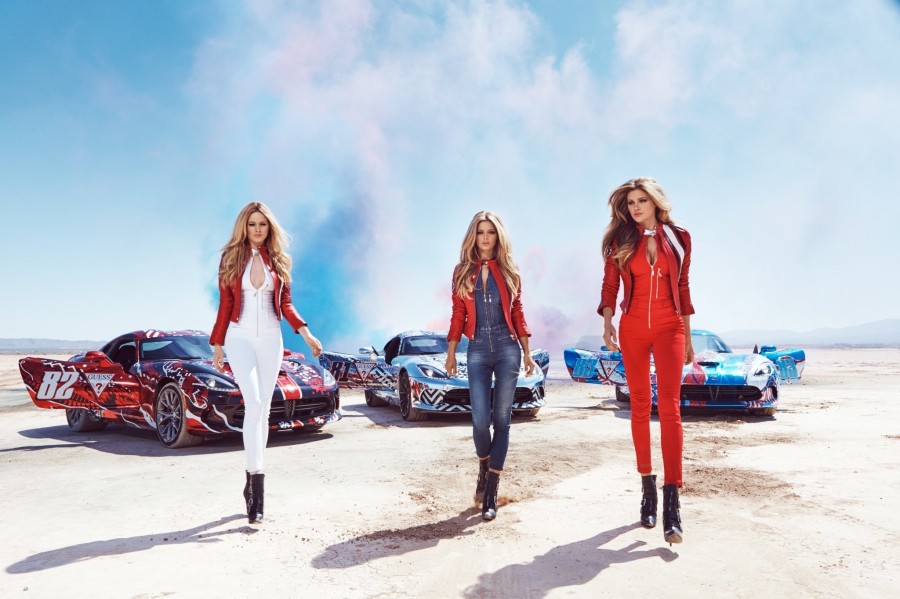 GUESS announced an exciting new collaboration with world famous road rally and lifestyle brand, Gumball 3000.  Founded by Maximillion Coope rin 1999, Gumball 3000 has earned global recognition by re-inventing the road rally, combining popular culture with a road trip adventure.
For this year's 2015 Gumball 3000 Rally, #StockholmToLasVegas, GUESS has enlisted its very own roster of GUESS Girls, Danielle Knudson, Simone Holtznagel and Natalie Pack to take the wheel and join GUESS x Gumball 3000 on an exciting journey beginning May 23rd and ending May 30th. The drivers will be traveling within two continents and across five countries, beginning in Stockholm, Oslo, Copenhagen, Amsterdam, Reno, San Francisco, Los Angeles and ending in Las Vegas.
To celebrate this exciting collaboration, GUESS has designed a limited edition Gumball 3000 Driver Jacket commemorating the 2015 Stockholm to Las Vegas rally. Offered in red and white leather, these exclusive jackets will be distributed to the GUESS drivers, which will be known as the "#GUESSVipers" as well as a selection of influencers and celebrities to wear.  Other rally drivers and participants will sport a black denim racing jacket to wear on their journey from Stockholm to Las Vegas.