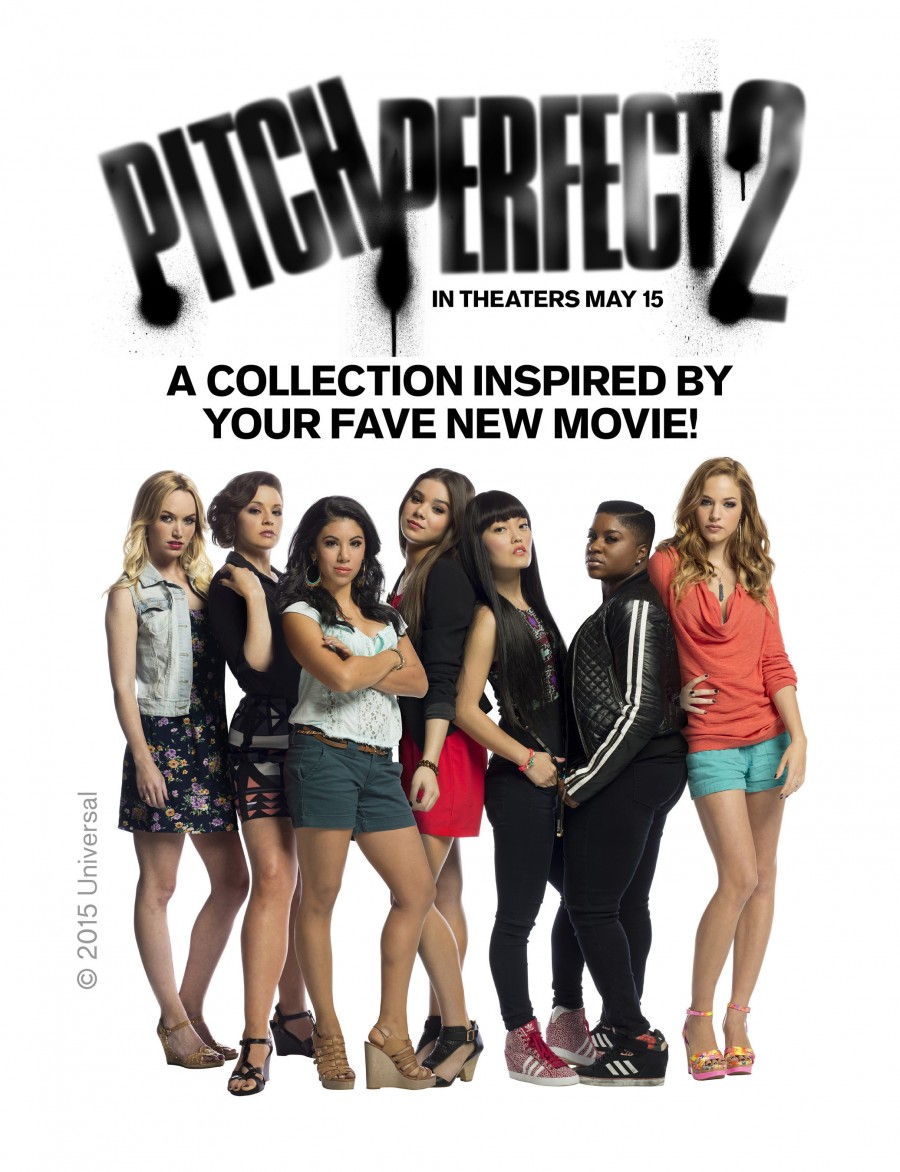 EXPRESS announced their partnership with Universal Pictures and Gold Circle Entertainment's Pitch Perfect 2, in theaters May 15, 2015.  Beginning this month, EXPRESS will debut a dual-gender collection based on the looks seen in the film.
The dual-gender collection was handpicked by the film's costume designer, Salvador Perez, and it features tropical florals, vibrant summer dresses, black-and-white studio separates and statement accessories for women.  The men's collection boasts denim, crisp suiting, casual shorts and the brand's best-selling 1MX dress shirt in a limited-edition ombre design.  The entire collection is now available exclusively online at express.com. 
"EXPRESS is excited to be partnering with Universal and Gold Circle on Pitch Perfect 2," said Patrice Croci, Vice President of Brand Marketing at EXPRESS.  "The looks of the Bellas and the Treblemakers aligns perfectly with our dual-gender millennial consumer.  We are thrilled to leverage Salvador's expertise in handpicking styles inspired by the film, and to feature these looks on express.com."
"EXPRESS has always been the go-to store for costume designers because the brand has such a wonderful design esthetic with so many great options to choose from," said Perez.  "When styling the costumes for Pitch Perfect 2, I had many characters to dress and needed to project a variety of individual styles, several of which I found at EXPRESS. From rock-star glam to collegiate chic, I was inspired to select from the total EXPRESS assortment, clothes for the Pitch Perfect 2 Collection on express.com that everyone can relate to, ultimately allowing fans to build a versatile, stylish wardrobe."
Get in on the behind-the-scenes action by following EXPRESS on Instagram (@ExpressRunway), Twitter (@ExpressLife) and Facebook (Facebook.com/EXPRESS) #PitchPerfect2.