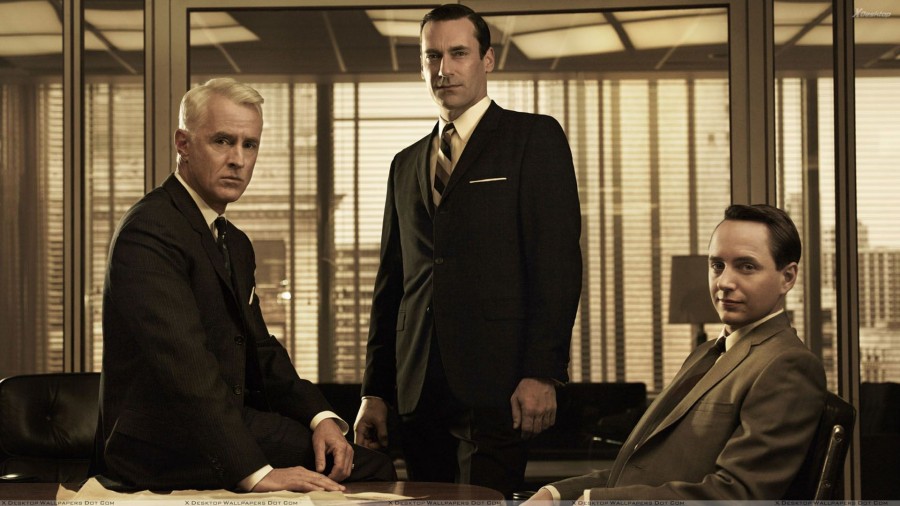 In celebration of the iconic, award-winning series, and in anticipation of the final episode, AMC will air a marathon of all seven seasons of the entire "Mad Men" series in consecutive order beginning on Wednesday, May 13th at 6:00pm ET/PT and leading into the "Mad Men" series finale on Sunday, May 17th at 10:00pm ET/PT.
To pay homage to "Mad Men's" esteemed place in television history, all of AMC's sister networks – BBC AMERICA, IFC, SundanceTV and WE tv – will forego regularly scheduled programming for one hour timed to the "Mad Men" finale and instead air a special message commemorating the series.
Launching during the five-day "Mad Men"on-air event is the all-new 'Times of Your Life' spot – the final promo for the series. The beautiful retrospective piece, set to the popular song that was also used in a 1970s Kodak ad campaign, is presented from Don Draper's perspective and features memorable, moving scenes from the series. The spot, which uses the Paul Anka version of the song, will debut on Wednesday, May 13th and will also serve as the curtain raiser for the final episode, airing immediately prior to the series finale on Sunday, May 17th.
Additionally, AMC will air vintage promos from past seasons of the series, celebrity fan tributes and interview footage from recent "Mad Men" red carpet events.  In addition, spots showcasing important first moments from the series will air in between episodes, as well as a sequence of "Madvertising" vignettes – facts and famous quotes about the advertising industry.
Off-air, as part of the "Mad Men" finale celebration, AMC is partnering with Film Independent, the non-profit arts organization, to host a "Mad Men" Live Read and screening of the series finaleon Sunday, May 17th in Los Angeles.  The one-of-a-kind event will include a Jason Reitman-directed live read of the classic "Mad Men"season one finale, "The Wheel," featuring a surprise celebrity cast taking on the iconic "Mad Men" roles, followed by a screening of the series finale with the cast and creator/writer/director/executive producer, Matthew Weiner. 
On AMC.com, AMC will be unveiling "Mad Men: The Fan Cut," a version of the show's pilot episode re-created by everyday fans and filmmakers commissioned by AMC. The complete re-imagined episode will also be available on madmenfancut.com and YouTube.