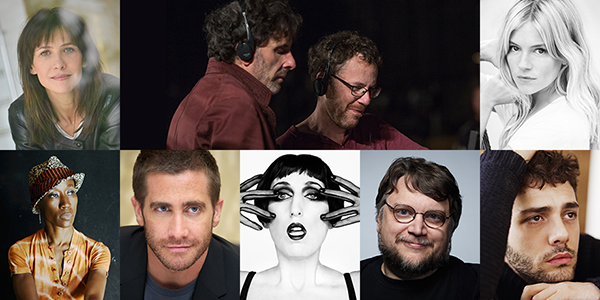 Joel Coen and Ethan Coen, directors, screenwriters and producers have been announced as the two Presidents of the Jury of the 68th Cannes Film Festival.
This year they will be joined by seven key figures in world cinema from Canada, Spain, the United States, France, Mali, Mexico and the United Kingdom. The Jury will be made up of nine distinctive voices – four women and five men – each with the same voting rights. 
Their task will be to decide among the films in Competition and select the prize winners, culminating in the Palme d'or, which will be announced on stage during the Festival Closing Ceremony on Sunday 24th May.
Joel & Ethan Coen – Presidents
(Directors, Writers, Producers – United States)
Rossy de Palma (Actress – Spain)

Sophie Marceau (Actress, Director – France)
Sienna Miller (Actress – United Kingdom)
Rokia Traoré (Composer, Singer-songwriter – Mali)
Guillermo del Toro (Director, Writer, Producer – Mexico)
Xavier Dolan (Director, Writer, Producer, Actor – Canada)
Jake Gyllenhaal (Actor – United States)
For more info on Cannes visit: http://www.festival-cannes.com/en.html