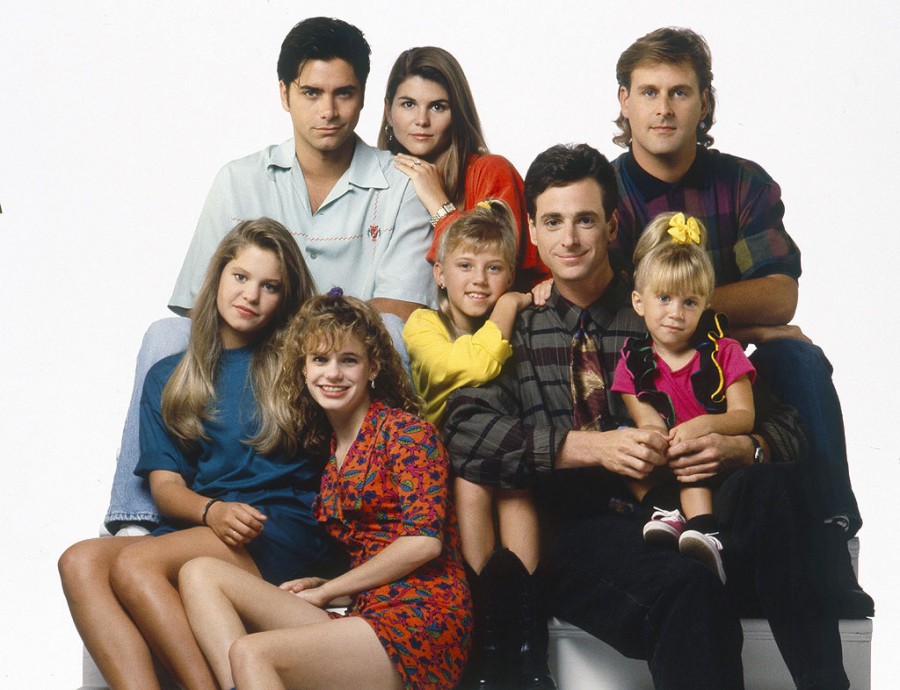 Netflix announced plans for a revival "Full House," but the house has yet to be filled with all of the original series stars.
The new series, "Fuller House," will star Candace Cameron-Bure, Jodie Sweetin and Andrea Barber – along with John Stamos, who will guest star and produce the series – but original stars Bob Saget, Mary-Kate and Ashley Olsen, Dave Coulier and Lori Loughlin are apparently still in talks.
Lori visited Access Hollywood Live on Tuesday morning where she explained the sticking point surrounding her return.
"I don't know," she said when asked if she's coming back for the Netflix revival. "They made deals with half the cast, but not the other half," she told Billy Bush and Kit Hoover. "I don't have a deal, Dave doesn't have a deal, Bob, we're all in negotiations.I think we would all like to come back, if the powers that be are fair to all of us," she continued.
The new series will focus on the Tanner sisters D.J. (Candace Cameron-Bure) and Stephanie (Jodie Sweetin) and their childhood pal Kimmy Gibbler (Andrea Barber), but Lori explained that a one-hour reunion, with the whole cast, is in the works.
Looking back at the series, which ran from 1987 to 1995, Lori credits the cast chemistry for its enduring appeal.