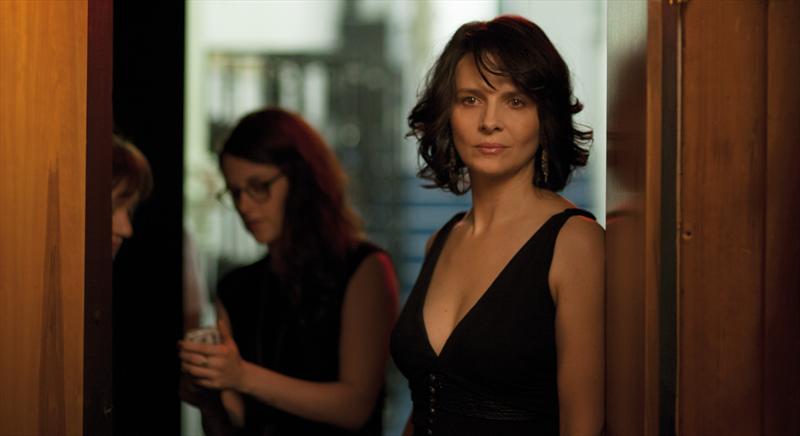 An aging actress comes to terms with her past, present and future in the mesmerizing drama, "Clouds Of Sils Maria," starring Juliette Binoche, Kristin Stewart and Chloe Grace Moretz.
From acclaimed French filmmaker Olivier Assayas ("Carlos"), this stimulating foreign film deploys a deceptively simple storyline to create a rich meditation on fame, mortality, and the Nietzschean theory of eternal recurrence, which states that events from the past are bound to repeat themselves. Heavy as that may sound, Assayas' scintillating script remains accessible in spite of its many layers, offering enough mystery and interpersonal conflict to keep audiences in its vise-like grip. With evocative cinematography that captures the natural beauty of the Swiss Alps, an enchanting score that conjures up the film's surreal qualities, and a pair of impressively nuanced performances from Binoche and Stewart, "Clouds of Sils Maria" is the work of a master filmmaker in peak form.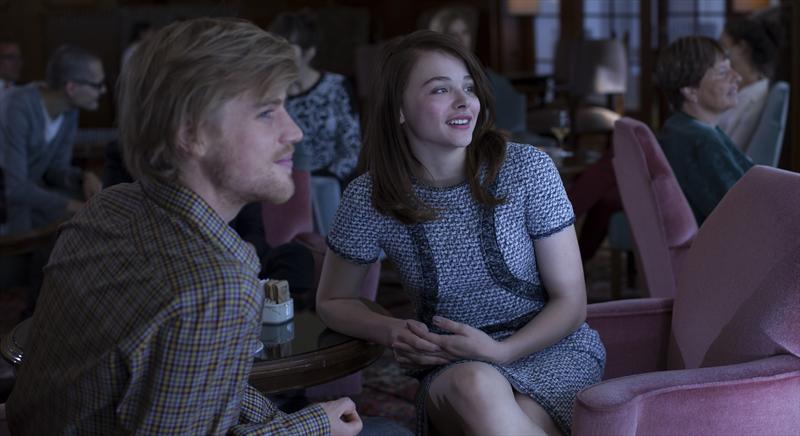 In "Clouds," Binoche stars as Maria Enders, an internationally renowned actress who first came to prominence twenty years ago in "Maloja Snake," a play about the stormy relationship between a seductive young woman and her older female boss. Now, in the wake of the author's recent passing, the play is being revived, and Maria has reluctantly agreed to play the more age-appropriate boss character while relinquishing her original role to a scandal-plagued starlet (Chloe Grace Moretz). Of course, by signing up for this project, Maria inadvertently unearths a whole range of unwanted memories from her past and anxieties about her uncertain future.
To prepare for the role, Maria and her loyal but beleaguered assistant (Kristen Stewart) retreat to the playwright's chalet in the Swiss Alps village of Sils Maria. There, they settle in to a routine of running lines, analyzing subtext and agonizing over the impending premiere. However, as the drama within the play increases, so too does their relationship off the page, and before long there are so many mirroring realities it becomes difficult to separate fact from fantasy.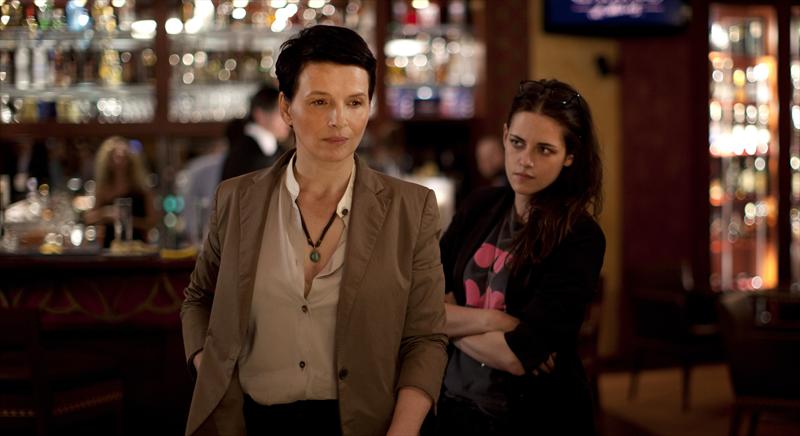 On the surface, Assayas' screenplay has a premise so simplistic it borders on nonexistent: an actress travels to a remote cabin with her assistant to prepare for an upcoming role. That said, the characters he has crafted are so fully realized that their day-to-day drama provides enough heady material to sustain the two-hour running time. And yet, even more so than the full-fledged commitment to authenticity, what really draws viewers into "Clouds" is its pervasive dreamlike atmosphere. This ineffable quality, brought to bear through gorgeously photographed Alpine scenery and a hall-of-mirrors narrative, slowly coils its way around viewers until they're completely spellbound.
In her third collaboration with Assayas, Juliette Binoche is revelatory in a role that takes the notion of art imitating life to new dimensions. Not only does Binoche effortlessly handle the challenge of playing an actress rehearsing a role, she also manages to capture the subtle shades of each character as the story evolves. It's an impressive feat of film acting, and one can't help but wonder if it will be remembered by year's end. Similarly impressive is Kristen Stewart as the troubled assistant whose insecurities in her ability to help Maria rehearse creates an interesting dynamic between the characters. Finally, Chloe Grace Moretz is hilariously frightening and utterly believable as the paparazzi-pursued starlet stepping into Maria's former role.  
A compelling drama that will have your mind working in overdrive, "Clouds of Sils Maria" is a prime example of how to fuse storyline with film craft.
By Lucas Mirabella
Running Time: 123 minutes
Rated R for language and brief graphic nudity.