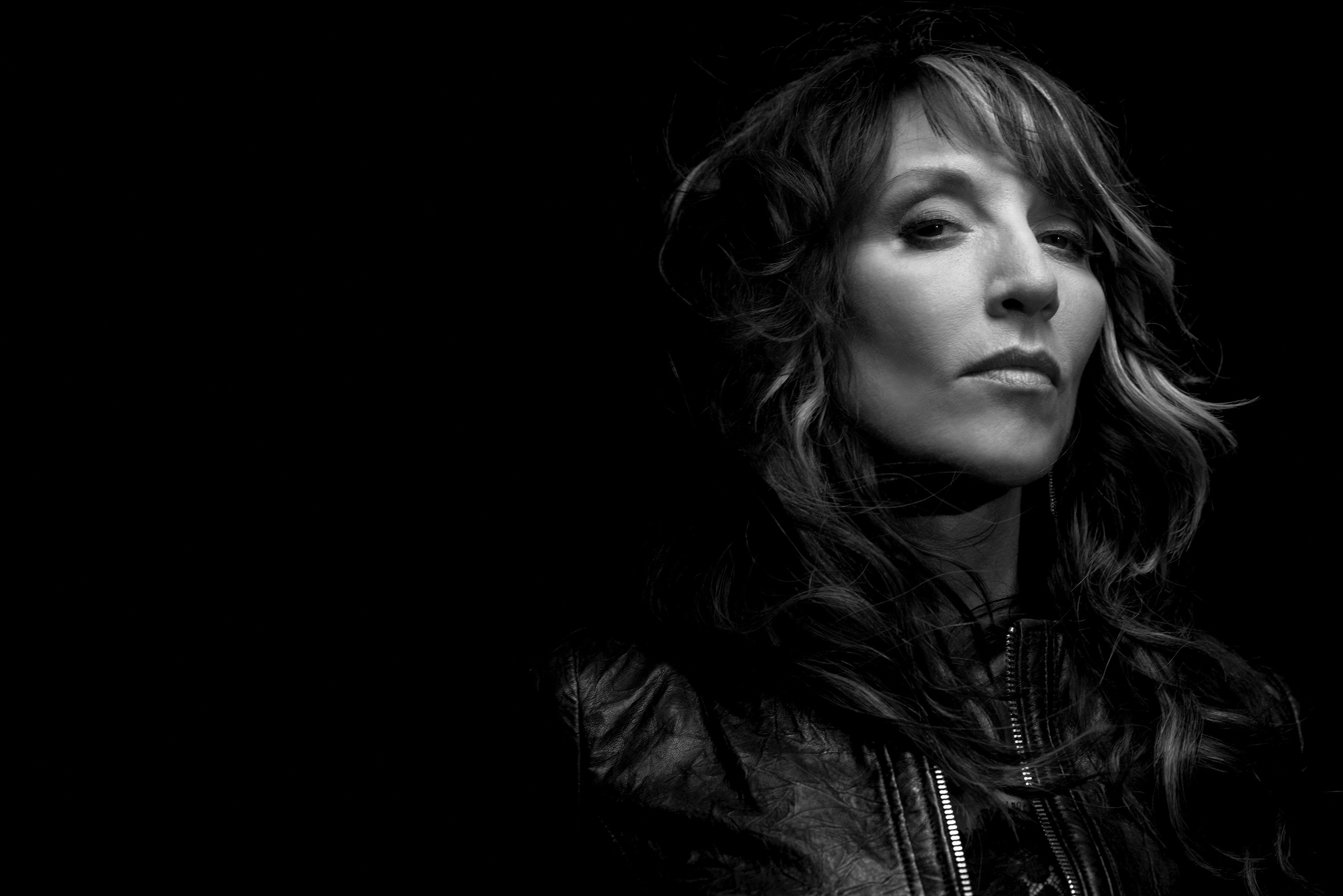 Gemma Teller Morrow. The name will go down in television history, representing one of the strongest and most tenacious female characters ever written for the small screen. Her leather jackets, her stern stare, her matriarchal ability to kill to protect her family. It's hard to believe that TV audiences can fall for such a rough-and-tumble personality. Indeed, I along with millions fell hard for the leading woman of FX's "Sons of Anarchy," thanks to the stellar portrayal by Katey Sagal.
While her hit show "Married… With Children" and the name "Peggy Bundy" were once the first things to come to mind when you heard 'Katey Sagal,' "Sons of Anarchy" has certainly changed her mark as an actress. After all, playing Gemma won Sagal her first Golden Globe Award in 2011 for Best Performance by an Actress in a Television Series, Drama.
For seven seasons, Sagal brought Gemma to life, the queen of a California motorcycle club (MC) and the mother of the MC's young leader who deals in gun distribution. This thrill ride of a show is truly an ensemble effort, centered around Gemma's son (Charlie Hunnam) and his struggles with leadership, morality and murder. Car chases, torture, betrayal and drug deals gone wrong; the series covers the gamut of happenings within the dark world of MCs and gang culture.
Although the series is heavily run by men, both in the cast and behind the scenes, "Sons of Anarchy" has increased their female viewers season after season. I can attest to the fact that Sagal's performance is one of the most vital and main attractions. It's not just her depiction of a cold-blooded woman that makes her role so memorable, but more that Sagal has brought such a daringly-modern woman to life, who is both ruthless and caring at the same time.
As the show is coming to an end, I asked Sagal what the journey has been like for her, depicting such a powerful woman.
"That's been absolutely great and I like to think that that is a contribution to why we have such a strong female following, even though I know we have beautiful men around us. But I would like to think that she [Gemma] is —even though not her actions per se, but her strong stand is something that I think is really awesome to see. I think you're seeing it more and more on television and I think it's there."
Many critics have compared the themes of "Sons of Anarchy" to that of a Shakespearean play; similar to "Hamlet." The show has many storylines involving back-stabbing and familial revenge. In researching for the role, Sagal said, "I tried to do some research on women in that culture, in the motorcycle culture, and there's not a lot of information about them, so I took creative license and modeled her after some royal figures and some high political figures and not so much a Shakespearian."
It was quite the challenge for the seasoned actress to step into the shoes of an outlaw and someone who, at the end of the day, would kill anyone who threatened or hurt her family. "The overall challenge… was playing somebody that was so very different from myself. Her maternal instincts are similar to mine, but her ways and means of doing things were something very foreign to me. I don't live in an outlaw world and I don't carry a gun."
Challenges aside, this particular role gave Sagal a chance to transition from comedy to drama. For a decade and beyond, she was working in comedy. "I really, really wanted to do more dramatic work because I never even think I'm funny. I always thought I'm supposed to be in a drama, so it's been very satisfying for me to push myself and go places I haven't gone."
Sagal has taken this seven year ride with her producer/writer/director husband, Kurt Sutter who created "Sons of Anarchy." In talking about their feelings on the show coming to an end, she said, "I think Kurt and I are – part of us are in denial and we have lots of other stuff in life – but I think overwhelmingly we're both so grateful that it's seven years and it's been such a great experience. I think it's ending at the perfect time, I really do."
Saying goodbye to SOA doesn't mean a vacation is on the schedule for Sagal. In fact, the colorful actress is as busy as ever. If you've been watching NBC's comedy, "A to Z," that distinct narrator is actually Sagal's voice. From TV to film, she will return to the silver screen in 2015, portraying the mother of new cast member Hailee Steinfeld's character in "Pitch Perfect 2," produced and directed by Elizabeth Banks.
Currently, Sagal is on set for a film titled, "Bleed For This" which tells the life story of Vinny Pazienza, the Italian-American former boxer and world champion. Sagal said, "Miles Teller is playing Vinny and I play his mother, and it takes place in the '80s."
While myself and several other journalists spoke with Sagal, she gave a hint towards being involved with Sutter's new show in development, "The Bastard Executioner."
"We don't know in what capacity yet, because he's now working on it, but that is where we're going. I will definitely be involved in it."
Acting aside, music is one of Sagal's true passions in life. Many may not know, but the actress is a critically acclaimed singer and songwriter. Sagal was a 'Harlette' with Bette Midler for three years as well as a background singer for Bob Dylan, Olivia Newton-John, Etta James and Tanya Tucker. Her album, "Covered," was released in November of 2013 with her cover of the Tom Petty song, "Free Fallin,'" as the first single.
"This was my third record that came out and music is so much a part of my expression and my life and what I love to do. I love to play live, so I am hoping to put together some kind of touring situation."
Music, Film, TV… Sagal has her hand in every creative corner. "Sons of Anarchy" is yet another legacy in her versatile career.
If you have not followed the show, I urge you to take the thrilling and entertaining ride. Just make sure you start at Season 1, Episode 1.
For those who are counting down the days to the season finale: it airs on December 9th.
Click here to follow Sagal's career
Click here to follow "Sons of Anarchy"
Read Full interview here: http://latfthemagazine.com/magazine/046/kateysagal.html