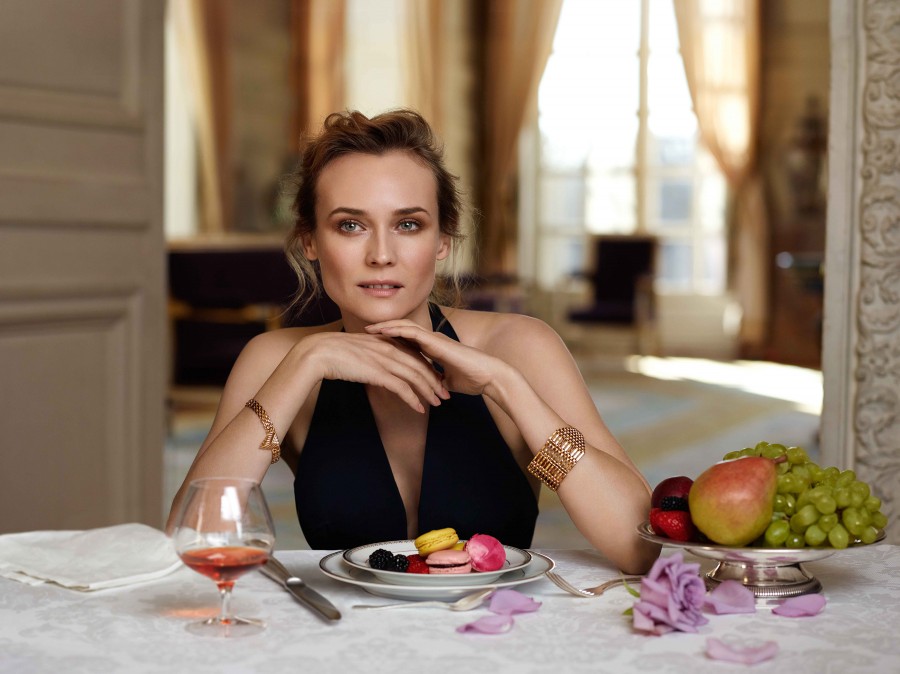 Hollywood Actress and self-confessed Francophile, Diane Kruger has been announced as Martell Cognac's Ambassador for the brand's 300th anniversary this year.
The Martell House was founded in 1715 at the height of French Art de Vivre, a period of time in which gastronomy, tasting and craftsmanship were all celebrated. As the very oldest of the great cognac houses, Martell intend to pay tribute to French Art de Vivre through a range of initiatives in 2015.
Celebrations for the Tricentenaire will be led by Diane Kruger who personifies the very essence of modern-day French Art de Vivre, elegance and style. Having developed an enduring connection with France through her love of acting – which was born and nurtured in the country – she crafted her art at the Cours Florent, one of France's most prestigious private drama schools.
In her role as Ambassador, Diane will be spearheading the 'Martell France 300' project to identify 300 'ones to watch' around the world whose combined cultural contribution across gastronomy, art, fashion, mixology and entertainment epitomise French Art de Vivre in the 21st Century.
In a venture designed to replicate the desires of Louis XIV 300 years ago – when he gathered the nation's most celebrated artists and culturally exciting figures at the court of Versailles – in 2015 the oldest of the great cognac houses, Martell, in partnership with the oldest French lifestyle magazine, L'Officiel are embarking on a project to identify today's equivalents. The project will be run in collaboration with Martell and the editorial experts at L'Officiel, with Diane lending her knowledge and experience of the impact of French culture worldwide to the ambitious venture.
The complete Martell France300 list will be announced in June 2015.