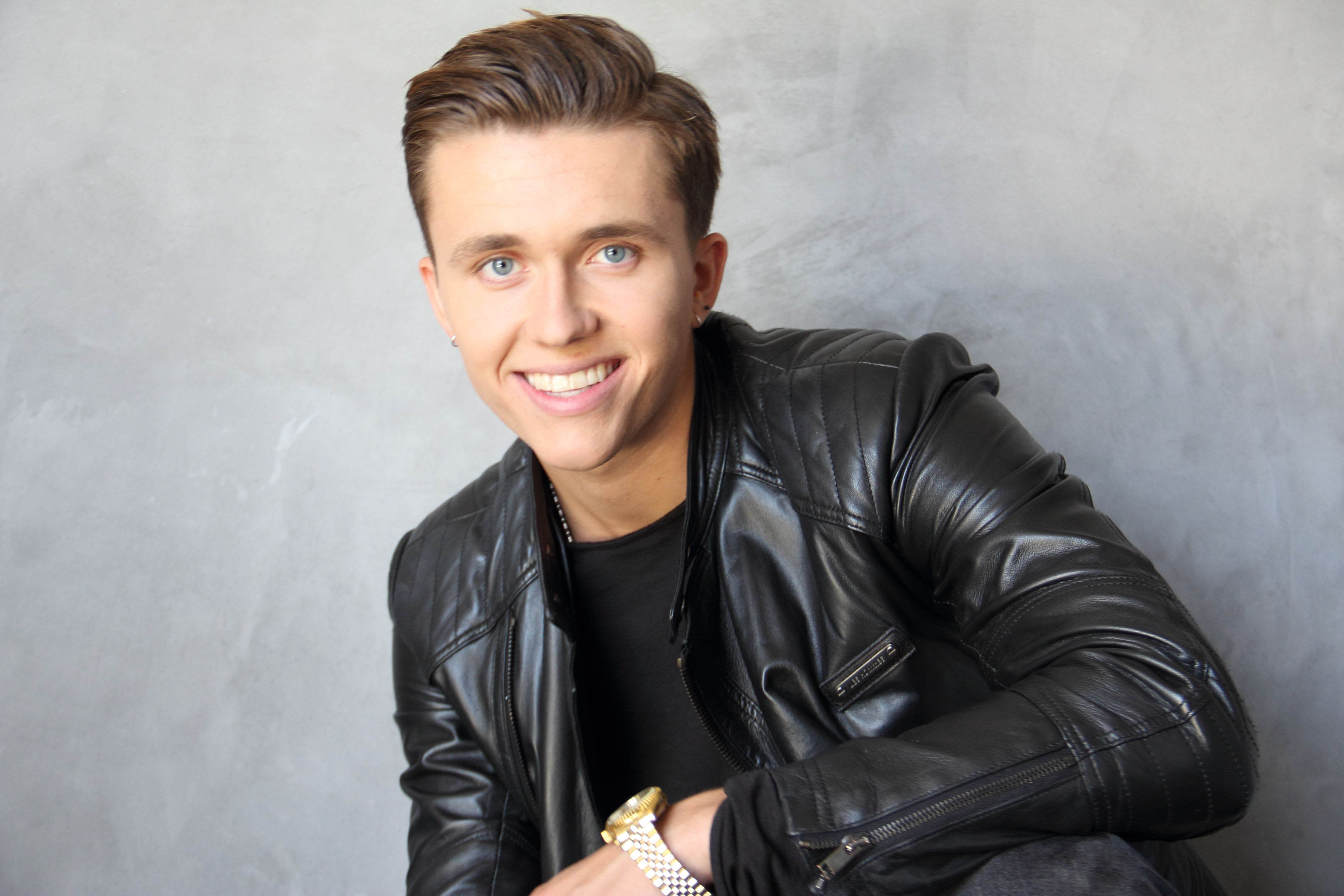 Some people are born with a "calling." For singer Ian Thomas, his calling was set in stone even before he was born. From a family of performers, Ian was already on stage when his mother was pregnant with him; singing and dancing in Andrew Lloyd Weber's hit Broadway musical, CATS. Growing up in a YouTube generation, Ian's friend posted a video of him singing Justin Bieber's hit, "Baby." It caught the attention of Universal Records, who released his Dutch version of the song. From that, Ian became an instant heartthrob overseas. The cover single reached #1 on the Belgian Ultratop 10 Chart. Not too long after, Ian started writing his own music; releasing his first solo album, "More Than A Game." His single, "Rain" quickly climbed to #1 on the iTunes Top Hit Chart.
It's hard to believe that Ian is just seventeen going on eighteen years-old this year. Now that his music has developed a loyal fan base overseas, it's time to tackle the U.S.
Just last year, Ian was featured in the "Walking On Air" track alongside Lance Bass and Snoop Dogg. The good news keeps coming in 2015 with KIIS FM featuring Ian as a #NextUp artist and his Kids' Choice Awards nomination for 'Favorite Star Belgium and Netherlands.'
Listening to Ian's latest single "Cheers" featuring Tyga, it sounds like this could be a surefire success. Perfect for the summer time, bonfires on the beach and partying in the club; Ian has a potential pop hit on his hands. It's upbeat and undoubtedly catchy.
Still fresh in the land of Los Angeles, Ian stopped by LATF in his James Dean-style leather jacket and slicked back hair ready to talk about his dreams, his music, and everything in between.
You just arrived in Los Angeles and are going full speed ahead with your music.
I'm excited to be here. I'm going to Australia soon, and I've never been there. My radio promo is starting, and I've got a couple of things coming up with KIIS-FM. They just announced me as a Next Up artist, which basically means that I could be the next big thing. It's exciting.
What was it was like working with Lance Bass and Snoop Dogg. How did that collaboration come about?
My management and their management just got together and I was just glad to be part of the project. It was basically a song they wanted to do outside of America. And they wanted to pick a local artist all around the world to feature on it, to get it to #1. So they asked me to do it for Belgium. And that's how I basically got to LA.
Did you write something for the song?
They expected me to just sing the lyrics that were already there, but I completely switched it up and I wrote something completely different with my friend.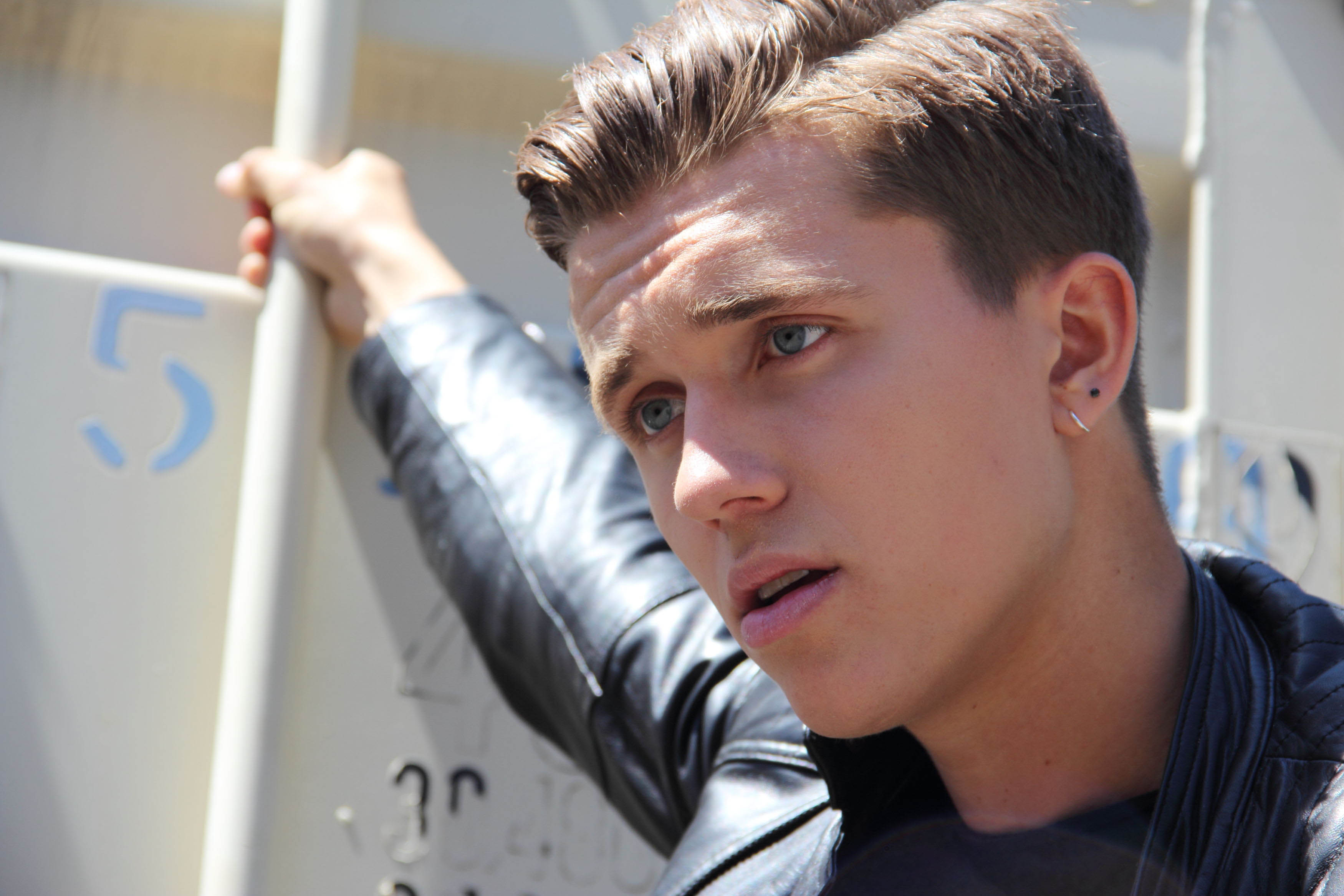 So you're a songwriter?
Some songs are written by me, others are written by songwriters. It depends. We get songs almost every day.
What is it about a song that you're looking for now?
I'm looking for pop, R&B, a little Justin Timberlake influence. And I mean, anything really — if it's a good song, if I like the sound. It depends — it switches up.
Do you play instruments?
I do. Guitar and I started piano. Guitar, I'm good, but piano I just started. I can play basic songs on the piano. It's my passion. It's not that I'm forcing myself to do it, it's because I really like to do it. And I find it fascinating, and I've always been like that. I find it a little sad that I started, like, a year ago. I wish I started when I was six or something, then I could be incredible. That'd be crazy. But I'm still young, so I'm picking it up really fast. And my dad plays the piano and guitar. I feel like it's in my body somehow.
You came from a family of performers. Your mother's a choreographer, right?
Yes, my mom is a choreographer. She used to play in loads of shows. She played Cats and Les Misérables, all around Europe and Paris. She's lived all around. And my dad's also musical. He's now a voice coach. He records voices in movies, like voiceovers. And my whole family's basically in the business. Since I was very young, I've been around it. I was in my mom's belly when she was playing in Cats. Maybe that's why I'm a little strange. Because she was jumping around with me.
Are you a little strange? Do you like to dress as a cat and sing "Macavity?"
(laughs) That's why I don't like Cats that much.
So do you feel like music is your calling?
I don't know. First of all, my passion is music and performing and entertaining people. But on another note, I feel like I have something to say. And I feel like I can bring positive change into the world. And it's not just a cheesy, braggadocious thing that I want to say. It's really how I feel. And I really believe that the power of music is one of the biggest things happening. And I feel like artists nowadays need to accept the responsibilities they have when in that position and they need to use the power of music for something good, instead of all the braggadocious things that are going on right now. Kid Cudi said that it's holding us back somehow. I feel like you need to use your power for good, and try to empower others and bring people together. And that's what I really want to do with my music. I just want to bring people together and help and be like a face for this generation. That's my main goal.
Read the full interview here: http://latfthemagazine.com/magazine/047/ianthomas.html