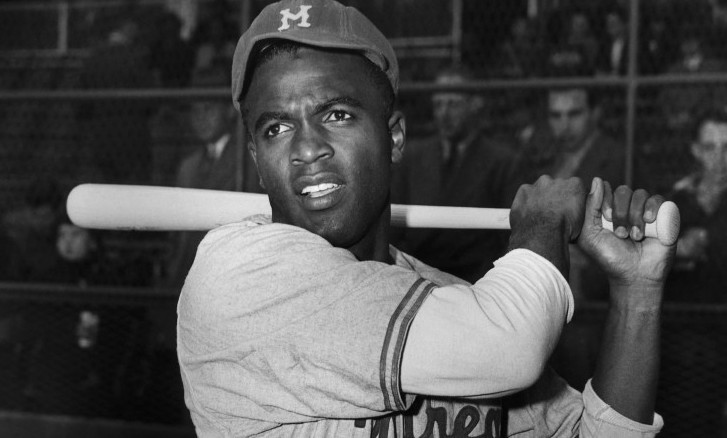 April 15th is always Tax Day deadline. Luckily it's also a happier holiday, remembering one of the greats in the history of Major League Baseball: Jackie Robinson Day.
On April 15th, 1947, Robinson broke the color barrier, becoming the very first African American player in Major League Baseball. He was just 28 years-old at the time when he signed with the Dodgers after playing for the Kansas City Monarchs.
That same year, Robinson was honored as NL Rookie of the Year and NL MVP in 1949. Robinson's legacy is a memorable one. Some of his career highlights include:
Seeing the Dodgers through to win six pennants and one World Series in 1955.
Inducted into the Hall of Fame on the first ballot in 1962, receiving 77.5 percent of the vote.
In celebration of Robinson's career and legacy, all on-field personnel will wear No. 42 jerseys on Wednesday.
Photos: http://www.jackierobinson.com/