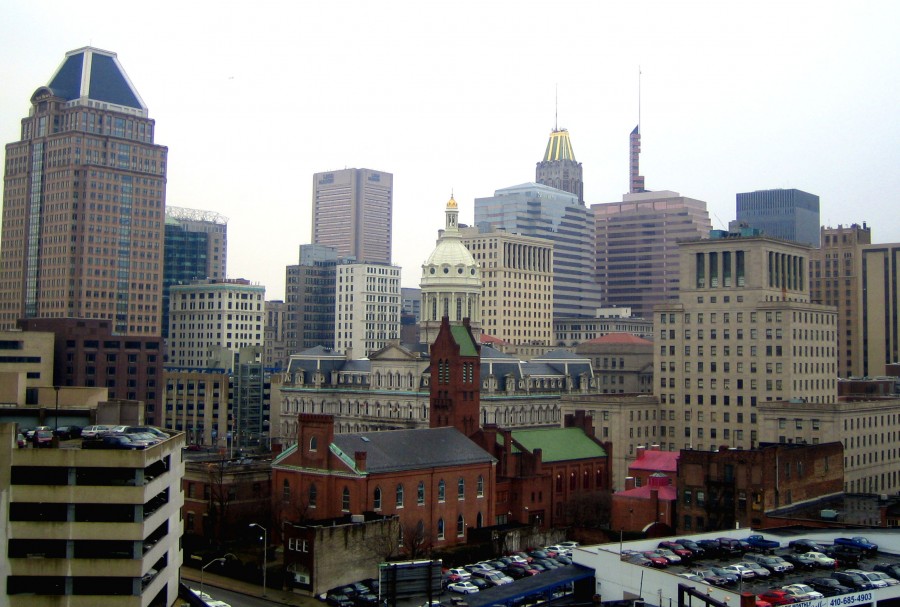 The city of Baltimore
On April 19th, 25 year-old Freddie Gray died after he suffered from a spinal injury during his arrest by Baltimore Police. Once the video footage of his arrest went viral, protestors surfaced. On Monday night, after Gray's funeral, the streets of Baltimore turned violent with riots erupting throughout the city. Images of fires and fighting flooded the headlines.
According to reports, fires broke out and several shootings occurred. Governor Larry Hogan declared a state of emergency within the city. In order to maintain the demonstrations and violent riots, the National Guard was sent in. 
Schools have been closed, and even the Baltimore Orioles and Chicago White Sox game at Oriole Park was postponed on Monday night. Officials had hoped that setting a city-wide curfew would prevent more violence in the streets. 
The following statement was issued by leaders in Baltimore's faith community, regarding demonstrations over the death of Freddie Gray.
"From the days of our nation's earliest civil rights sit-ins, Baltimore has a long tradition of peaceful and respectful demonstrations. Together, as leaders of different faiths in our city, we join Mayor Stephanie Rawlings-Blake and call for our citizens to honor and continue that history as we pray for the family of Freddie Gray."
Mayor Stephanie Rawlings-Blake released this statement in support of the U.S. Department of Justice's decision to open an investigation into the death of Freddie Gray:
"From the outset of our investigation, I have repeatedly affirmed my support for an outside review into the death of Freddie Gray. Whenever a police force conducts an internal investigation, there are always appropriate questions of transparency and impartiality. My goal has always been to get answers to the questions so many of us are still asking with regard to Mr. Gray's death. Any effort that adds additional transparency and builds community trust in this process is welcomed. This outside review will assist us in getting to the bottom of what happened to Mr. Gray in the most objective and transparent way possible."
Photo: Wikipedia