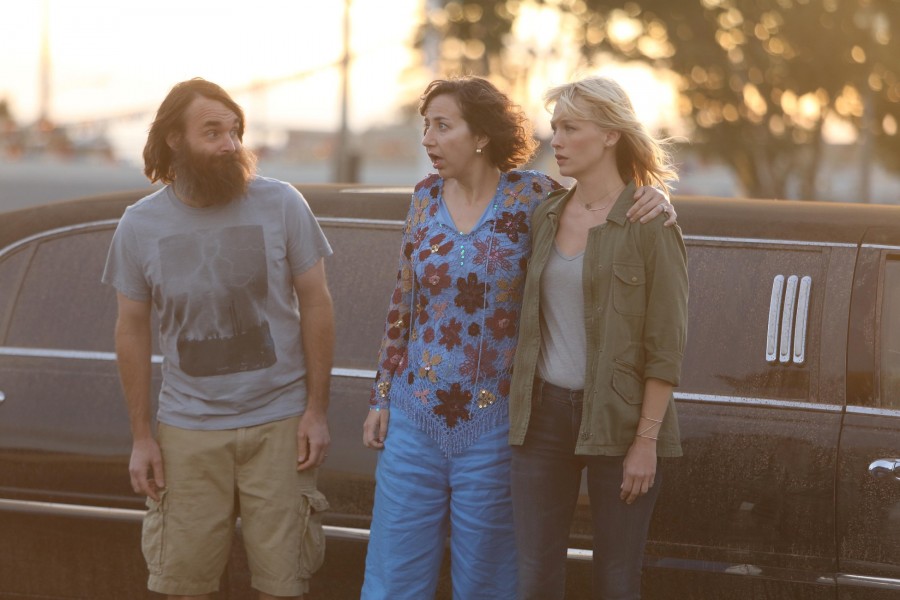 Photo: Jordin Althaus/FOX
From writer/producer Will Forte ("Nebraska," "Saturday Night Live") and directors/producers Chris Miller and Phil Lord ("The Lego Movie,"  "21 Jump Street"), THE LAST MAN ON EARTHis a new single-camera comedy that chronicles the life and adventures of an average guy – and humanity's last hope – who discovers what life is like when no one is telling you what you can and cannot do. Airs SUN 9/8c MAR 29.
The year is 2020, and after a deadly virus has swept the planet, only one man is left on earth: PHIL MILLER (Forte). He used to be just an average guy who loved his family and hated his job. Now, in his RV, Phil searches the country for other survivors. He has traveled to every city, every town and every outpost in the United States, Mexico and Canada, and has found no one. As he returns to his hometown of Tucson, Phil comes to the painful realization that he is almost certainly the last living being on the face of the earth. All he wants is for someone – anyone – to find him in Tucson – preferably a woman. 
Be careful what you wish for, Phil…
THE LAST MAN ON EARTH is produced by 20th Century Fox Television. The series is created and written by Will Forte. The pilot is directed by Phil Lord and Chris Miller. The series is executive-produced by Forte, Lord, Miller and Seth Cohen. "Like" THE LAST MAN ON EARTH on Facebook at facebook.com/TheLastManOnEarthFOX. Follow the series on Twitter @LastManFOX and join the discussion using #TheLastManOnEarth. See photos and videos on Instagram @lastmanfox.