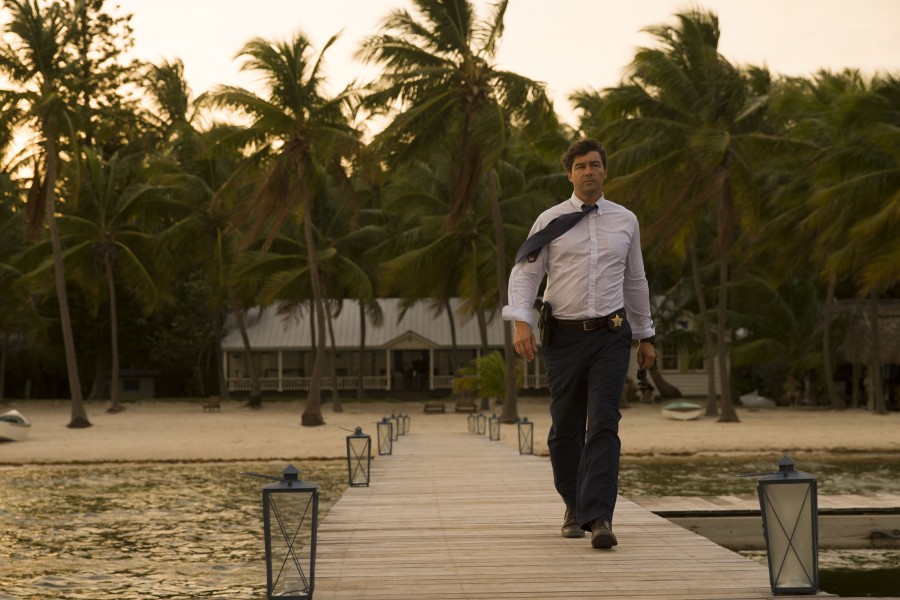 Photos: Netflix
Could Netflix get any better? As if the thousands of movies and television shows the streaming service offers wasn't enough, since expanding their business model to include producing original content, they've been at the forefront of the television revolution, and scaring the daylights out of their competitors in the process.
Continuing their reign of terror, this Friday, Netflix is releasing an original series that is every bit as addicting as their other two most popular releases, "House of Cards" and "Orange is the New Black." From "Damages" creators Todd A. Kessler, Glenn Kessler and Daniel Zelman comes the epic family drama, "Bloodline," starring Kyle Chandler, Ben Mendelsohn, Linda Cardellini, Sissy Spacek and Sam Shepard.
The series is centered on the fictional Rayburn family – reputable hotel entrepreneurs in the Florida Keys – and the longstanding resentments that bubble to the surface when the eldest son returns home for a ceremony honoring the dynasty. With a highly effective structure that employs flashbacks and flash-forwards and stages scenes across various planes of action, viewers will be glued to their iPads marveling not just at the gripping story at hand, but by the unconventional way it unfolds.
"…There's something that will go terribly wrong, and there's nothing you can do to stop it. That's how I felt when my brother came home." On that ominous note, "Bloodline" begins with the pill-popping, black-sheep brother in question, Danny (Ben Mendelsohn), riding into town on a Greyhound from Miami. Although it's been some time since Danny has shown his face around the Keys, none of the family members – including patriarch Robert (Sam Shepard), his worrywart wife, Sally (Sissy Spacek), and their adult children Meg (Linda Cardellini), Kevin (Norbert Leo Butz) and John (Kyle Chandler) – are particularly looking forward to his visit.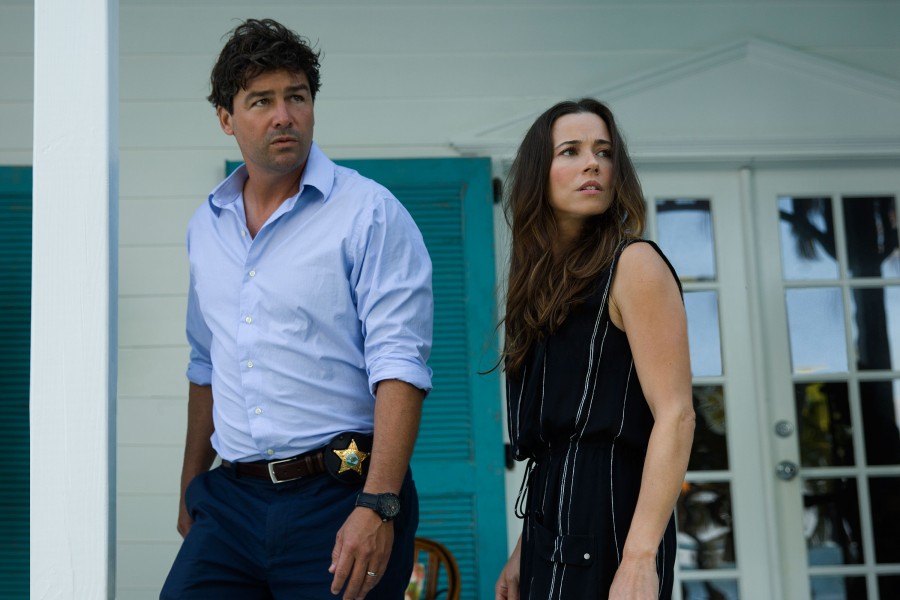 The reasons for this family rift are initially unclear, but through flashbacks and allusive dialogue, we slowly begin to piece together the extent of their troubled dynamic. On top of the overarching story of Danny wreaking havoc on the family when washing back ashore, there are several equally intriguing subplots, including Danny's harebrained schemes with his sleazeball friend to climb out of debt with a Miami gangster, and John's troubling murder investigation of a teenage girl. Add to the mix Meg's ongoing struggles with fidelity to her long-term boyfriend and a health scare that leads to a battle for the family fortune, and you've got the seeds for one binge-worthy television series.
Although the press was only given access to the first three episodes, suffice it to say that there is enough family dysfunction introduced in these initial installments to span a hundred episodes, let alone thirteen. Some may be put off at first by the time jumps and intentional ambiguity, but given the heart-stopping cliffhangers and just generally fascinating storyline, it's shaping up to be a richly-rewarding series that's definitely worth the time commitment.
From the principals to the supporting players, every cast member puts in top-notch work, but special shout-outs are deserved for Kyle Chandler ("Friday Night Lights"), who steers the series while slyly subverting his dutiful husband persona, and Ben Mendelsohn, whose unpredictability makes him one of the most exciting actors in the game.
By Lucas Mirabella
Premiere Date: Friday, March 20th, 2015
Episodes: 13