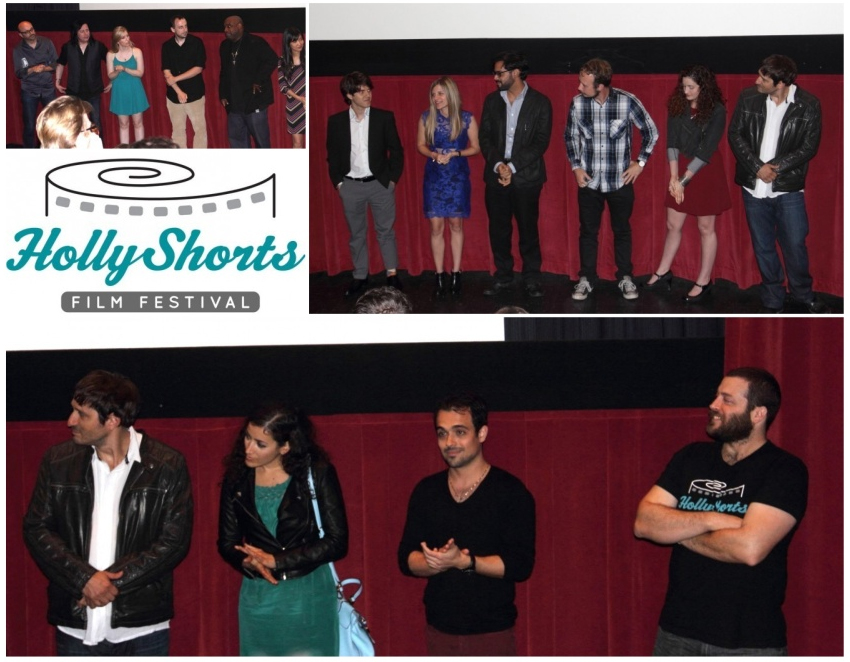 Independent film and indie filmmakers certainly have their spotlight, with festivals such as Sundance and SXSW. But short film still doesn't always receive the attention it deserves. Last year, we discovered the HollyShorts Film Festival, an impressive organization devoted to showcasing the best and brightest short films from around the globe, advancing the careers of filmmakers through screenings, networking events, and various panel and forums.
Throughout the year, HollyShorts hosts a handful of short films at the TCL Theatres in the heart of Hollywood. It's a great opportunity for audiences to be introduced to rising filmmakers. All genres of film are shown, from horror to comedy and romance.
Just last week, HollyShorts hosted one of their many short screenings. Attendees voted on their favorite film.
And the winners were: "Red House" and "House Hunters."
LATF's stand-out picks were:
Adriano Valentini Productions' "Little Men:" This hilarious comedic short followed a group of men battling with their shorter than average height and a night in which they must spend with 'model-like' women. The writing was smart and the talent memorable.
"House Hunters:" A horrifying live-camera look inside the minds of individuals who's fetish is sneaking into stranger's homes and filming their every ordinary move. Would be great to see Blumhouse Productions turn this into a feature.
 "BITE: The Musical:" A couple is stricken with the zombie sickness on their honeymoon. Clever lyrics, nice melodies and fantastic choreography!
The short with the most votes will be announced in their April Newsletter and receive an automatic bid into the 11th Annual HollyShorts Film Festival & Film Conference, which takes place August 13th – 22nd, 2015, at the TCL Chinese Theatres and Roosevelt Hotel in Hollywood.
The next screening will take place on April 23rd. For more info visit: www.hollyshorts.com/tickets