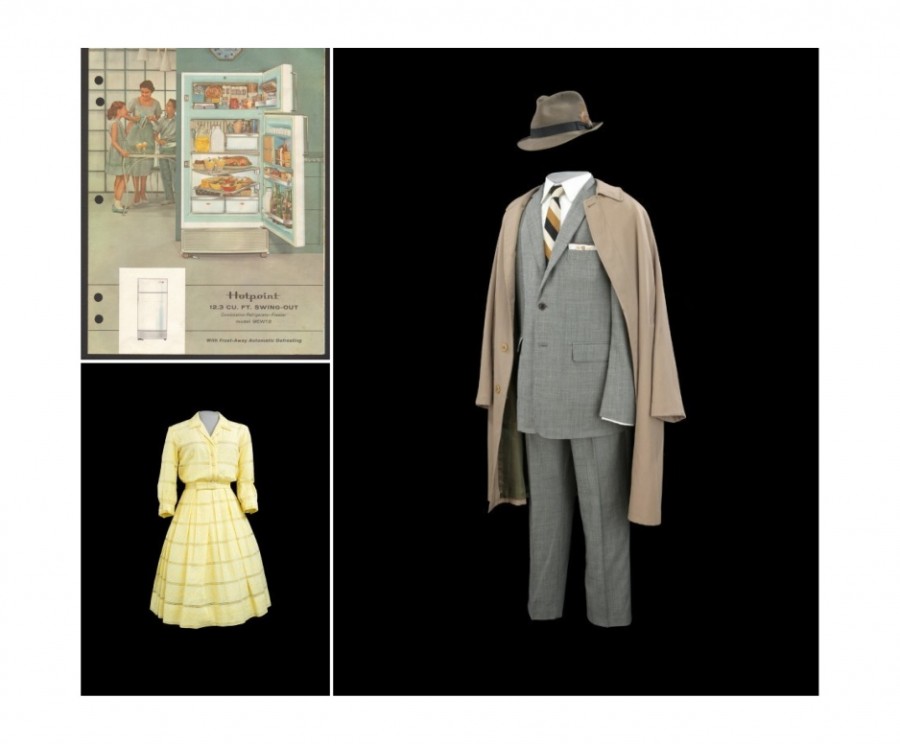 In a special ceremony today, the Smithsonian's National Museum of American History accepted a donation of more than 50 artifacts from Mad Men including costumes, props, sketches and a script as well as Creator Matthew Weiner's personal notes from the AMC drama produced by Lionsgate.
The objects include early 1960s-styled clothing and props from two of the show's principal characters, Don Draper and Betty Francis, including Don's charcoal gray suit and Cordova fedora and Betty's yellow house dress.
Weiner and the cast donated the Mad Men objects against the backdrop of actual advertising history as the museum prepares to open "American Enterprise," on July 1. This business history exhibition explores branding and its role in engaging consumers. The Mad Men objects mirror actual artifacts from advertising professionals and agencies featured in "American Enterprise" and tie in to its depiction of the "creative revolution" of the 1950s and '60s, which shaped the industry.
"This first-ever business history exhibition at the Smithsonian places the consumer at the center of the story and looks at advertising as the essential bridge between products and people," said Kathleen Franz, co-curator of the "American Enterprise" exhibit and assistant professor at American University.
Mad Men (2007–2015) follows the professional and personal lives of Madison Avenue advertising men and women during the '60s. Documenting social changes in America through its fictional characters, the show received widespread critical acclaim for its historical authenticity in dialogue, costume and design.
Among the objects are two early '60s-styled costumes designed by Janie Bryant for Don and Betty Draper, a selection of props and Weiner's files. Don's costume consists of a gray three-button suit, a white French-cuff shirt with gold-tone and black-enamel cufflinks, a fedora hat, striped tie, black shoes and a camel-colored trench coat, and the associated props including an empty package of Lucky Strike cigarettes, a wristwatch, a gold-tone lighter, and a black wallet. Betty's costume is a yellow shirtwaist dress and brown pumps with associated props including a wristwatch, a green clutch purse, a gray-framed pair of sunglasses and a red-leather cigarette case.
The Mad Men objects join the museum's TV collections. There are no immediate plans for display.