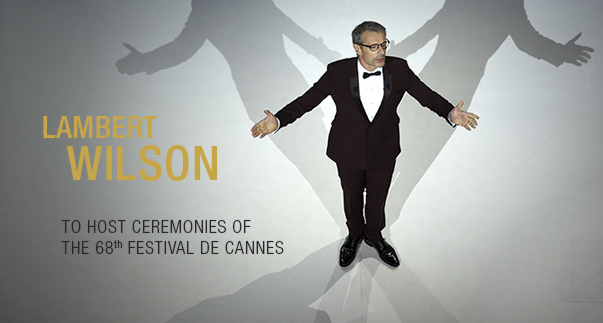 Lambert Wilson left a distinct mark on the 67th Festival de Cannes ceremonies with his elegance, poise and lyrical eloquence while evoking his love of cinema. At the end of the Awards ceremony in which Winter Sleep by Nuri Bilge Ceylan garnered the prize, the actor concluded, "The world is written in an incomprehensible language, but cinema helps us translate it universally. Without its guiding light, everyone would be stuck in the dark of the night."
On the invitation of the Festival, he has agreed to become again Master of Ceremonies for this 68th Festival de Cannes, which will take place from May 13th to 24th this year.
On May 13th, during the Opening ceremony, he will launch the celebrations by welcoming the Coen brothers, Presidents of the 2015 Jury onto the stage of the Palais des Festivals. He will also host the awards ceremony to close the Festival on Sunday, May 24th.