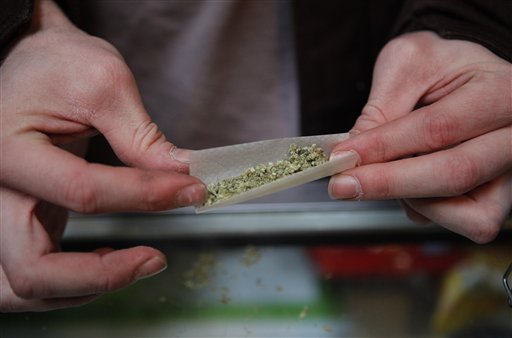 Marijuana smokers in Colorado have a new way to connect with one another. It's an app called HighThere! Similar to Facebook, HighThere! connects weed lovers with their fellow canabis "Weed 2.0" community.
Todd Mitchem, co-founder of the company said, "We are starting to see the mainstream acceptance take hold."
He added, "HighThere! is getting so many users so quickly, more than Twitter had in the first 6 months of their operation, in fact."
In order to find matches for a particular user, Mitchem says, the app asks "a few very specific onboarding experience questions. Our entire algorithm is based on experience matching so that people enjoy time with each other." The method seems to be working, as Mitchem says it attracts roughly 2,000 new users each day.
Mitchem told CBS News, "The cannabis industry is still very fragmented from a consumer-based perspective. We are starting at the cutting edge of pulling together all those consumers in one place where they can talk to each other, they can date, they can give advice on ways to use cannabis safely or ways to use it for medical purposes."
Check out their website here: http://www.highthereapp.com/
Photo: www.west-info.eu