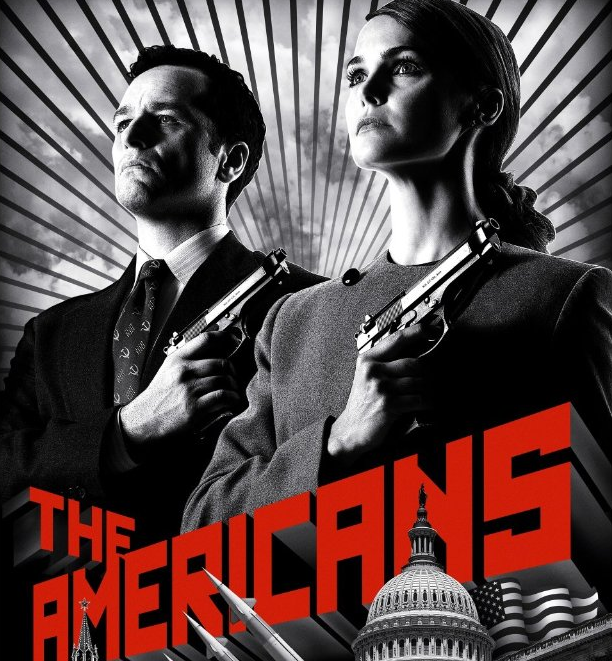 FX has ordered a fourth season of the critically-acclaimed and award-winning drama The Americans, it was announced today by Nick Grad and Eric Schrier, Presidents of Original Programming for FX Networks and FX Productions. The Americans, currently the #1-ranked television series on Metacritic with a 92, will return for a 13-episode fourth season in 2016. Four episodes remain in the current season, which will conclude with the season finale on April 22nd. 
The Americans was honored by the American Film Institute (AFI) as one of the TV Programs of the Year in 2014 for its first season and again in 2015 for its second season. The series has also received three Primetime Emmy Award® nominations over the course of its first two seasons. 
Grad said, "Remarkably, this season of The Americans has achieved even greater acclaim than that of its first two seasons. The series has cemented it status with critics as television's best current drama and arguably the best show on TV, and we couldn't agree more. That universal critical praise is a tribute to the talents of Joe, Joel, Keri, Matthew, Noah and the entire cast and crew. We look forward to the final four episodes of season three, and beyond, in Philip and Elizabeth Jennings' riveting journey."
"It's been a once in a lifetime opportunity to make a show like this with the immensely talented and immeasurably supportive team at FX and Fox 21 Television Studios," said Joe Weisberg and Joel Fields.  "We are blessed with an extraordinary cast and crew and grateful that we'll all be able to continue telling this story that we love so much."
In the next all-new episode, "Stingers" (Airs April 1, 10:00 pm e/p) –Philip and Elizabeth deploy a plan for the C.I.A.'s Mujahideen visitors. Tensions at the Jennings' home escalate. Written by Joel Fields & Joe Weisberg; directed by Larysa Kondracki.