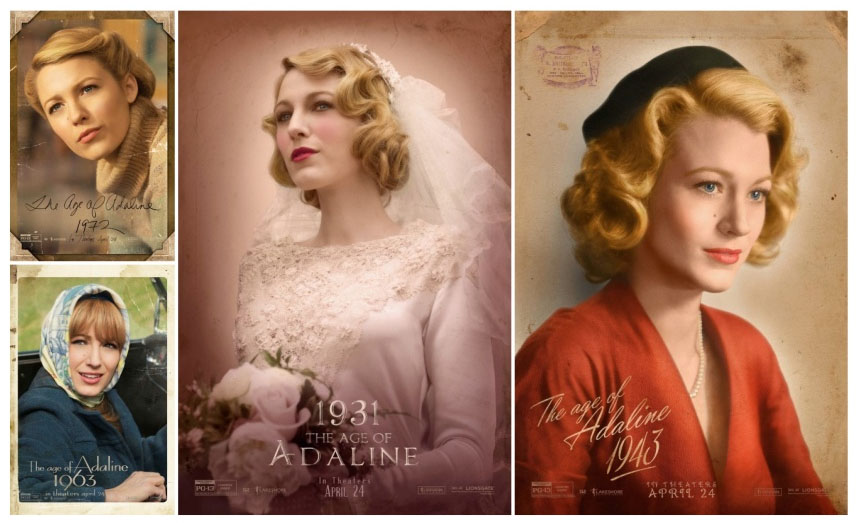 Starring Blake Lively, Michiel Huisman, Harrison Ford, and Ellen Burstyn, THE AGE OF ADALINE hits theaters nationwide on APRIL 24, 2015!
Travel through time with Blake Lively and discover Adaline Bowman through the decades with a series of nine 'character posters' for The Age of Adaline. After miraculously remaining 29 years old for almost eight decades, Adaline Bowman, played by Blake Lively, is a women that has lived a life on the run, never allowing herself to get close to anyone.
That is until her chance meeting with the charismatic Ellis Jones (Michiel Huisman). This new found passion for love and romance puts her in a situation that threatens to expose her secret, and forces her to make a decision that will change her life forever.