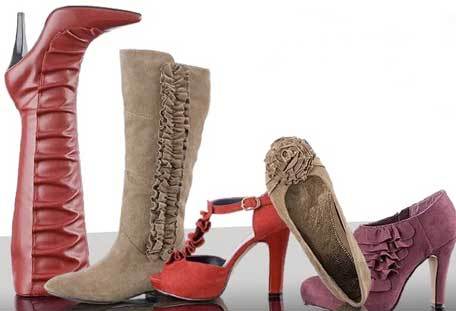 DSW is expanding their shoe empire with 19 new stores this spring. The locations will be nationwide, including 12 new markets.
"We are pleased to grow our footprint in cities DSW already calls home, while also expanding to new areas of the country. Opening 19 stores this season and more throughout 2015 is absolutely thrilling for our brand. We look forward to meeting new customers and engaging with our loyal Rewards members at each store opening." — Carrie McDermott, Executive Vice President and Chief Operating Officer of DSW
The national footwear retailer will continue to grow throughout 2015, with plans to open 35 stores this year. An average DSW store offers approximately 25,000 pairs of designer and name brand shoes, with a wide selection of the latest spring trends in dress, athletic, and casual styles for men and women. DSW also carries handbags, jewelry, and other accessories, in addition to kids' shoes on www.dsw.com.
The 19 new stores will open in the following cities nationwide March–May:
March
Tyler, Texas
Chicago, Illinois
Sarasota, Florida
Collegeville, Pennsylvania
Mequon, Wisconsin
April
Northbrook, Illinois
York, Pennsylvania
Millbury, Massachusetts
Vestal, New York
Kennewick, Washington
Alexandria, Virginia
Racine, Wisconsin
Bakersfield, California
Rockford, Illinois
Ithaca, New York
Bellingham, Washington
Jeffersonville, Ohio
Flint, Michigan
May
West Babylon, New York