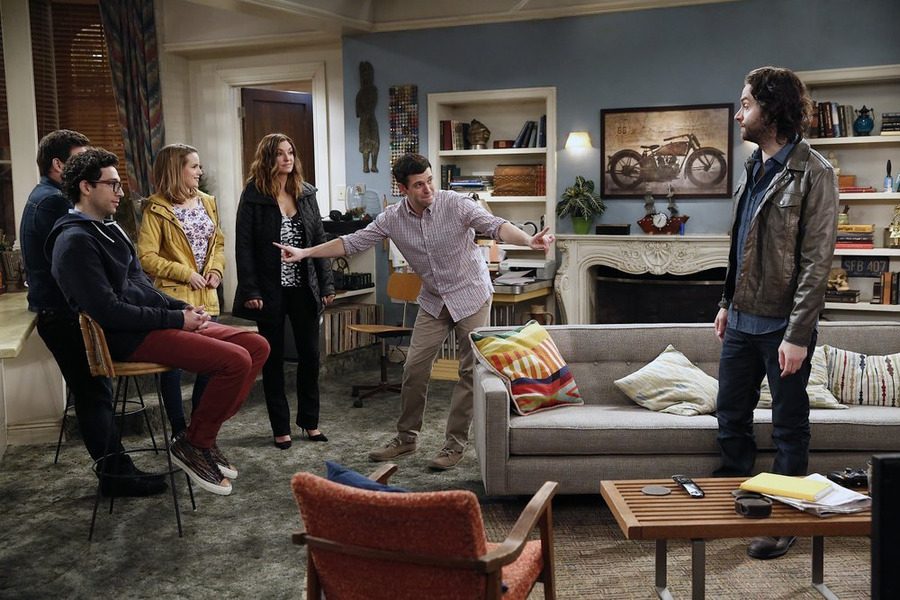 Photos: Paul Drinkwater for NBC
Whatever TV producer Bill Lawrence touches is sure to see success. "Scrubs," "Spin City," "Cougar Town"… and now
NBC
's "
Undateable
." The hilarious '"Cheers"-like' sitcom has a familiar feeling that American audiences easily latch onto: a group of close friends, a popular watering hole and countless disastrous dating scenarios. Now going into its second season, could "Undateable" fill a certain void after "How I Met Your Mother?" or "Friends?" It's possible. The show's writers have managed to bang out joke after joke, while still finding a way for audiences to care about the lead characters. "Undateable" has also become a vehicle which has catapulted LA based comedian,
Brent Morin
to another level. Almost one year after
speaking with Morin for the premiere
of his first starring sitcom role, LATF had a chance to catch up with the "Undateable" star…
(Season two premieres tonight, March 17th on NBC at 9/8c. Catch the cast on their comedy tour in your city here)
Season 1 was well received, were you surprised by the loyalty of new fans and followers?
Brent: I was surprised by the reaction and the new people tweeting at me. It's been really nice hearing that people enjoyed the first season. This season is better.
You've been working with your close friends for two seasons now, from cast members to the writing team. How has that been for you; witnessing your comedy and acting evolve alongside one another?
Brent: It's been a dream come true. honestly? I'm so lucky. Not only because I booked a show, but then I get to work with my best friends everyday. We know each others rhythms and voices and strengths. I feel like it really shows .
The creative team is certainly showcasing your singing chops; even giving you a partner to sing with! Tell us about the addition of recording artist, Bridgit Mendler to the cast.
Brent: Bridgit is a monster. So talented, so funny and so professional. She could have easily been an ass or thought she was better than people. I mean, being that young with that much success you worry it could go to her head. So I was really happy that it wasn't like that. Her character fits perfectly into the show as well. She's kind of like our Woody from "Cheers."
Last year, you talked with us about all of the possibilities and scenarios Justin could go through if the show was renewed. What dating adventures can audiences look forward to this season?
Brent: Well, in season 1 Justin thought he had the girl of his dreams and sadly it didn't work out. So this year Justin is a little more confident but still manages to put his foot in his mouth in certain situations.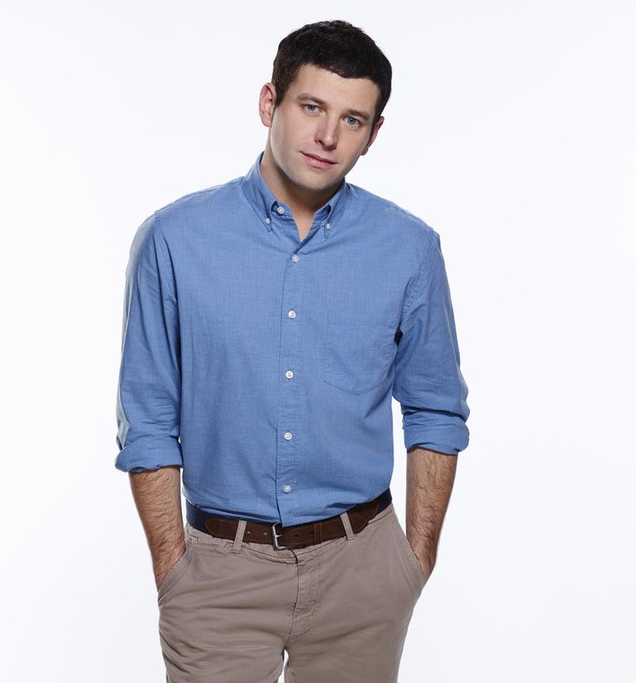 Your absolute top moment from shooting/behind-the-scenes for Season 2?
Brent: Top moment might be when Chris and I improvised for a good 10 minutes as news casters. It was so stupid in the best way and to me it really summed up why I think this show is so special.
The fans come right along with having a hit show…. what is the most bizarre tweet/insta/fbook message or comment you received this year, hands down?
Brent: Uhhhhh, I don't know. I mean, I think the funniest one to me is when someone takes a photo of me I just posted and uses it as their lock screen on their phones. I mean why would you wanna look at me all day??? That's so funny to me.
Season 1 of "Undateable" was definitely the year of Justin tripping and falling, what's your character's trademark this time around?
Brent: Still puts his foot in his mouth but he's a little more confident and stands up for himself a little bit more. But still you will see him ruin many chances.
By Pamela Price
For more info on the show visit: http://www.nbc.com/undateable