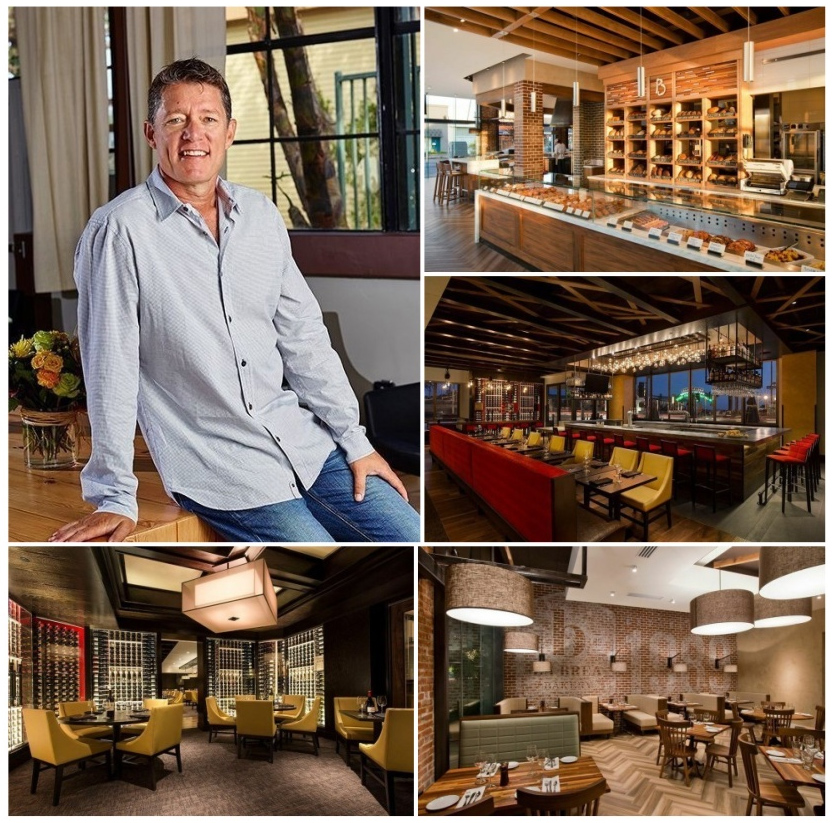 What better way to celebrate #TransformationTuesday than to speak with a master of transformation: architect, Stephen Francis Jones. From Los Angeles to Barcelona, Kenya and Japan, Jones' work can be seen on a global level. Working as the in-house architect for the Wolfgang Puck Food Company, Jones developed the famous Spago Beverly Hills, the renovation of the Grand Ballroom at Hollywood & Highland and the Century Plaza Hotel. Driving around Los Angeles, his work is everywhere: Del Frisco's Grille in Santa Monica, La Brea Bakery, Breeze and beyond. Jones has a recognizable touch: open, approachable spaces. The renowned architect spoke with LA about trends and more…
Is there a specific design trend for new restaurants in Los Angeles, and around the world?
The trend that has been really making a splash in LA is designing comfortable spaces with a soul. No longer are the pretentious, white table cloth spaces in vogue. Specifically, clients are looking for me to tell their story translated into the design. 
Do you work on homes as well? 
We typically only design commercial projects, however we have completed a few homes for Friends. 
What is your signature as a high-end restaurant designs and architecture?
My signature style comes from the "story." The design evolves from that.  We often incorporate modern simple designs that are classically conceived.  We like to use materials in their natural state of color and textures and often have repurpose material to have a new application.
You've gone from Spago to Lucky Strike Lanes, do you have a favorite environment you like to create and design for?
I like to design "social spaces." These are spaces that stimulate conversation and interaction. Restaurants are of course great social spaces, but spaces that you do activities like bowling, spa treatments, office amenity facilities, or public spaces have in common a particular need to either create intimacy and privacy or grander and interaction. It is the art of articulating the spaces and flow from one experience to another that I most like to do.
Many parts of Los Angeles, especially Hollywood Blvd by the Pantages are expanding with new buildings and businesses. Do you have your eye on a space to design in Hollywood or anywhere else in the city?
Typically, I don't have much influence in the locations that my clients are looking to build since there are many other factors such as availability, rent cost, and code restrictions that dictate the best available space to build.  However, currently I am working on a couple project in the Arts District in DTLA and I am really intrigued about how this run down part of town is coming to life and I am glad to be a part of that transformation.
For more information about Stephen's work, visit: http://sfjones.com/