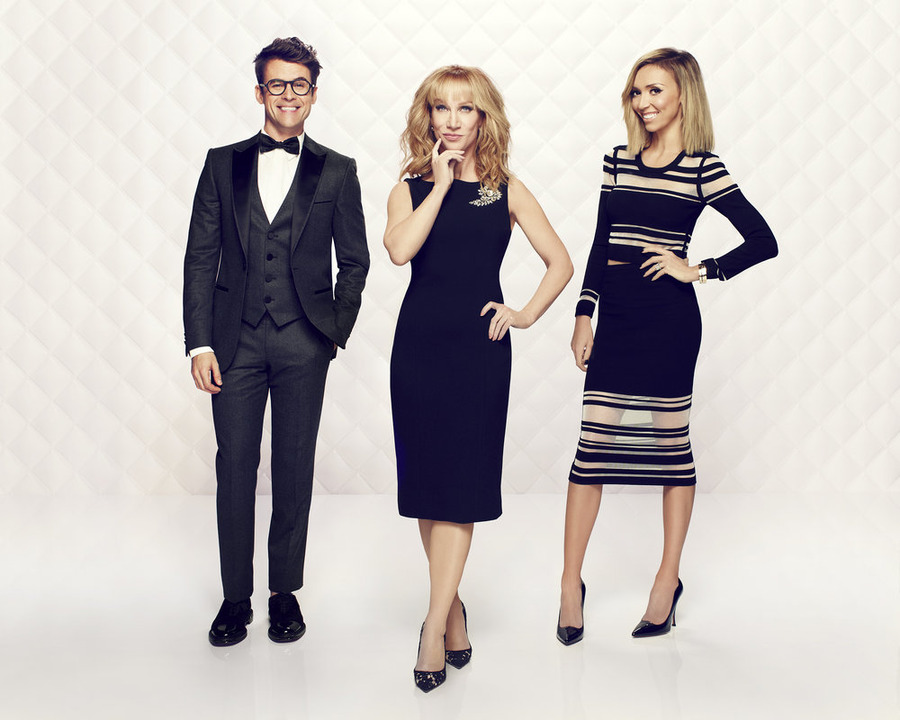 Photo: NBC
It's all down-hill from here. Losing the legendary Joan Rivers was tragedy enough for E!'s "Fashion Police." Then Kelly Osbourne exited the show shortly after Giuliana Rancic's controversial remarks regarding actress/singer Zendaya's dreadlocks.
Now the newest addition to the cast is out… and then there were two. In a statement from E!:
"We can confirm that Kathy Griffin is leaving E!'s "Fashion Police."  We wish her all the best and are grateful for her time on the show, as well as the many laughs that she gave us all.  "Fashion Police" will return, as scheduled, on Monday, March 30 at 9pm with our talented Co-Hosts Giuliana Rancic and Brad Goreski and Executive Producer Melissa Rivers.  No further information is available at this time. "
Despite Griffin parting, the show must go on… for now at least.