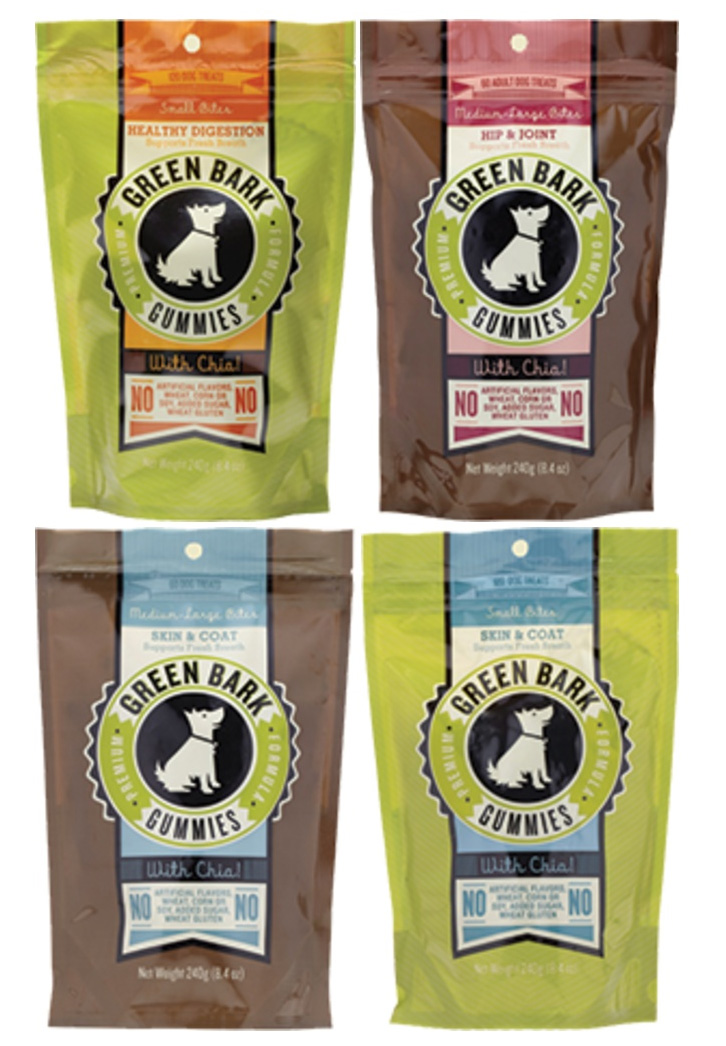 LATF's Pet Corner contributors are PICKY treat critics… but Green Bark Gummies has sparked their snack interest. Not only are they tasty, but everything about the Pipeline Pet Product brand is healthy too!
Each bag is tailored for a specific health target: Hip & Joint, Skin & Coat, Healthy Digestion, Health & Vitality. Doodle, Casper, Elvis and Laurie have all paws up for Healthy & Digestion!
In the fall, GBG's will add a cat treat line-up to offer the same healthy treat option and ALL three Omega-3's to cats everywhere, followed by an innovative dental offering in 2016.
Green Bark Gummiescame about from a desire by a veterinarian to offer his patients a treat during examinations—a commonly stressful time for many dogs. So, to comfort his furry patients, the doctor always had dog treats on hand. But none were ideal and dogs rejected them due to palatability, stress or lack of nutrition.
Green Bark Gummies are the answer! Their vet has served the Los Angeles county for more than 35 years. His family owned animal hospital has been recognized for its community service throughout the county. Since 1983, the doctor has provided quality compassionate care to more than 10,000 patients and their human companions. Recently retired, he enjoys leisure time with his grandkids and the furry members of the family.
We recommend this treat to replace any chicken by-product snack you may be using. To purchase, visit: http://greenbarkgummies.com