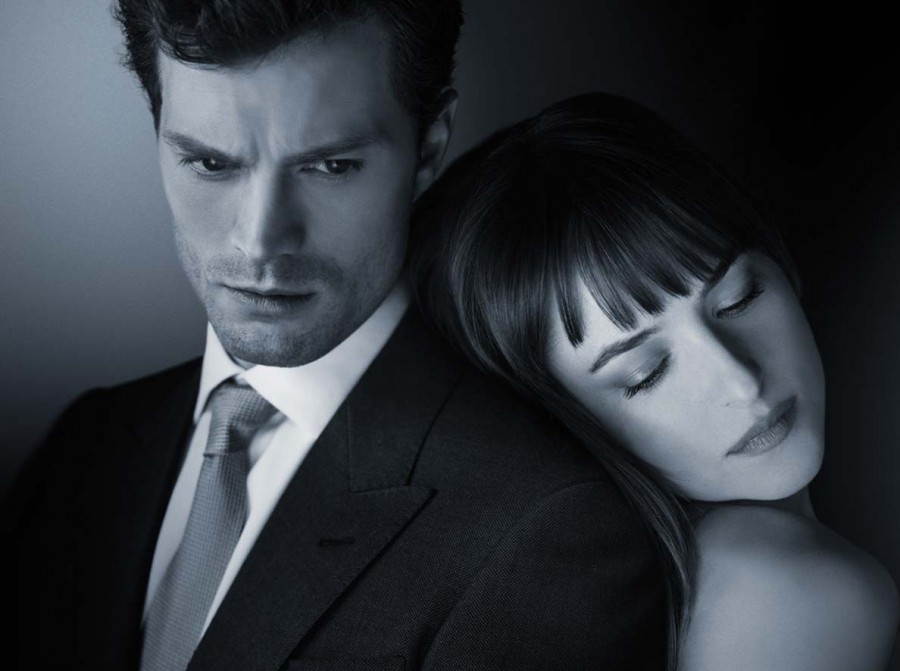 Photos: Universal
One of the most eagerly anticipated films of recent memory, "Fifty Shades of Grey," the adaptation of the wildly successful erotic drama by E.L. James that spawned a trilogy and sold over 100 million copies, has finally arrived on the big screen.
Starring Dakota Johnson ("The Social Network") and Jamie Dornan ("The Fall"), the screen version written by Kelly Marcel ("Saving Mr. Banks") and directed by Sam Taylor-Johnson ("Nowhere Boy") is indeed a faithful adaptation of the source material. It may not be as boundary pushing as audiences were expecting, but the creative team took pains to infuse it with the same romance, humor and erotic thrills that made the book such a smash hit – within reason. After all, many would consider the book's content borderline pornographic, and the film version simply couldn't go that far and still retain an R rating. But even though it doesn't delve too deep into the BDSM subculture, the film does offer enough of a glimpse inside that world for the novice to see the appeal. And believe me, there are plenty of steamy sex scenes to please average viewers.
For the uninitiated, "Fifty Shades" is at its core a typical love story – a naïve girl meets her rich and powerful Prince Charming – but with a kinky twist: Prince Charming is into dominance and submission. The naïve girl in question is Anastasia Steele (Dakota Johnson), a reserved college student who works at a hardware store in the Pacific Northwest. As for Prince Charming, he goes by Christian Grey (Jamie Dornan), a magnificently successful, Seattle-based businessman whose empire includes companies ranging from telecommunications to farm equipment technologies.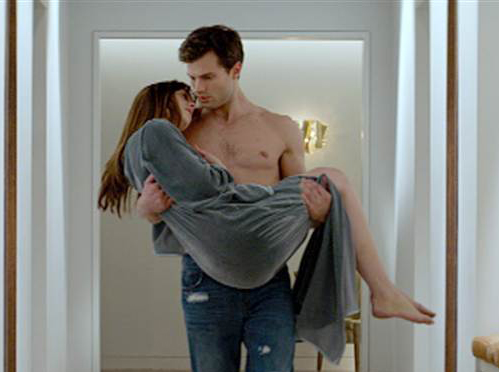 When Ana's roommate (Eloise Mumford) falls under the weather, Ana agrees to take over her assignment of traveling to Seattle to interview the mysterious entrepreneur for their college paper. Despite some initial awkwardness, their attraction to one another is immediate, and Christian wastes no time courting the lovestruck coed, whisking her away in a helicopter and introducing her to the privileged life. But as Ana comes to learn, Christian has no interest in traditional relationships. Rather, the relationship he's interested in pursuing is a dominant-submissive one, and he insists on his partners signing a contract consenting to the arrangement.
The bulk of the film hinges on Ana's decision of whether or not to sign the contract, and conversely whether Christian could ever have a traditional relationship. As the film progresses, their romance takes some unexpected turns, with the protagonists challenging one another's vision of an ideal relationship.
Much has been made of the filmmaker's decision to cast relative unknowns in the lead roles. Fans were pushing for more marquee names, but in the end the choice of Dakota Johnson and Jamie Dornan was an inspired one, as their sizzling chemistry holds the piece together. Some of the backstory, particularly on Christian's end, is admittedly a little simplistic, but one has to take into account that the film is a condensed version of a 500 page novel. Under those conditions, some character development is bound to fall by the wayside. As for the other cast members, they all put in solid supporting work, including Marcia Gay Harden as Mrs. Grey, Rita Ora as Christian's sister, and Jennifer Ehle as Ana's mother.
Newcomers to the "Fifty Shades" phenomenon will find the overall quality of the filmmaking worth the experience even if this sort of content isn't usually your cup of tea. You won't leave the theater with any profound insights into the BDSM mentality, but you can marvel at Seamus McGarvey's evocative cinematography, Danny Elfman's seductive score, and the top-notch costume and production design that effectively capture this unfamiliar world. That kinky stuff isn't so bad either.
By Lucas Mirabella
Rated R for strong sexual content including dialogue, some unusual behavior and graphic nudity, and for language. 
Running Time: 125 minutes