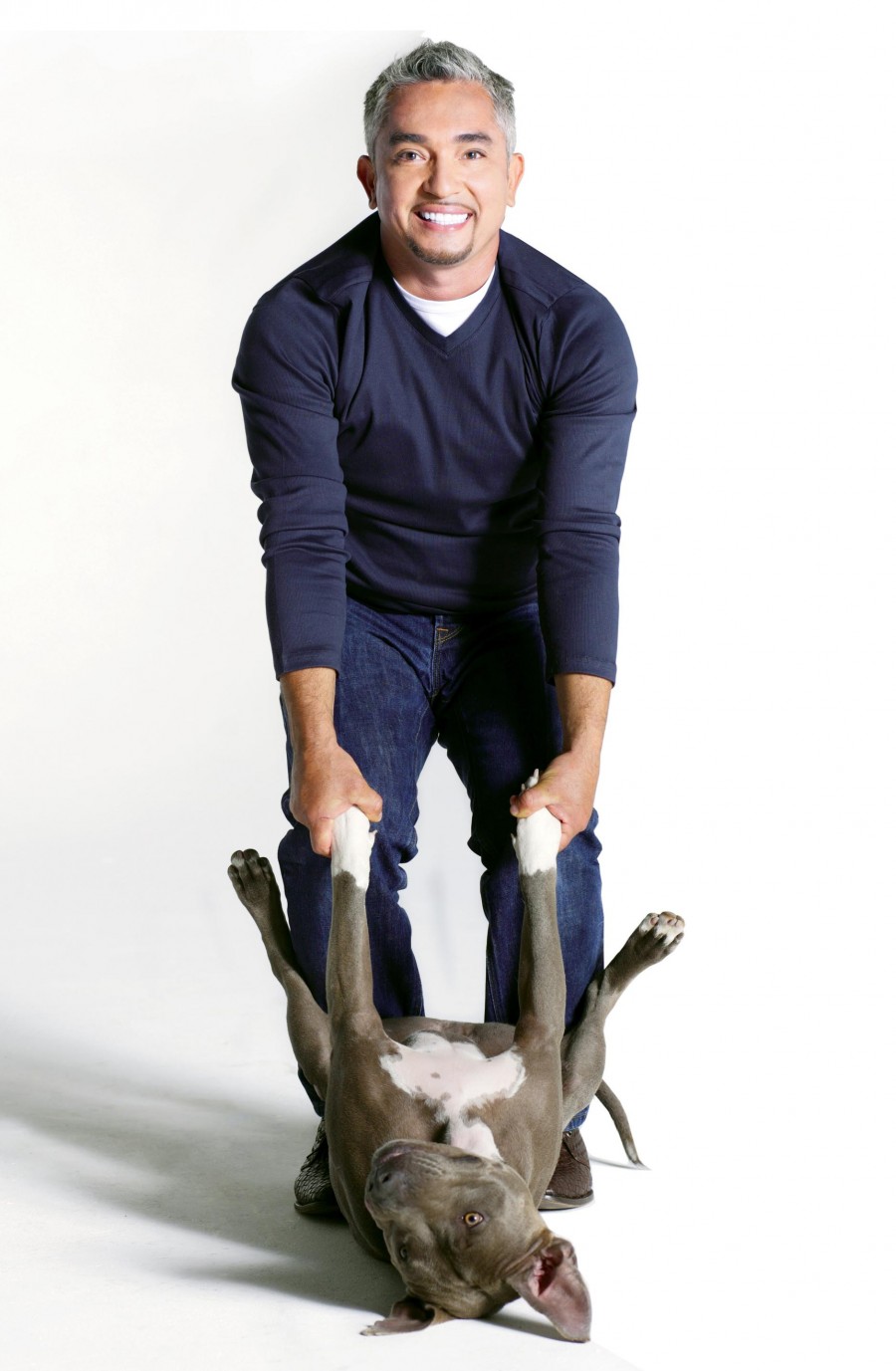 Last year, Cesar Millan proved once again that he is the leader of the pack when it comes to rehabilitating dogs and training people, with the successful launch of his new Nat Geo WILD series, Cesar 911. And now, for the first time, Nat Geo WILD brings to the small screen Millan's live stage show that has traveled the world, in a two-hour special, Cesar Millan: Viva Las Vegas!, premiering Friday, Feb. 20, at 9/8c, before the return of Cesar 911 the following week on Friday, Feb. 27, at 9/8c. 
Over the past two decades, Millan has rehabilitated dogs and changed owners' lives for the better. He empowers dog owners to build strong, healthy and happy relationships with their beloved canine companions using a time-tested formula of exercise, discipline and affection. Millan has inspired viewers around the globe, through his television series and his live stage show Cesar Millan: Leader of the Pack, which has sold out arenas worldwide.  
Nat Geo WILD obtained exclusive access to film Millan's first live stage show in Las Vegas — the only U.S. stop on his 2014 world tour. Filmed at the Palms Casino Resort, Cesar Millan: Viva Las Vegas! goes behind the scenes as Millan entertains a live theater audience who lined up for the chance to see him in person. And we get a front row seat at canine auditions as Cesar's team selects a few fans who get the opportunity of a lifetime — to interact with Millan, one-on-one, live on stage! In a monumental television event, Millan says "TSSST!" to Sin City, and captivates a live audience like you've never seen before. 
Each week on Cesar 911, Millan travels to a new neighborhood in desperate need of his help. He is summoned by co-workers, relatives, friends and neighbors who "blow the whistle" on a four-legged menace that has turned their lives upside down. Right from the start, the stakes are higher than ever for the dogs, owners and communities Millan is brought in to assist. The dog owners he encounters are stressed out, nervous, terrified at times, and feel out of control. Each episode, Millan packs in practical tips and valuable insights to help loyal fans and new viewers alike. 
Often, the cases this season warrant Millan taking both dogs and owners to his Dog Psychology Center, a 45-acre facility in the hills outside Los Angeles, where he can utilize his pack of balanced dogs to socialize with the problem dogs and exercise the dogs using a special pool and long pack walks. Millan interacts very closely with the owners, teaching them how to handle and correct their dogs' problem behaviors. When needed, he also works with the dogs and owners in his home training annex, where he can help them overcome issues that occur in common living areas like the bedroom, kitchen and living room.  
After a period of rehabilitation, Millan gives the owners homework assignments — challenges to master their leadership over their dog. At the end of each episode of Cesar 911, the owners rejoin Millan to review surveillance footage of how they handled their dog in the homework assignments. Millan tells the owners what they did correctly and what they can continue to improve. He then offers some final words of encouragement and thoughts about his experience working on their case. The families are now equipped with the knowledge and tools that only Cesar Millan can provide!  
Cesar 911 Season Two Episodes Include: 
Cesar 911: 3 Bites, You're Out!
Premieres Friday, Feb. 27, at 9/8c