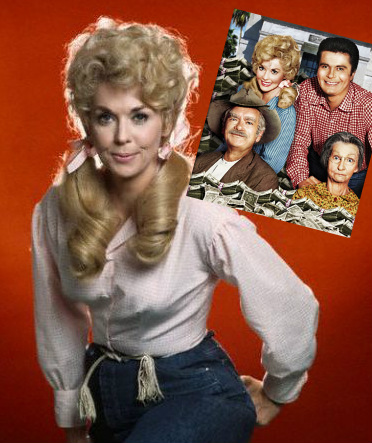 At the age of 81, we say goodbye to actress Donna Douglas, who was famous for her portayal of Elly May Clampett on the legendary TV series "The Beverly Hillbillies" from 1962 to 1971 on CBS. Douglas passed away on Thursday at her home in Louisiana, according to her granddaughter.
Douglas began her career as an illustration model in New York City before making several TV appearances on "The Perry Como Show" and "The Steve Allen Show." After starring in "The Beverly Hillbillies" for all nine seasons, she made her first motion picture appearance playing Frankie in Frederick de Cordova's "Frankie and Johnny," opposite Elvis Presley.
In 1981, Douglas joined the cast of "The Beverly HIllbillies" reunion TV movie.
Her other credits include "Mister Ed," "The Twilight Zone," "The Adventures of Ozzie and Harriet," "Adam 12," and "Route 66."