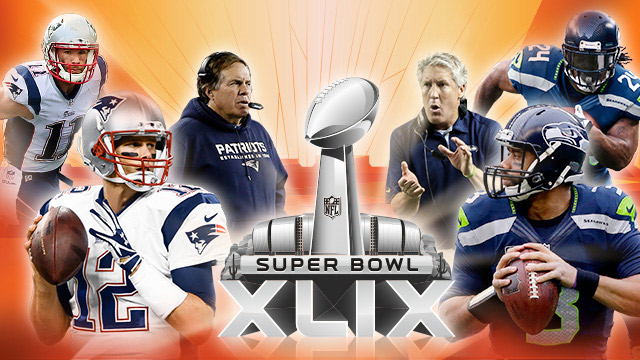 In two weeks, the Seattle Seahawks will play the New England Patriots in the Super Bowl. The grand NFL finale will take place on Sunday, February 1, 3:30 PM on NBC from the University of Phoenix Stadium, Glendale, Arizona.
Three NFL players will be recognized for their community leadership during Super Bowl week as finalists for the Walter Payton NFL Man of the Year Award, Presented by Nationwide, it was announced today. ANQUAN BOLDIN of the San Francisco 49ers, THOMAS DAVIS of the Carolina Panthers and AARON RODGERS of the Green Bay Packers are the top candidates for this year's award, named for the legendary Bears running back who died in 1999.
As announced in July, Nationwide is the presenting sponsor of the award for the first time this year. The Walter Payton NFL Man of the Year Award is the only league award that recognizes a player's off-the-field community service as well as his playing excellence.
The winner will be announced in Arizona, the site of Super Bowl XLIX, during the fourth annual NFL Honors, a two-hour primetime awards special to air nationally on Saturday, January 31, from 9-11 p.m. ET/PT on NBC.
The winner will receive a $50,000 donation in his name to a charity of his choice from the NFL Foundation and Nationwide. The two additional finalists will receive $10,000 donations in their names from the NFL Foundation and Nationwide. To learn more about the finalists and all 32 team nominees, visit www.nfl.com/manoftheyear.