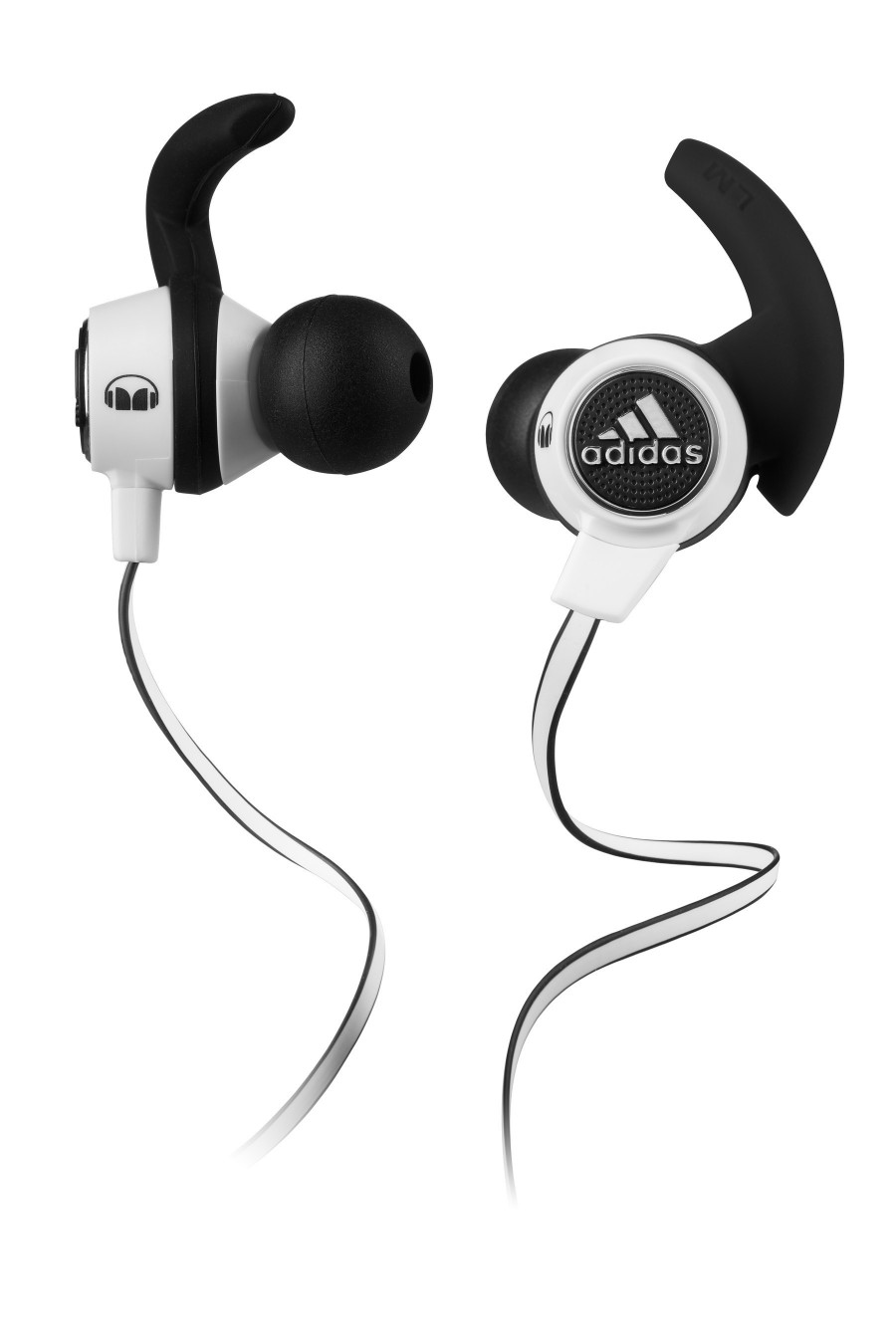 Let's step into the world of Monster and take a look at their top CES launches:
adidas Performance by Monster line of high-performance headphones made for running and active lifestyles. The line consists of five adidas Performance by Monster headphonesthat combine the innovation and technology found in adidas sport performance products with Monster's latest audio technologies and Pure Monster Sound®, bringing the very best in audio performance to athletes and sport enthusiasts.
The super durable line includes two in-ear models, the black wireless adidas Performance adistar™ Bluetooth ACT by Monster (SRP: $149.95), the official headphone for the acclaimed adidas micoach fitness devices, and the dark grey/white adidas Performance Supernova™ ACT by Monster (SRP: $99.95), both with Apple® ControlTalk™On-Cable Mic for convenient, hands-free control. In addition, there are three compact "ear-bud" models, including the grey/yellow adidas Performance Response™ by Monster (SRP: $59.95), as well as basic grey/yellow and purple versions of the adidas Performance Response™ by Monster (SRP:$49.95). All adidas Performance by Monster headphone colors were chosen by adidas in order to match the fashion brand'scollections moving forward. The new adidas Performance by Monster headphones will be available at selected retailers and at www.monsterproducts.com, www.adidas.com beginning March 2015
SuperStar™ BackFloat™ (MSRP: $169) high-performance floatable portable speaker.  Hot on the heels of the hugely popular Monster SuperStar, the company is now bringing its ahead-of-the-curve audio expertise and lifestyle innovation to the pool party crowd.  Not only does SuperStar BackFloat deliver incredible sound and features, it's also water resistant and can even "do the backfloat". No matter where you want to enjoy your music – beach, pool, shower, surfing, outdoors or around the house – SuperStar BackFloat delivers great sounding music, with acclaimed Pure Monster Sound™. The Monster SuperStar BackFloat speaker is available now in either Neon Blue or Neon Green.
Monster's high performance SuperStar speaker delivers best-in-class wireless stereo sound, connects to any music device using a 3.5mm Aux line out, and is optimized for smartphones, tablets, notebooks and PC's. SuperStar™ BackFloat™ features built-in mics that also offer speakerphone functionality for taking conference calls via a smartphone.