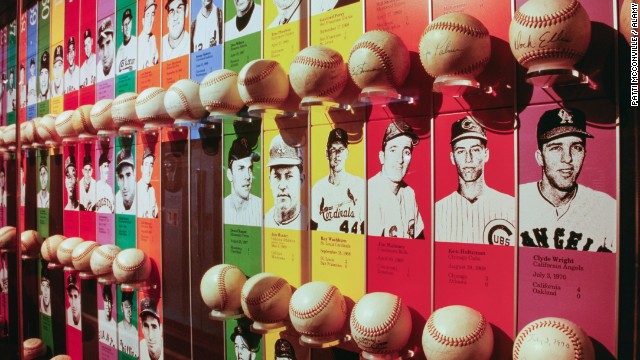 The 2015 Major League Baseball Hall of Fame class has been announced: Randy Johnson, Pedro Martinez, John Smoltz and Craig Biggio. Stepping into the spotlight, the new honorees will present the Top Ten List on the LATE SHOW with DAVID LETTERMAN, Wednesday, Jan. 7th (11:35 PM-12:37 AM, ET/PT) on the CBS Television Network.
 
Johnson, Martinez and Smoltz were voted in Tuesday by the Baseball Writers' Association of America on their first time on the ballot.  Biggio was selected in his third year.  For the first time since 1955, four players were elected in a single election, and it marks the first time ever that three pitchers were voted in on a single election.
 
Johnson is a five-time Cy Young Award winner who played for six different teams in his professional career, including the Seattle Mariners, Arizona Diamondbacks and New York Yankees. Martinez, who pitched for five teams, including the Boston Red Sox and New York Mets, won three Cy Young Awards and led the majors in ERA five times. John Smoltz, who played 20 out of his 21 MLB seasons for the Atlanta Braves, earned a Cy Young Award and eight All-Star selections in his career.  Seven-time All-Star Biggio scored 3,060 hits while playing three positions throughout his 20-year stint with the Houston Astros. The Baseball Hall of Fame induction ceremony is scheduled for July 26 in Cooperstown, NY.
Photo: http://www.cnn.com – Patti M. – Alamy