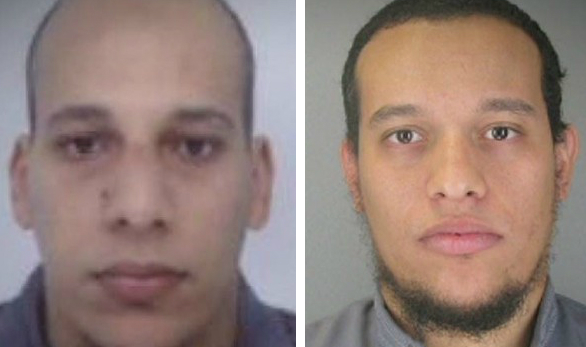 It has been confirmed that the two other terrorist suspects responsible for killing 12 people at the Charlie Hebdo publication headquarters in Paris are now dead. The manhunt for brothers Said and Cherif Kouachi came to an end when police officials surrounded and stormed a printing warehouse close to Charles de Gaulle Airport.
Reports say that the two suspects took one hostage at the warehouse. Explosions and automatic gunfire were exchanged.
In another location at a kosher grocery store, a man linked to the suspects held at least 5 people hostage. The gunman threatened hostages and officials if the police took attack on the Kouachi brothers. Reports state that the police were in contact with a hostage inside the store and were able to connect with the security system. The gunman is now dead and the hostages have been released safely.
Also this week in France, a female police officer was shot and killed. Now the attack is believed to be linked to the terrorists on the run.