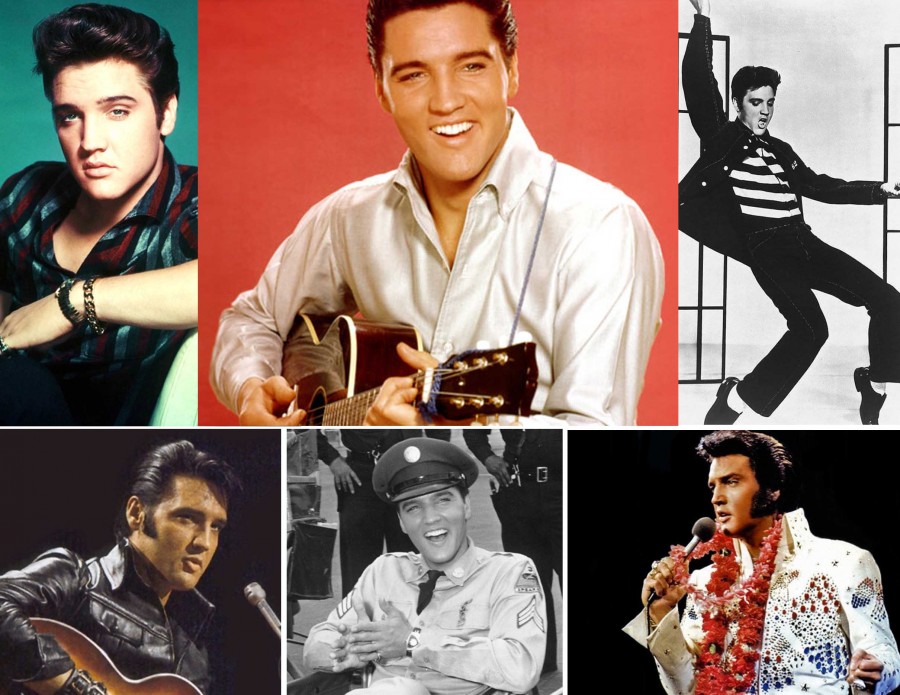 Today would have been Elvis Presley's 80th birthday. Born on January 8, 1935, the mega-star had a truly astounding, record-setting career. Though his time as a professional musician actually pre-dated the 1958 inception of Billboard's Hot 100, Presley amassed 108 hits on the chart (the most for a rock artist in the chart's history). He also accumulated 80 top 40 tracks, and spent a staggering 67 weeks at #1 on Billboard's 200 (the most time at the top for a solo act).
He was posthumously inducted into four Hall of Fames, including the renowned Rock And Roll Hall of Fame. A 14-time nominee, the artist who effectively popularized the genre of rockabilly, walked away with three Grammy awards, and at only 36 received the Grammy Lifetime Achievement Award.
When his family moved from Tupelo, Mississippi to Memphis, Tennessee at the age of 13, Elvis knew he had a connection to music. This affinity allowed him to become one of the most important figures in music's history. It also opened the doors to Hollywood. After officially beginning his music career in 1954 when he started working with Sun Records, he made his first film debut, "Love Me Tender" only two years later. That same year Presley released his first RCA single, "Heartbreak Hotel," which instantly shot to #1. He followed this up with a slew of iconic smash hits such as "Don't Be Cruel," "Hound Dog," "Love Me Tender," "Too Much," and "All Shook Up."
Drafted into military service in 1958, Presley relaunched his recording career two years later with some of his most commercially successful work. Unfortunately, Presley's life ended in tragedy when he died suddenly in 1977 at 42 years old due to prescription drug abuse.
His life will be celebrated today all over the world in a variety of ways.