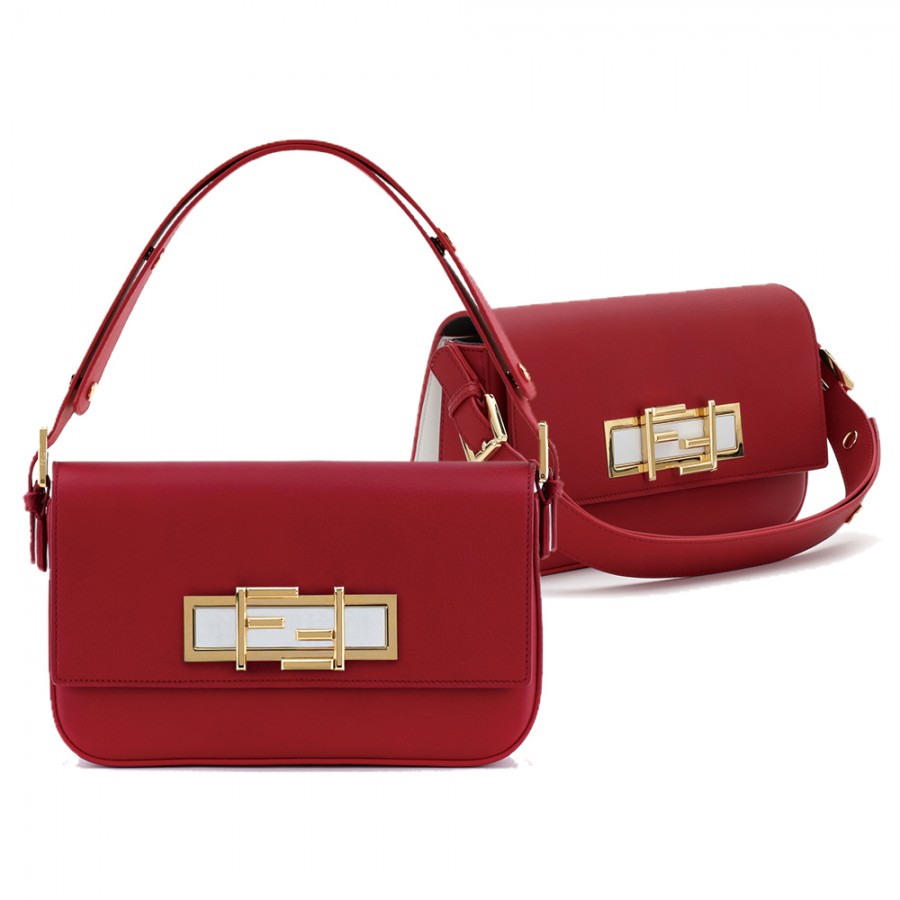 FENDI will announce the FENDI 3Baguette project in collaboration with 5 iconic New York women, on the occasion of the inauguration of its new New York Flagship Boutique on Madison Avenue on February the 13th. This initiative involves a special group of iconic women who exemplify New York's creative and innovating spirit, invited by FENDI to personalize their own 3Baguette handbag, allowing for a completely unique and fully interpreted creation.
Working closely with Silvia Venturini Fendi and FENDI's atelier, the women have been able to bring their creations to life, continuing FENDI's motto that 'Nothing is Impossible'. Collaborators include musician Rihanna, actress Sarah Jessica Parker, artist Rachel Feinstein, model Jourdan Dunn and blogger Leandra Medine.
From February 13th to March 13th, the 3Baguette bags will be displayed in FENDI's new flagship store on Madison Avenue and will be available to purchase through a dedicated online auction site launching February 13th, 2015. Each of these 5 women have chosen a charitable organization to receive the proceeds from their customized bag, highlighting their uniquely personal philanthropic focus.
Rihanna's bag proceeds will benefit The Clara Lionel Foundation, which she founded in 2012 in honor of her grandparents. The Clara Lionel Foundation works to improve the quality of life for communities globally in the areas of health, education, arts, and culture.
For Sarah Jessica Parker, the proceeds of her bag will benefit The Brain Trauma Foundation, whose mission is to improve TBI (traumatic brain injury) patient outcomes worldwide by developing best practice guidelines, conducting clinical research, and educating medical professionals and consumers.
Supermodel Jourdan Dunn has seen the terrible effects of Sickle Cell Anemia first hand, and will direct the proceeds of her customized 3Baguette to The Sickle Cell Disease Association of America, an organization at the forefront of combatting the disease.
Leandra Medine, creator of the wildly popular ManRepeller media brand, will use the funds from her handbag to support the Ovarian Cancer Research Fund, the oldest and largest charity in the United States funding ovarian cancer research.
Finally, artist and art world luminary Rachel Feinstein will see the proceeds from the auction of her 3Baguette support the Naomi Berrie Diabetes Center at Columbia Presbyterian Hospital. This foundation provides ongoing support for innumerable diabetes initiatives including support for research fellowships.
The dedicated auction site will provide the opportunity to bid on one of the unique 3Baguette bags created by these iconic women, and buy the ultimate collectors piece.