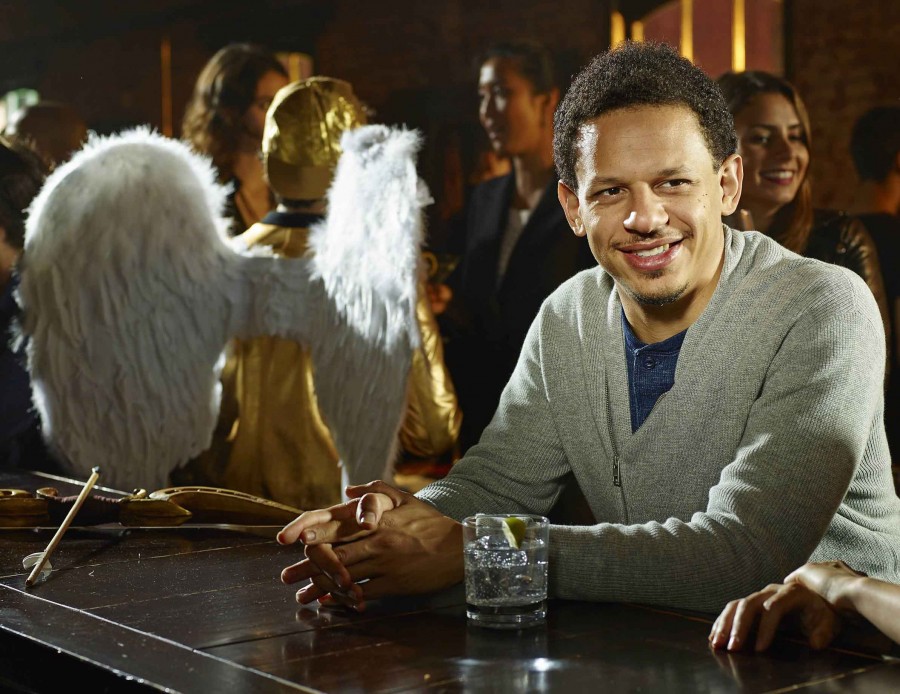 Photo: Matthias Clamer/FXX
The dictionary's #3 definition of 'original' best describes Eric Andre. "Not dependent on other people's ideas; inventive and unusual." It's safe to say that there is no one in the world like the 31 year-old comedian. While his self-titled talk show on Adult Swim may not be for everyone, Andre's riotous hosting skills and his ability to push audience's comfort zones are somehow the perfect recipe for hilarity. Baby boomers can cringe all they want at Andre's occasional flashing genitalia and BM jokes, but as far as ratings go, it continues to be a hit amongst a key male demographic, surpassing its late night talk show competitors.
Airing at 12:15AM on Friday nights, "The Eric Andre Show" may not be at the top of the TV radar, but Andre himself is certainly getting there. Not only is the comic a host, but he's also on his way to making an acting mark. We are seeing his face more and more on the small and silver screen, from ABC's "Don't Trust The B– In Apartment 23," to CBS' "2 Broke Girls" and the Vince Vaughn comedy, "The Internship." His latest acting venture is on FXX's "Man Seeking Woman," an innovative comedy series which blows the trials and tribulations of dating out of proportion. Andre plays the main character's (Jay Baruchel) over-confident best friend, Mike. Although it seems to be a fitting role for the daring comic, Andre revealed that acting doesn't come easy to him.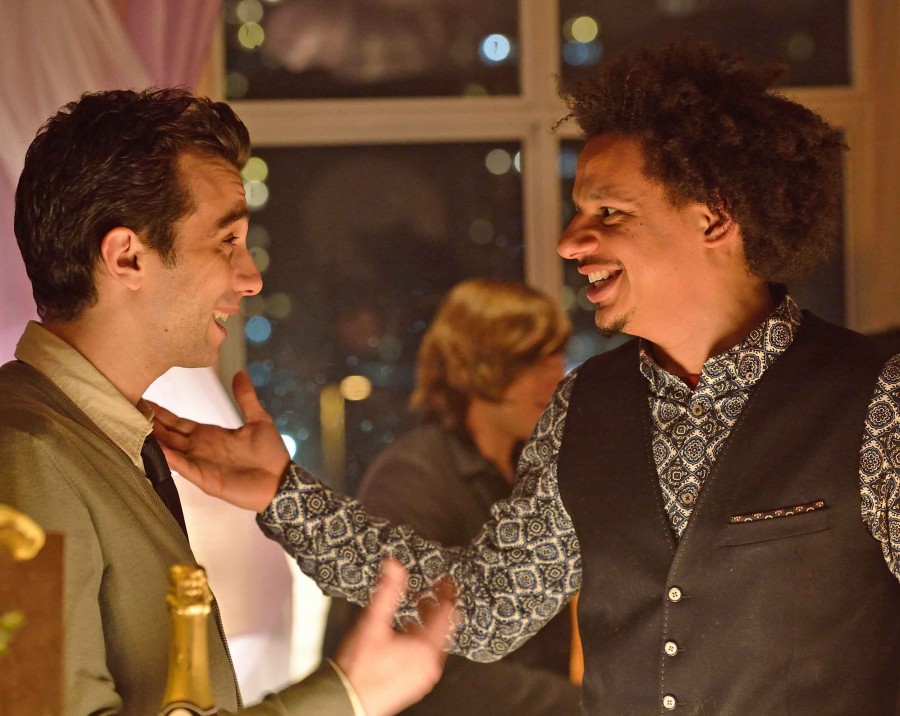 "I sucked at it. I still kind of suck at it. It's hard for me. I was really rigid in my acting in 'Don't Trust The B– In Apartment 23.' I took some classes for a couple of years and worked with some acting coaches. I'm good, not great. I need to get better at it."
Andre is just as candidly refreshing as the show that he co-stars in. Each episode of "Man Seeking Woman" is based on Simon Rich's book of short stories, The Last Girlfriend on Earth. Let's just say, the dating scenarios require you to expand your imagination. The bizarre, yet oddly relatable series is a perfect match for Andre.
"This show, I've felt the most confident in. They let us say whatever we want, which is cool and rare because television is a writer's medium. They've worked very hard on the words they've written, but they are more about the scenarios they've created, rather than the specific words."
The comic added that the FX/FXX family gives comedians artistic and creative freedom. For someone like Andre, artistic freedom is a must – and not always easy to come by. When it comes to his talk show, Andre realized early on that he would have to begin shooting it himself, using his own money. After filming the first episodes in an abandoned bodega, he shopped it around to several networks. Adult Swim was the one who raised their hand.
Andre is a good example of the type of stand-up comic who pays his dues and paves his way. Lending advice to other comics, he said, "I do think they should create their own content. I think they should also do LSD or have a psychedelic experience at least once in their life."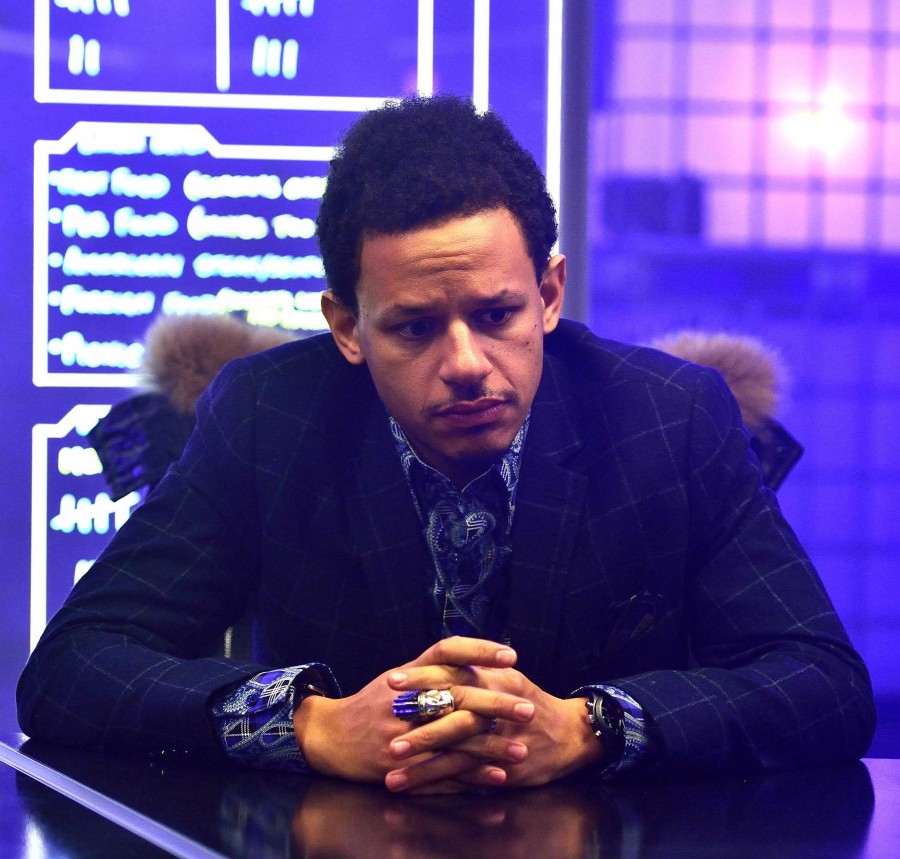 Drug jokes aside, Andre believes one must struggle before making their way to the screen.
"You have to do stand-up first. You've got to struggle for years and do the worst shows in the world. You have to play at a dive bar in Compton where all of the TV's are on and the bar owner turns the TV off and you have to tell jokes without a microphone. You have to be in the worst scenario, where everyone's mad at you and doesn't know why you are telling jokes.
You have to dig yourself out. If you've already been on TV and in the movies first, you don't get that kind of training that you need to have to be great at comedy."
But after the struggles of being broke and hearing crickets, Andre is doing just fine. With each year, more work comes his way and more fans follow his show. But what does Eric Andre really want to do before he dies?
"I want to put out a spotify playlist of all my favorite jams. Seal "Kiss from a Rose," the 90210 theme song and "Weird Al" Yankovic's "Amish Paradise."
I would expect nothing less for a final answer from the oh-so-funny, Eric Andre.
By Pamela Price
"Man Seeking Woman" airs on FXX, Wednesdays at 10:30PM
http://www.fxnetworks.com/shows/man-seeking-woman/episodes
Show photos: Michael Gibson/FXX