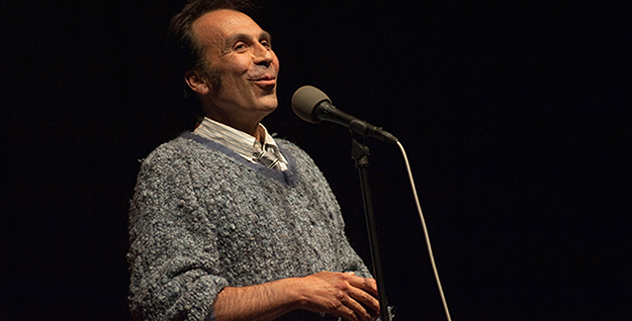 Comedian Taylor Negron passed away at the age of 57 after a long battle with cancer.
Taylor's cousin, Chuck Negron released an online video with the sad news today saying, "I want to inform you that my cousin Taylor Negron just passed away. His mother, his brother Alex and my brother Rene and his wife Julie were all there with him. May he rest in peace."
Negron made his full film acting debut in 1982's soap satire Young Doctors in Love. He was also renowned for playing Mr. Pizza Guy in Fast Times at Ridgemont High and Rodney Dangerfield's son-in-law in Easy Money
Other motion picture appearances include Angels in the Outfield; The Aristocrats; Better Off Dead; Bio-Dome; Call Me Claus; The Last Boy Scout; Nothing but Trouble; Punchline; The Stöned Age; Stuart Little; and Amy Heckerling's Vamps.
Among his television appearances are guest star roles on Wizards of Waverly Place, Fresh Prince of Bel Air, Curb Your Enthusiasm, Reno 911, Friends, My Wife and Kids, Seinfeld, ER, and Party of Five. Negron starred in the regular role of Manuelo the nanny in So Little Time with Mary-Kate and Ashley Olsen.