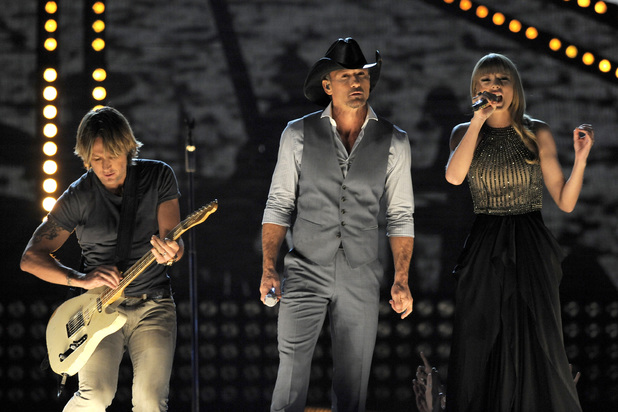 Photo: www.smelivenation.com
CBS, the ACM and dick clark productions have announced that the 50TH ANNUAL ACADEMY OF COUNTRY MUSIC AWARDS will be extended by a half-hour in celebration of its golden anniversary. The broadcast will include special performances honoring seven superstars who have achieved significant milestones in ACM history. The show will be broadcast LIVE from AT&T Stadium in Arlington, Texas, on Sunday, April 19 (8:00-11:30 PM, live ET/delayed PT) on the CBS Television Network.
 
Details about the performances and honorees will be revealed at a later date. As previously announced, ACM Award winners Blake Shelton and Luke Bryan will return to co-host this super-sized night of incredible country music performances.
 
The 50TH ANNUAL ACADEMY OF COUNTRY MUSIC AWARDS is dedicated to honoring and showcasing the biggest names and emerging talent in the country music industry. The show is produced for television by dick clark productions. Allen Shapiro, Mike Mahan, R.A. Clark and Barry Adelman are executive producers. Bob Romeo is executive producer for the Academy of Country Music.