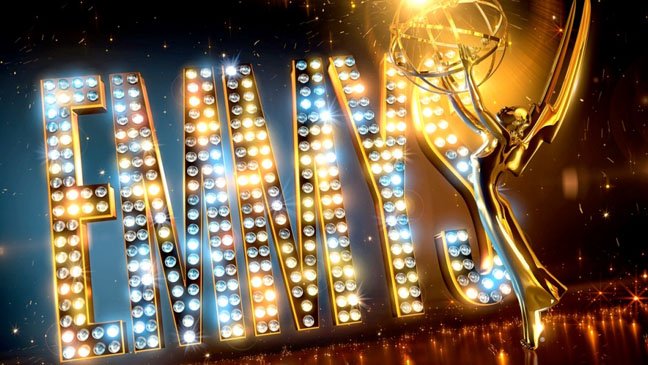 Tonight marks the 66th Annual EMMY AWARDS hosted by Seth Meyers. While Game of Thrones was the most nominated program with with 19 nominations, celebrated miniseries Fargo and American Horror Story: Coven received 18 nominations and 17 nominations respectively. The Emmys will take place tonight - Monday, August 25th, 2014 8ET/5PT on NBC.
Halle Berry, Stephen Colbert, Bryan Cranston, Viola Davis, Zooey Deschanel, Jimmy Fallon, Julia Louis-Dreyfus, Woody Harrelson, Allison Janney, Keegan-Michael Key, Jimmy Kimmel, Adam Levine, Lucy Liu, Julianna Margulies, Matthew McConaughey, Debra Messing, Jim Parsons, Jordan Peele, Amy Poehler, Julia Roberts, Andy Samberg, Octavia Spencer, Gwen Stefani, Sofia Vergara and Kerry Washington.

Produced by Don Mischer Productions, the 66th Emmy Awards will be hosted by Seth Meyers. - See more at: http://www.emmys.com/news/press-releases/final-presenters-announced-66th-emmy-awards#sthash.bAEqDY6y.dpuf
The nominees are...
Outstanding Lead Actor In A Drama Series

Breaking Bad • AMC • Sony Pictures Television
Bryan Cranston as Walter White

House Of Cards • Netflix • Donen/Fincher/Roth and Trigger Street Productions, Inc. in association with Media Rights Capital for Netflix
Kevin Spacey as Francis Underwood

Mad Men • AMC • Lionsgate Television
Jon Hamm as Don Draper

The Newsroom • HBO • HBO Entertainment
Jeff Daniels as Will McAvoy

True Detective • HBO • HBO Entertainment in association with Neon Black, Anonymous Content, Parliament of Owls and Passenger Woody Harrelson as Martin Hart

True Detective • HBO • HBO Entertainment in association with Neon Black, Anonymous Content, Parliament of Owls and Passenger Matthew McConaughey as Rust Cohle


Outstanding Lead Actress In A Drama Series

Downton Abbey • PBS • A Carnival Films/Masterpiece Co-Production in association with NBC Universal Michelle Dockery as Lady Mary Crawley

The Good Wife • CBS • Eye Productions in association with Scott Free Productions and King Size Productions
Julianna Margulies as Alicia Florrick

Homeland • Showtime • Showtime Presents, Fox 21, Teakwood Lane Productions, Cherry Pie Productions, Keshet
Claire Danes as Carrie Mathison

House Of Cards • Netflix • Donen/Fincher/Roth and Trigger Street Productions, Inc. in association with Media Rights Capital for Netflix
Robin Wright as Claire Underwood
Masters of Sex • Showtime • Showtime Presents, Sony Pictures Television, Round Two Productions,  Timberman/Beverly  Productions Lizzy Caplan as Virginia Johnson

Scandal • ABC • ABC Studios
Kerry Washington as Olivia Pope


Outstanding Lead Actor In A Miniseries Or A Movie

Dancing On The Edge • Starz • Ruby Film and Television in association with Endgame Entertainment and Playground Creative England and Lip Sync Productions
Chiwetel Ejiofor as Louis Lester

Fargo • FX Networks • MGM and FX Productions
Martin Freeman as Lester Nygaard

Fargo • FX Networks • MGM and FX Productions
Billy Bob Thornton as Lorne Malvo

Luther • BBC America • A BBC and BBC America  co-production
Idris Elba as John Luther

The Normal Heart • HBO • HBO Films in association with Plan B Entertainment, Blumhouse and Ryan Murphy Productions Mark Ruffalo as Ned Weeks

Sherlock: His Last Vow (Masterpiece) • PBS • Hartswood West for BBC/Cymru Wales in
co-production with Masterpiece
Benedict Cumberbatch as Sherlock Holmes


Outstanding Lead Actress In A Miniseries Or A Movie

American Horror Story: Coven • FX Networks
20th Century Fox Television
Jessica Lange as Fiona Goode

American Horror Story: Coven • FX Networks
20th Century Fox Television
Sarah Paulson as Cordelia Goode Foxx
Burton And Taylor • BBC America • A BBC Drama Production co-produced with BBC America
Helena Bonham Carter as Elizabeth Taylor

Return To Zero • Lifetime • Cannonball Productions
Minnie Driver as Maggie Royal

The Spoils Of Babylon • IFC • Funny or Die for IFC
Kristen Wiig as Cynthia Morehouse

The Trip To Bountiful • Lifetime • Ostar Productions
Cicely Tyson as Carrie Watts


Outstanding Lead Actor In A Comedy Series

The Big Bang Theory • CBS • Chuck Lorre Productions, Inc. in association with Warner Bros. Television
Jim Parsons as Sheldon Cooper

Derek • Netflix • Derek Productions Ltd. for Netflix
Ricky Gervais as Derek

Episodes • Showtime • Showtime Presents, Hat Trick Productions, Crane Klarik Productions
Matt LeBlanc as Matt LeBlanc

House Of Lies • Showtime • Showtime Presents, Crescendo Productions, Totally Commercial Films, Refugee Productions, Matthew Carnahan Circus Products
Don Cheadle as Marty Kaan

Louie • FX Networks • Pig Newton, Inc. and FX Productions
Louis C.K. as Louie

Shameless • Showtime • Showtime Presents, John Wells Productions, Warner Bros.
Television
William H. Macy as Frank Gallagher


Outstanding Lead Actress In A Comedy Series

Girls • HBO • HBO Entertainment in association with Apatow Productions and I am Jenni Konner Productions
Lena Dunham as Hannah Horvath

Mike & Molly • CBS • Bonanza Productions, Inc. in association with Chuck Lorre Productions, Inc. and Warner Bros. Television Melissa McCarthy as Molly Flynn

Nurse Jackie • Showtime • Showtime Presents, Lionsgate Television, Jackson Group Entertainment, A Caryn Mandabach Production, Clyde Phillips Productions
Edie Falco as Jackie Peyton

Orange Is The New Black • Netflix • Lionsgate Television for Netflix
Taylor Schilling as Piper Chapman

Parks and Recreation • NBC • Deedle-Dee Productions, Fremulon, 3 Arts Entertainment and Universal Television
Amy Poehler as Leslie Knope

Veep • HBO • HBO Entertainment in association with Dundee Productions
Julia Louis-Dreyfus as Vice President Selina Meyer


Outstanding Reality-Competition Program
The Amazing Race • CBS • WorldRace Productions, Inc.
Bertram van Munster, Executive Producer Elise Doganieri, Executive Producer
Jerry Bruckheimer, Executive Producer Jonathan Littman, Executive Producer Mark Vertullo, Executive Producer
Dan Coffie, Co-Executive Producer Giselle Parets, Co-Executive Producer Matt Schmidt, Co-Executive Producer Patrick Cariaga, Co-Executive Producer Phil Keoghan, Co-Executive Producer Michael Norton, Supervising Producer Darren Bunkley, Supervising Producer Neil Jahss, Supervising Producer Micheal DiMaggio, Supervising Producer Chad Baron, Senior Producer
Vanessa Abugho Ballesteros, Senior Producer

Dancing With The Stars • ABC • BBC Worldwide  Productions
Conrad Green, Executive Producer Joe Sungkur, Executive Producer
Ashley Edens-Shaffer, Executive Producer Deena Katz, Supervising Producer
Tara West-Margolis, Supervising Producer Daniel Martin, Supervising Producer
Peter Hebri, Senior Producer
Ashley Shea Landers, Senior Producer Megan Wade, Producer
Ryan Goble, Producer

Project Runway • Lifetime • The Weinstein Company, Bunim/Murray Productions and Full Picture  Entertainment
Harvey Weinstein, Executive Producer Bob Weinstein, Executive Producer Meryl Poster, Executive Producer Jonathan Murray, Executive Producer Sara Rea, Executive Producer
Heidi Klum, Executive Producer Jane Cha, Executive Producer Desiree Gruber, Executive Producer Rob Sharenow, Executive Producer Gena McCarthy, Executive Producer David Hillman, Executive Producer
Barbara Schneeweiss, Executive Producer Gil Goldschein, Co-Executive Producer Teri Weideman, Co-Executive Producer Rebecca Taylor Henning, Senior Producer Tim Gunn, Producer
Sasha Alpert, Producer

So You Think You Can Dance • FOX • Dick Clark Productions, Inc. in association with 19 Entertainment
Barry Adelman, Executive Producer Simon Fuller, Executive Producer Nigel Lythgoe, Executive Producer Jeff Thacker, Co-Executive Producer James Breen, Co-Executive Producer
Zoe Brown, Senior Supervising Producer Dan Sacks, Senior Supervising Producer Adam Cooper, Supervising Producer Mike Deffina, Senior Producer
Colleen Wagner, Senior Producer Matt Kinsey, Producer
Jensen Moon, Producer

Top Chef • Bravo • Magical Elves for Bravo
Dan Cutforth, Executive Producer Jane Lipsitz, Executive Producer Casey Kriley, Executive Producer Hillary Olsen, Executive Producer Tara Siener, Executive Producer Tom Colicchio, Executive Producer Padma Lakshmi, Executive Producer Erica Ross, Co-Executive Producer
Doneen Arquines, Co-Executive Producer Shealan Spencer, Co-Executive Producer Christian Homlish, Supervising Producer Blake Davis, Supervising Producer
Wade Sheeler, Supervising Producer Ivan Oyco, Senior Producer
The Voice • NBC • Mark Burnett's One Three Inc. and Talpa Media USA in association with Warner Horizon Television
Mark Burnett, Executive Producer John De Mol, Executive Producer Audrey Morrissey, Executive Producer Stijn Bakkers, Executive Producer  Lee Metzger, Executive Producer Chad Hines, Co-Executive Producer Nicolle Yaron, Co-Executive Producer
Amanda Zucker, Co-Executive Producer Mike Yurchuk, Co-Executive Producer Jim Roush, Co-Executive Producer
Kyra Thompson, Supervising Producer May Johnson, Senior Producer
Teddy Valenti, Senior Producer Ashley Baumann, Producer Carson Daly, Producer
Keith Dinielli, Producer Barton Kimball, Producer Kyley Tucker, Producer Brittany Martin, Producer

Outstanding Miniseries

American Horror Story: Coven • FX Networks
20th Century Fox Television

Bonnie & Clyde • Lifetime • Sony Pictures Television

Fargo • FX Networks • MGM and FX Productions

Luther • BBC America • A BBC and BBC America  co-production

Treme • HBO • HBO Entertainment in association with Blown Deadline Productions

The White Queen • Starz • Starz presents in association with Company Pictures (an All 3 Media Company) and Playground Entertainment


Outstanding Television Movie

Killing Kennedy • National Geographic Channel • Scott Free Productions for National Geographic Channels

Muhammad Ali's Greatest Fight • HBO • HBO
Outstanding Variety Series

The Colbert Report • Comedy Central • Hello Doggie, Inc. with Busboy Productions and Spartina Productions

The Daily Show With Jon Stewart • Comedy Central • Central Productions, LLC

Jimmy Kimmel Live • ABC • ABC Studios in association with Jackhole Industries

Real Time With Bill Maher • HBO • HBO Entertainment in association with Bill Maher Productions and Brad Grey Television

Saturday Night Live • NBC • SNL Studios in association with Universal Television and Broadway Video

The Tonight Show Starring Jimmy Fallon • NBC • Universal Television and Broadway Video
Films in association with Rainmark Films and Sakura Films

The Normal Heart • HBO • HBO Films in association with Plan B Entertainment, Blumhouse and Ryan Murphy Productions

Sherlock: His Last Vow (Masterpiece) • PBS • Hartswood West for BBC/Cymru Wales in
co-production with Masterpiece

The Trip To Bountiful • Lifetime • Ostar Productions


Outstanding Comedy Series

The Big Bang Theory • CBS • Chuck Lorre Productions, Inc. in association with Warner Bros. Television

Louie • FX Networks • Pig Newton, Inc. and FX Productions
Modern Family • ABC • Picador Productions and Steven Levitan Productions in association with 20th Century Fox Television

Orange Is The New Black • Netflix • Lionsgate Television for Netflix

Silicon Valley • HBO • HBO Entertainment in association with Judgemental Films, Alec Berg, Altschuler Krinsky works, and 3 Arts Entertainment

Veep • HBO • HBO Entertainment in association with Dundee Productions


Outstanding Drama Series

Breaking Bad • AMC • Sony Pictures Television

Downton Abbey • PBS • A Carnival Films/Masterpiece Co-Production in association with NBC Universal

Game Of Thrones • HBO • HBO Entertainment in association with Bighead, Littlehead; Television 360; Startling Television and Generator  Productions

House Of Cards • Netflix • Donen/Fincher/Roth and Trigger Street Productions, Inc. in association with Media Rights Capital for Netflix

Mad Men • AMC • Lionsgate Television

True Detective • HBO • HBO Entertainment in association with Neon Black, Anonymous Content, Parliament of Owls and Passenger


Outstanding Supporting Actor In A Drama Series

Breaking Bad • AMC • Sony Pictures Television
Aaron Paul as Jesse Pinkman

Downton Abbey • PBS • A Carnival Films/Masterpiece Co-Production in association with NBC Universal
Jim Carter as Mr. Carson
Game Of Thrones • HBO • HBO Entertainment in association with Bighead, Littlehead; Television 360; Startling Television and Generator  Productions
Peter Dinklage as Tyrion Lannister

The Good Wife • CBS • Eye Productions in association with Scott Free Productions and King Size Productions
Josh Charles as Will Gardner

Homeland • Showtime • Showtime Presents, Fox 21, Teakwood Lane Productions, Cherry Pie Productions, Keshet
Mandy Patinkin as Saul Berenson

Ray Donovan • Showtime • Showtime Presents, The Mark Gordon Company, Bider Sweet
Jon Voight as Mickey Donovan


Outstanding Supporting Actress In A Drama Series

Breaking Bad • AMC • Sony Pictures Television
Anna Gunn as Skyler White

Downton Abbey • PBS • A Carnival Films/Masterpiece Co-Production in association with NBC Universal
Maggie Smith as Violet, Dowager Countess of Grantham

Downton Abbey • PBS • A Carnival Films/Masterpiece Co-Production in association with NBC Universal Joanne Froggatt as Anna Bates

Game Of Thrones • HBO • HBO Entertainment in association with Bighead, Littlehead; Television 360; Startling Television and Generator  Productions
Lena Headey as Cersei Lannister

The Good Wife • CBS • Eye Productions in association with Scott Free Productions and King Size Productions
Christine Baranski as Diane Lockhart

Mad Men • AMC • Lionsgate Television
Christina Hendricks as Joan Harris

Outstanding Guest Actor In A Drama Series

Downton Abbey • PBS • A Carnival Films/Masterpiece Co-Production in association with NBC Universal
Paul Giamatti as Harold Levinson

The Good Wife • CBS • Eye Productions in association with Scott Free Productions and King Size Productions
Dylan Baker as Colin Sweeney

House Of Cards • Netflix • Donen/Fincher/Roth and Trigger Street Productions, Inc. in association with Media Rights Capital for Netflix
Reg E. Cathey as Freddy

Mad Men • AMC • Lionsgate Television
Robert Morse as Bertram Cooper

Masters of Sex • Showtime • Showtime Presents, Sony Pictures Television, Round Two Productions,  Timberman/Beverly  Productions Beau Bridges as Barton Scully

Scandal • ABC • ABC Studios
Joe Morton as Rowan Pope


Outstanding Guest Actress In A Drama Series

The Americans • FX Networks • Fox Television Studios and FX Productions Margo Martindale as Claudia

Game Of Thrones • HBO • HBO Entertainment in association with Bighead, Littlehead; Television 360; Startling Television and Generator  Productions
Diana Rigg as Lady Olenna Tyrell

House Of Cards • Netflix • Donen/Fincher/Roth and Trigger Street Productions, Inc. in association with Media Rights Capital for Netflix
Kate Mara as Zoe Barnes

Masters of Sex • Showtime • Showtime Presents, Sony Pictures Television, Round Two Productions,  Timberman/Beverly  Productions
Allison Janney as Margaret Scully

The Newsroom • HBO • HBO Entertainment
Jane Fonda as Leona Lansing

Scandal • ABC • ABC Studios
Kate Burton as Sally Langston


Outstanding Writing For A Drama Series

Breaking Bad • Ozymandias • AMC • Sony Pictures Television
Moira Walley-Beckett, Written by

Breaking Bad • Felina • AMC • Sony Pictures Television
Vince Gilligan, Written by

Game Of Thrones • The Children • HBO • HBO Entertainment in association with Bighead, Littlehead; Television 360; Startling Television and Generator Productions
David Benioff, Written by
D.B. Weiss, Written by

House Of Cards • Chapter 14 • Netflix • Donen/Fincher/Roth and Trigger Street Productions, Inc. in association with Media Rights Capital for Netflix
Beau Willimon, Written by

True Detective • The Secret Fate Of All Of Life
HBO • HBO Entertainment in association with Neon Black, Anonymous Content, Parliament of Owls and Passenger
Nic Pizzolatto, Written by


Outstanding Directing For A Drama Series

Boardwalk Empire • Farewell Daddy Blues • HBO • HBO Entertainment in association with Leverage, Closest to the Hole Productions, Sikelia Productions and Cold Front Productions
Tim Van Patten, Directed by
Breaking Bad • Felina • AMC • Sony Pictures Television
Vince Gilligan, Directed by

Downton Abbey • Episode 1 • PBS • A Carnival Films/Masterpiece Co-Production in association with NBC Universal
David Evans, Directed by

Game Of Thrones • The Watchers On The Wall
HBO • HBO Entertainment in association with Bighead, Littlehead; Television 360; Startling Television and Generator Productions
Neil Marshall, Directed by

House Of Cards • Chapter 14 • Netflix • Donen/Fincher/Roth and Trigger Street Productions, Inc. in association with Media Rights Capital for Netflix
Carl Franklin, Directed by

True Detective • Who Goes There • HBO • HBO Entertainment in association with Neon Black, Anonymous Content, Parliament of Owls and Passenger
Cary Joji Fukunaga, Directed by


Outstanding Supporting Actor In A Comedy Series

Brooklyn Nine-Nine • FOX • Universal Television, Fremulon, Dr. Goor Productions and 3 Arts Entertainment
Andre Braugher as Captain Ray Holt

Girls • HBO • HBO Entertainment in association with Apatow Productions and I am Jenni Konner Productions
Adam Driver as Adam Sackler

Modern Family • ABC • Picador Productions and Steven Levitan Productions in association with 20th Century Fox Television
Jesse Tyler Ferguson as Mitchell Pritchett

Modern Family • ABC • Picador Productions and Steven Levitan Productions in association with 20th Century Fox Television
Ty Burrell as Phil Dunphy

Portlandia • IFC • Broadway Video for IFC
Fred Armisen as Various characters
Veep • HBO • HBO Entertainment in association with Dundee Productions Tony Hale as Gary Walsh


Outstanding Supporting Actress In A Comedy Series

The Big Bang Theory • CBS • Chuck Lorre Productions, Inc. in association with Warner Bros. Television
Mayim Bialik as Amy Farrah Fowler

Modern Family • ABC • Picador Productions and Steven Levitan Productions in association with 20th Century Fox Television
Julie Bowen as Claire Dunphy

Mom • CBS • Chuck Lorre Productions, Inc. in association with Warner Bros. Television Allison Janney as Bonnie

Orange Is The New Black • Netflix • Lionsgate Television for Netflix
Kate Mulgrew as Galina "Red" Reznikov

Saturday Night Live • NBC • SNL Studios in association with Universal Television and Broadway Video
Kate McKinnon as Various characters

Veep • HBO • HBO Entertainment in association with Dundee Productions Anna Chlumsky as Amy Brookheimer


Outstanding Guest Actor In A Comedy Series

The Big Bang Theory • CBS • Chuck Lorre Productions, Inc. in association with Warner Bros. Television
Bob Newhart as Arthur

Modern Family • ABC • Picador Productions and Steven Levitan Productions in association with 20th Century Fox Television
Nathan Lane as Pepper Saltzman

Portlandia • IFC • Broadway Video for IFC
Steve Buscemi as Marty
Saturday Night Live • NBC • SNL Studios in association with Universal Television and Broadway Video
Jimmy Fallon as Host

Saturday Night Live • NBC • SNL Studios in association with Universal Television and Broadway Video
Louis C.K. as Host

Veep • HBO • HBO Entertainment in association with Dundee Productions Gary Cole as Kent Davison


Outstanding Guest Actress In A Comedy Series

Orange Is The New Black • Netflix • Lionsgate Television for Netflix
Natasha Lyonne as Nicky Nichols

Orange Is The New Black • Netflix • Lionsgate Television for Netflix
Uzo Aduba as Suzanne "Crazy Eyes" Warren

Orange Is The New Black • Netflix • Lionsgate Television for Netflix
Laverne Cox as Sophia Burset

Saturday Night Live • NBC • SNL Studios in association with Universal Television and Broadway Video
Tina Fey as Host

Saturday Night Live • NBC • SNL Studios in association with Universal Television and Broadway Video
Melissa McCarthy as Host

Shameless • Showtime • Showtime Presents, John Wells Productions, Warner Bros.
Television
Joan Cusack as Sheila Jackson


Outstanding Writing For A Comedy Series

Episodes • Episode 305 • Showtime • Showtime Presents, Hat Trick Productions, Crane Klarik Productions
David Crane, Written by
Jeffrey Klarik, Written by

Louie • So Did The Fat Lady • FX Networks • Pig Newton, Inc. and FX Productions
Louis C.K., Written by

Orange Is The New Black • I Wasn't Ready (Pilot) • Netflix • Lionsgate Television for Netflix
Liz Friedman, Written by Jenji Kohan, Written by
Silicon Valley • Optimal Tip-To-Tip Efficiency • HBO • HBO Entertainment in association with Judgemental Films, Alec Berg, Altschuler Krinsky works, and 3 Arts Entertainment
Alec Berg, Written by

Veep • Special Relationship • HBO • HBO Entertainment in association with Dundee Productions
Simon Blackwell, Story and Teleplay by Tony Roche, Story and Teleplay by Armando Iannucci, Story by


Outstanding Directing For A Comedy Series

Episodes • Episode 309 • Showtime • Showtime Presents, Hat Trick Productions, Crane Klarik Productions
Iain B. MacDonald, Directed by

Glee • 100 • FOX • Ryan Murphy Television in association with 20th Century Fox Television Paris Barclay, Directed by

Louie • Elevator, Part 6 • FX Networks • Pig Newton, Inc. and FX Productions
Louis C.K., Directed by

Modern Family • Vegas • ABC • Picador Productions and Steven Levitan Productions in association with 20th Century Fox Television
Gail Mancuso, Directed by

Orange Is The New Black • Lesbian Request Denied • Netflix • Lionsgate Television for Netflix
Jodie Foster, Directed by

8
Silicon Valley • Minimum Viable Product • HBO • HBO Entertainment in association with Judgemental Films, Alec Berg, Altschuler Krinsky works, and 3 Arts Entertainment
Mike Judge, Directed by


Outstanding Supporting Actor In A Miniseries Or A Movie

Fargo • FX Networks • MGM and FX Productions
Colin Hanks as Deputy Gus Grimly

The Normal Heart • HBO • HBO Films in association with Plan B Entertainment, Blumhouse and Ryan Murphy Productions Jim Parsons as Tommy Boatwright

The Normal Heart • HBO • HBO Films in association with Plan B Entertainment, Blumhouse and Ryan Murphy Productions Joe Mantello as Mickey Marcus

The Normal Heart • HBO • HBO Films in association with Plan B Entertainment, Blumhouse and Ryan Murphy Productions Alfred Molina as Ben Weeks

The Normal Heart • HBO • HBO Films in association with Plan B Entertainment, Blumhouse and Ryan Murphy Productions Matt Bomer as Felix Turner

Sherlock: His Last Vow (Masterpiece) • PBS • Hartswood West for BBC/Cymru Wales in
co-production with Masterpiece
Martin Freeman as John Watson


Outstanding Supporting Actress In A Miniseries Or A Movie

American Horror Story: Coven • FX Networks
20th Century Fox Television
Frances Conroy as Myrtle Snow

American Horror Story: Coven • FX Networks
20th Century Fox Television
Kathy Bates as Madame Delphine LaLaurie

American Horror Story: Coven • FX Networks
20th Century Fox Television
Angela Bassett as Marie Laveau

Fargo • FX Networks • MGM and FX Productions
Allison Tolman as Molly Solverson

Flowers In The Attic • Lifetime • Cue The Dog Productions
Ellen Burstyn as Olivia

The Normal Heart • HBO • HBO Films in association with Plan B Entertainment, Blumhouse and Ryan Murphy Productions Julia Roberts as Dr. Emma Brookner


Outstanding Writing For A Miniseries, Movie Or A Dramatic Special

American Horror Story: Coven • Bitchcraft • FX Networks • 20th Century Fox Television Ryan Murphy, Written by
Brad Falchuk, Written by

Fargo • The Crocodile's Dilemma • FX Networks • MGM and FX Productions Noah Hawley, Written by

Luther • BBC America • A BBC and BBC America  co-production
Neil Cross, Written by

The Normal Heart • HBO • HBO Films in association with Plan B Entertainment, Blumhouse and Ryan Murphy Productions Larry Kramer, Screenplay by

Sherlock: His Last Vow (Masterpiece) • PBS • Hartswood West for BBC/Cymru Wales in
co-production with Masterpiece
Steven Moffat, Written by

Treme • ...To Miss New Orleans • HBO • HBO Entertainment in association with Blown Deadline Productions
David Simon, Written by Eric Overmyer, Written by


Outstanding Directing For A Miniseries, Movie Or A Dramatic Special

American Horror Story: Coven • Bitchcraft • FX Networks • 20th Century Fox Television Alfonso Gomez-Rejon, Directed by

Fargo • The Crocodile's Dilemma • FX Networks • MGM and FX Productions Adam Bernstein, Directed by

Fargo • Buridan's Ass • FX Networks • MGM and FX Productions
Colin Bucksey, Directed by

Muhammad Ali's Greatest Fight • HBO • HBO Films in association with Rainmark Films and Sakura Films
Stephen Frears, Directed by

The Normal Heart • HBO • HBO Films in association with Plan B Entertainment, Blumhouse and Ryan Murphy Productions Ryan Murphy, Directed by

Sherlock: His Last Vow (Masterpiece) • PBS • Hartswood West for BBC/Cymru Wales in
co-production with Masterpiece
Nick Hurran, Directed by


Outstanding Variety Special

AFI Life Achievement Award: A Tribute To Mel Brooks • TNT • AFI Productions

The Beatles: The Night That Changed America
CBS • AEG Ehrlich Ventures, LLC

Best Of Late Night With Jimmy Fallon Primetime Special • NBC • Universal Television and Broadway Video

Billy Crystal: 700 Sundays • HBO • HBO Entertainment in association with Jennilind Productions

The Kennedy Center Honors • CBS • The Stevens Company in association with the John F. Kennedy Center

Sarah Silverman: We Are Miracles • HBO • HBO Entertainment in association with Funny or Die and Black Gold Films


Outstanding Writing For A Variety Series

The Colbert Report • Comedy Central • Hello Doggie, Inc. with Busboy Productions and Spartina Productions
Opus Moreschi, Head Writer Stephen Colbert, Writer Tom Purcell, Writer
Richard Dahm, Writer Barry Julien, Writer Michael Brumm, Writer Rob Dubbin, Writer  Jay Katsir, Writer Frank Lesser, Writer Glenn Eichler, Writer
Meredith Scardino, Writer Max Werner, Writer
Eric Drysdale, Writer Paul Dinello, Writer Nate Charny, Writer Sam Kim, Writer Aaron Cohen, Writer Gabe Gronli, Writer Matt Lappin, Writer
The Daily Show With Jon Stewart • Comedy Central • Central Productions, LLC
Elliott Kalan, Head Writer Tim Carvell, Head Writer Steve Bodow, Writer
Dan Amira, Writer Travon Free, Writer Hallie Haglund, Writer JR Havlan, Writer Matt Koff, Writer
Dan McCoy, Writer Jo Miller, Writer
Zhubin Parang, Writer Daniel Radosh, Writer Lauren Sarver, Writer Jon Stewart, Writer Rory Albanese, Writer
Inside Amy Schumer • Comedy Central • Jax Media
Jessi Klein, Head Writer Amy Schumer, Writer Emily Altman, Writer Jeremy Beiler, Writer Neil Casey, Writer
Kurt Metzger, Writer Kyle Dunnigan, Writer Christine Nangle, Writer Daniel Powell, Writer
Key & Peele • Comedy Central • Central Productions
Jay Martel, Writer Ian Roberts, Writer Jordan Peele, Writer
Keegan-Michael Key, Writer Alex Rubens, Writer Rebecca Drysdale, Writer Colton Dunn, Writer
Rich Talarico, Writer Charlie Sanders, Writer

Portlandia • IFC • Broadway Video for IFC
Fred Armisen, Writer Carrie Brownstein, Writer Jonathan Krisel, Writer Graham Wagner, Writer Karey Dornetto, Writer
The Tonight Show Starring Jimmy Fallon • NBC • Universal Television and Broadway Video
AD Miles, Head Writer Patrick Borelli, Writer Gerard Bradford, Writer Luke Cunningham, Writer Mike DiCenzo, Writer Mike Drucker, Writer  Jess Dweck, Writer
Dicky Eagan, Writer Jimmy Fallon, Writer John Haskel, Writer Josh Lieb, Writer Arthur Meyer, Writer
Chase Mitchell, Writer Dan Opsal, Writer Gavin Purcell, Writer
Jon Rineman, Monologue Writing Supervised by/Writer
Albertina Ross, Writer Jason Ross, Writer David Young, Writer Michael Jann, Writer


Outstanding Writing For A Variety Special

The Beatles: The Night That Changed America
CBS • AEG Ehrlich Ventures, LLC
Ken Ehrlich, Written by David Wild, Written by
Billy Crystal: 700 Sundays • HBO • HBO Entertainment in association with Jennilind Productions
Billy Crystal, Written by

The 71st Annual Golden Globe Awards • NBC • Dick Clark Productions, Inc. in association with the Hollywood Foreign Press Association Barry Adelman, Written by
Tina Fey, Special Material by Amy Poehler, Special Material by Jon Macks, Special Material by Dave Boone, Special Material by Alex Baze, Special Material by Robert Carlock, Special Material by Sam Means, Special Material by  Seth Meyers, Special Material by Mike Shoemaker, Special Material by Sarah Silverman: We Are Miracles • HBO • HBO Entertainment in association with Funny or Die and Black Gold Films
Sarah Silverman, Written by

67th Annual Tony Awards • CBS • White Cherry  Entertainment
Dave Boone, Written by
Paul Greenberg, Special Material by

Outstanding Directing For A Variety Series

The Colbert Report • Episode 9135 • Comedy Central • Hello Doggie, Inc. with Busboy Productions and Spartina Productions
James Hoskinson, Directed by

The Daily Show With Jon Stewart • Episode 18153 • Comedy Central • Central Productions, LLC
Chuck O'Neil, Directed by

Portlandia • Getting Away • IFC • Broadway Video for IFC
Jonathan Krisel, Directed by

Saturday Night Live • Host: Jimmy Fallon • NBC • SNL Studios in association with Universal Television and Broadway Video Don Roy King, Directed by

The Tonight Show Starring Jimmy Fallon • Episode 1 (Will Smith/U2) • NBC • Universal Television and Broadway Video
Dave Diomedi, Directed by


Outstanding Directing For A Variety Special

The Beatles: The Night That Changed America
CBS • AEG Ehrlich Ventures, LLC
Gregg Gelfand, Directed by

The Kennedy Center Honors • CBS • The Stevens Company in association with the John F. Kennedy Center
Louis J. Horvitz, Directed by

The Oscars • ABC • Academy of Motion Picture Arts and Sciences
Hamish Hamilton, Directed by

Six By Sondheim • HBO • HBO Documentary Films in association with Sabella Entertainment
James Lapine, Directed by

The Sound Of Music Live! • NBC • Universal Television, Sony Pictures Television, Storyline Entertainment
Beth McCarthy Miller, Directed by
Rob Ashford, Theatrical Direction by

67th Annual Tony Awards • CBS • White Cherry  Entertainment
Glenn Weiss, Directed by