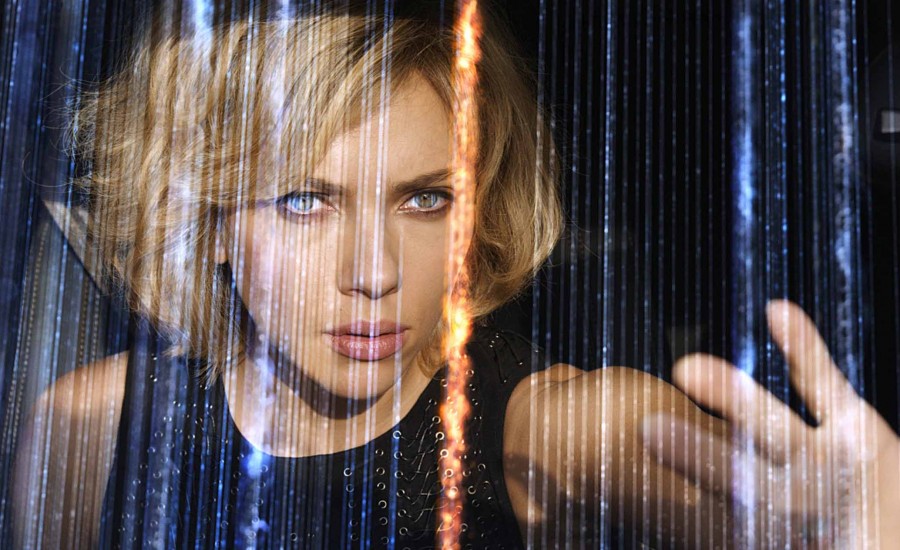 As I sat down in a theater waiting for Luc Besson's latest film "Lucy" to burst onto the silver screen, I could not help but wonder what kind of human being makes Sci-Fi/thriller movies. Where do all these strange ideas come from? How does their mind function? Is there any foundation to any of their farfetched thoughts? Sci-Fi movies are probably one of, if not the most difficult genre to make because it can be very good or very bad. Just a few directors have mastered this craft: the great Stanley Kubrick, Steven Spielberg, George Lucas, James Cameron, to name a few and the one and only French writer, director, producer Luc Besson who brought us, "La Femme Nikita," "The Professional" and "The Fifth Element." Known for creating some of the toughest female action heroes; in his latest film, science and fiction unite in "Lucy." It is an action-thriller that tracks a woman (Scarlett Johansson) caught in a dark deal. She eventually turns the tables on her captors, transforming into a merciless warrior evolving beyond human logic.
Besson is one of those writers that can, and has successfully traveled the distance of the mind several times, but this time he has outdone himself. He imagined what it would be like if we could access the furthest reaches of our brain, asking himself how that would affect our understanding of life… and our role in it. Fortunately for me, I was able to secure a phone interview with him and I could not wait to pose my questions.
The human brain and its capabilities have long puzzled many of us. How did you get to this story?
LB: In fact, I function like a chef. I like to go around the four corners of the world to do my shopping. Fetch different ideas. Without looking for anything in particular, I like smelling and tasting spices from exotic countries after which, I store them in special places and from time to time I use one of them depending on what I am working on.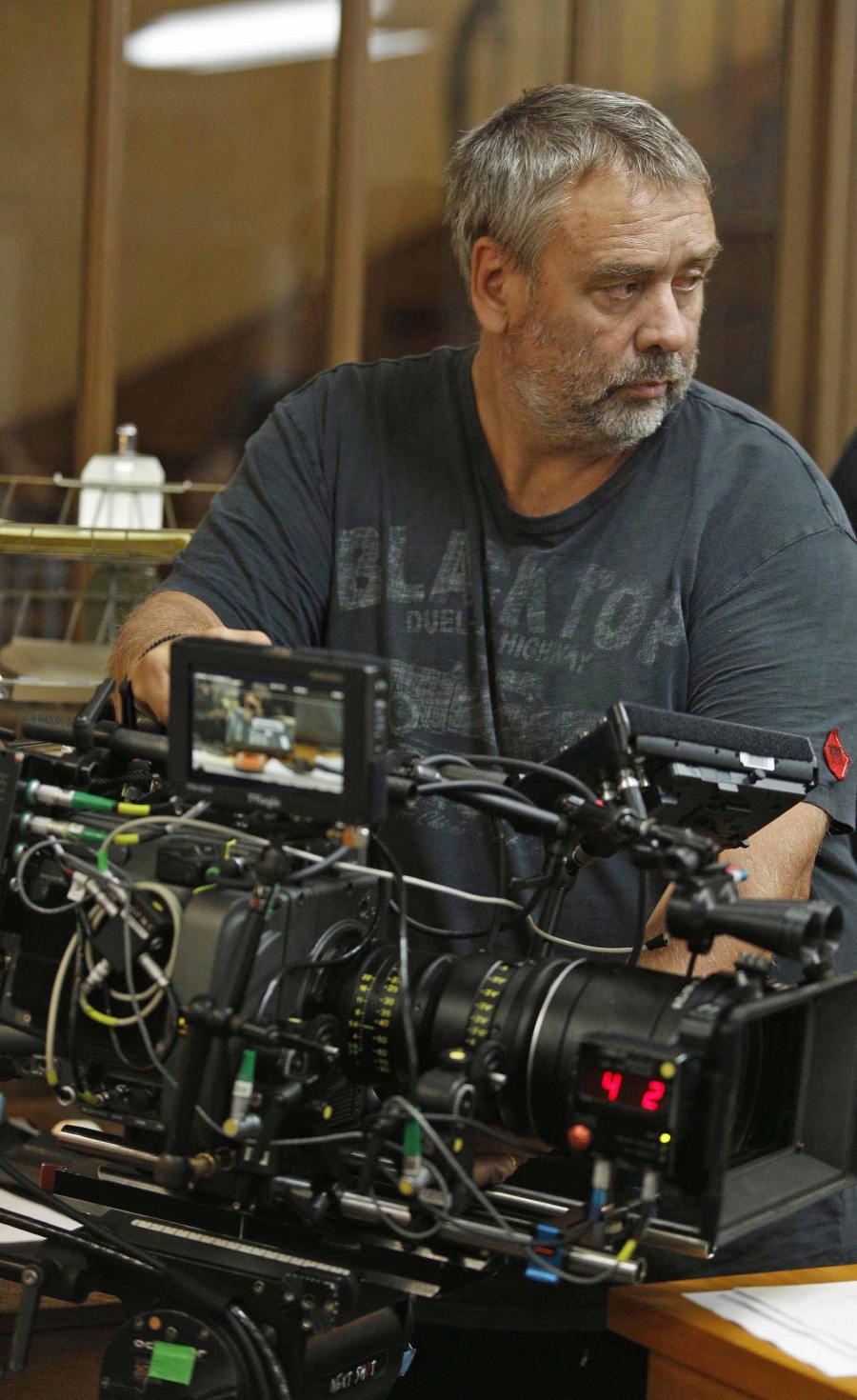 As for the idea behind "Lucy," nine years ago I was in Bordeaux to promote one of my films and I had been invited by the mayor of the city who gave a dinner in my honor. I was sitting next to a young woman and I was absolutely convinced that she was one of the mayor's relatives who wanted to get a role in my next movie. A few minutes went by, I smiled at her and asked "and what do you do in life?" She answered "I am a scientist, I work on brain cancer cells."
We started a conversation which lasted 3 or 4 hours. It was fascinating; I visited her at the research center where she introduced me to several professors. I was completely taken by what I was learning about the brain. For the following 7 to 8 years, I returned to visit them at their lab before becoming a founding member four years ago of the ICM (institut de la recherche sur le cerveau et la moelle epiniere). I became quite friendly with the Co-Directors of the project: Dr. Yves Agid, MD., Ph.D. and Thomasine Kushner, Ph.D., as well as with the professor Sayan. At some point of this relationship, I decided that I wanted to do a movie about the intelligence and human potential, but I did not want it to be a documentary. So I slowly turned into the author and director and started for the first time to work on the project which was to be a thriller with a philosophical message. Usually you end up with one or the other. I wanted to do this film and obtain both. This is why it took me 9 years to write. I wanted to find a perfect equilibrium between the two. I needed to take the time to have a well-written story. I wanted the story to have substance with an entertaining element to it.
Making a movie about the brain could have been quite complicated for the public to understand, yet Besson managed to keep it simple and coherent. The film examines the possibility of what one human could do if he or she could unlock 100 percent of their brain capacity. For centuries, speculative science postulated what could occur if mankind could evolve past that limit. Could we become super beings? And wouldn't that be great!
We all know that we do not use but a small percentage of our brain. Is there any truth to the film?
LB: I mixed fiction and reality. For example during my meetings with the doctors, scientists and professors, I learned that the body of a pregnant woman produces in the sixth week of natal development, a substance called CPH4. It is used by the baby during its growth and it only happens once. That is true. I came up with this idea, which according to some doctors I spoke with, is not entirely illogical. At some point, when you open up the capacity of your brain, if you can access 20 percent, you can open 30 percent. When you reach 30 percent, you can open 40 percent, and so on. It's a domino effect. "Lucy" deals with the number of cells in the brain, which have been stimulated by the CPH4 released in her body. Also, we have 1000 signals going through the brain per second, per cell and that is a true fact. If you consider that we have 100 billion, which means that there are an impressive number of connections per second in our bodies, which is nothing less than phenomenal. We have no access to any of this information. We do not know what the cells are telling each other and we are incapable of influencing or controlling our mind and body. It grabs you because it is grounded, to some extent; in reality. So "Lucy" is colonizing her own brain.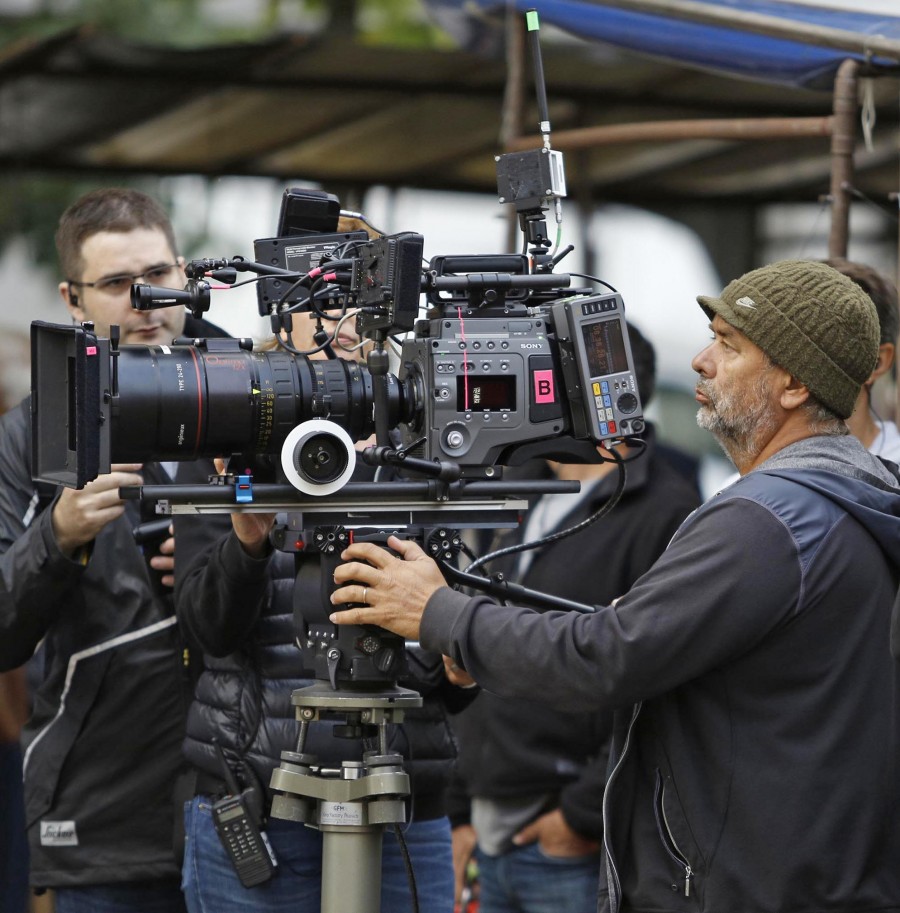 Professor Agid, the neurologist from the ICM Institute who helped Besson to keep his balance between theoretical reality and imagination, began to see that creativity for a filmmaker is not dissimilar to the skills needed to work as a scientist.
I noticed that you favor two types of movies: sci-fi/action/thriller as in "Lucy" and pure action thriller as in "Taken." Also, women seem to be the center of your creations.
LB: Not really, I believe that I develop as many roles for men as I do for women. In the 80s/90s the American cinema was very focused on making films which included macho guys preferably with big biceps. I called it the "muscle era." There was always the poor actress left behind lamenting, waiting for the return of the hero. I did not particularly like that. In my films, I want to show that women can be strong and men can exude sensibility as well. What I am interested in is his "Achilles' heel," otherwise he is nothing special.
Can we talk about the very successful "Taken" franchise?
LB: I like to write and produce as well as watch these types of films, but I don't like to direct them. I feel that there are other directors who can do the job as well as me, and that I cannot bring anything better than what they can do. Olivier Megaton, for instance, has done an incredible job. As a director, I like to know that I can bring something special to the project. For "Lucy," there was no way that anyone else would have made the movie. I owned it! It was such a fantastic experience to direct all of these people from different backgrounds; a Korean, an Egyptian, American and French actors. It was very exciting for a director.
Why Scarlett Johansson?
LB: To portray the lead, we needed to find an actress who could be believable and extremely vulnerable, as well as super-powered. This is why we decided to reach out to Scarlett Johansson, who has starred in films such as "Lost in Translation" and "Her," as well as action blockbusters including "Iron Man 2," "The Avengers" and, most recently, "Captain America: The Winter Soldier."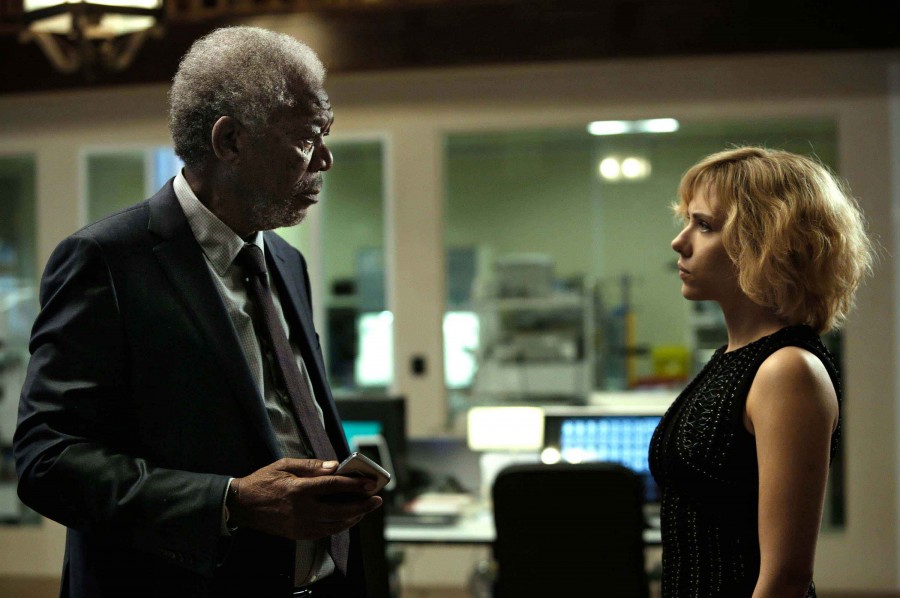 Besson was impressed by the actress' discipline. He explained that she was precise and professional from the onset.
LB: When we first met, Scarlett had read the script and I enjoyed the way she talked about it. She was excited for the right reason, which was the story. At that moment, it was a done deal for me. She was definitely the one.
And Morgan Freeman?
LB: Morgan Freeman joined the team as the world-renowned neurologist whose lifelong focus is how we access the information stored in our brain. As Freeman is quite a science buff, and particularly enthusiastic about the mind's capacity, the actor was a natural choice. Morgan Freeman is the ultimate professor, for two reasons. First of all, he's fascinated by the theory we develop in the movie because he's very familiar with it, which I didn't know before we met for the film.
It seems that violence is prominent in each of your films.
LB: Not any more than in the 6 O'Clock news.
If I asked you to describe Luc Besson, what would you tell me about the man?
LB: I love my freedom. I like all spiritual and intellectual experiences. I am a world citizen. It is not very easy during a career to go from directing a small French film in black and white, to an English speaking sci-fi film.
Do you live in France?
LB: I really seem to live in planes, but principally in Paris and I am in Los Angeles a lot.
Though Besson has a reputation to be tough at times, he knows what he wants and gets it. During our interview, Besson revealed himself as a bon vivant with an incredible sense of humor; sometimes on the dry side. His mind is quick and brilliant. He appears quite unfazed by the success he has had so far. Enjoying life, his kids and his wife and partner, producer Virginie Besson Silla. He seemed to be a fun guy who is quite in touch with his feelings, especially when it comes down to the injustices going on around the world today.
Since 1990, when Besson made his mark in the U.S. with "La Femme Nikita" which was followed by "Leon: The Professional" and "The Fifth Element," he has cultivated a loyal fanbase. One more time, Besson has succeeded in intriguing and entertaining us with "Lucy." The film's flawless special effects and art direction are, no doubt, worthy of an Oscar nomination.
By Michele Elyzabeth
Lucy opens in theaters July 25th: http://www.lucymovie.com/
Visit www.latfthemagazine.com for the Luc Besson cover story