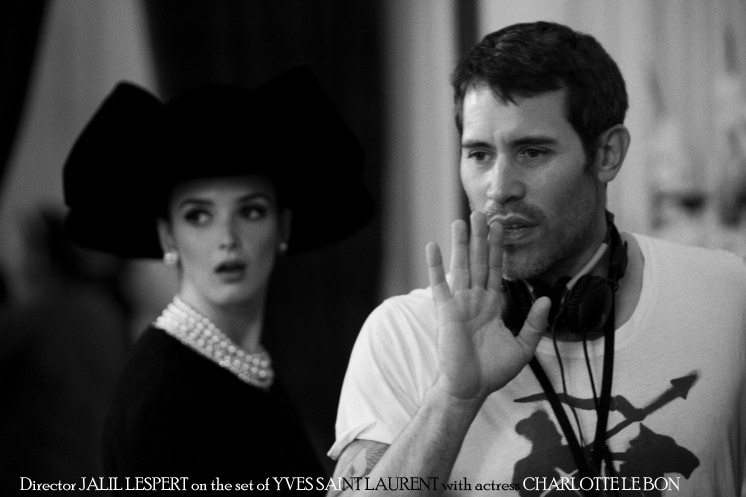 Yves Saint Laurent was more than a couturier. He was an iconic man who revolutionized Fashion; a visionary who originated the trends from the beginning of his career when he assisted Christian Dior. In 1958, after Christian Dior passed away, Saint Laurent not yet 21, was elected to take over the direction of the renowned House of Dior. In front of "Le Tout Paris" (the haute society), he presented his very first collection which immediately propelled him as a fashion prodigy and creative director of the House of Dior. He was also the first high fashion couturier who was able to transgress Haute couture into Prêt-à-Porter, without compromising the elegance known to French women. He was the first couturier to dare to leave such an establishment to create his own.
In the film, which is brilliantly directed by Jalil Lespert (who also co-wrote the screenplay with Marie-Pierre Huster), we discover another aspect of YSL. Specifically, the relationship that he developed with his lifetime companion Pierre Bergé (Guillaume Gallienne), who created the House of Yves Saint Laurent, also managing and protecting the couturier throughout decades. Lespert takes us on the voyage of their tumultuous and captivating life and the love they shared while creating what became one of the most powerful companies in the world. 25 year-old French actor Pierre Niney, from "La Comedie Francaise," has an uncanny resemblance to the legendary couturier and delivers a stunning performance from YSL's beginning, to the time he was diagnosed with bipolar disorder, his drug abuse, his love for women and his inevitable decline.
As the film opens in the US, LATF had the opportunity to speak to the director, Jalil Lespert. Who reveals his reasons for wanting to do this movie and how he perceived the couturier.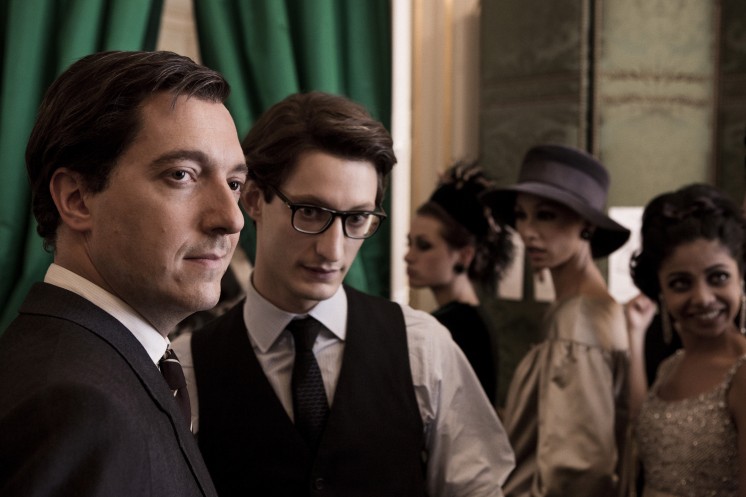 Why Yves Saint Laurent?
I wanted to tell a French story which could resonate with everyone. I am fascinated by the rise and fall of iconic personalities. Since my childhood, I was intrigued by novelists such as Edward Bellamy and Jack London, who's book 'Martin Eden' particularly touched me. Unconsciously, I was influenced by these authors and always wanted to tell this kind of tale. I searched for a French story which would touch many people including myself. I wanted to portray people who fight for their dream and make something of it; even if they have to pay the price for it. I grew up in Paris and had a lot of friends in the fashion industry. Although I was not particularly fascinated by it, I thought that there might have been a personality of that dimension that I could center my film around. I realized then that there had not been any fictional movie done about Yves Saint Laurent. I started to read everything that I could find about him and came to the conclusion that he was a captivating individual. I asked for a meeting with Pierre Berger to let him know that I was interested in telling Yves' story through their relationship. We spoke about everything including 'Martin Eden' for twenty minutes, after which he gave me his blessing and offered his help. He placed his trust in me allowing us to use the dresses of Saint Laurent's collection to be in the movie.
You wrote the script as well.
Not alone. I had two other writers with me: Marie-Pierre Huster and Jacques Fieschi. We started to do intense research, almost archeological as if we were discovering Pompeii. I was trying to tell a story as close as possible to the truth as we do for biopics. I wrote my story with what touched me; the love story between these two men during twenty years who were to create the myth.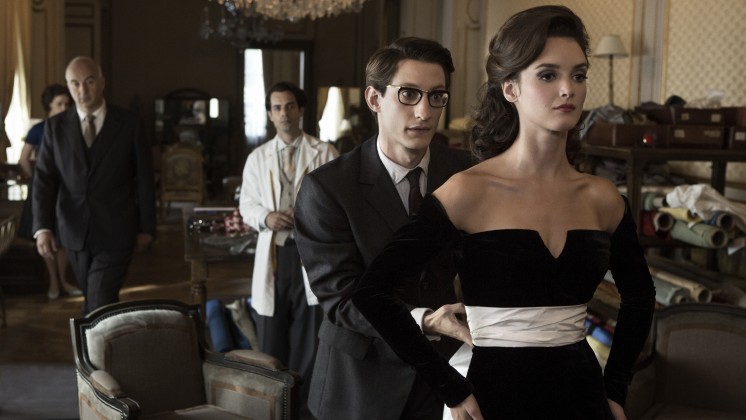 How did you choose the actor who portrayed Yves Saint Laurent?
I knew that I needed to find someone who had a solid background with classical training because the story spanned twenty years with a character evolving around different moral structures in society. We did not use the same language in the 50's that we did in the 70's; where we became much more free. This evolution needed to be reflected in the dialogue, for which I needed to have an actor with techniques. I started to look into a theater actor. I was told about a young prodigy from "La Comedie Francaise" and after looking at his photos, I thought that he could be the one. I checked his work and in less than 30 seconds, I saw his humor, his intelligence and professionalism and I knew that he was the actor for the role. From then on it went very fast, the casting director called his agent; we did a photo session in black and white where I put him in character, so much so that some of the photos looked as if he was Yves Saint Laurent. This allowed me to convince, beyond a shadow of a doubt, my partners/producers that did not know Pierre Niney.
I was very impressed by the scenery in the film and the décor, specifically the apartment which is home to Pierre and Yves. Does this apartment exist?
Yes, it is a real building, a "Hotel particulier" on Avenue d'Iena near the Champs Elysees which had not been lived in for 20 years. We re-did everything in it. It was sumptuous.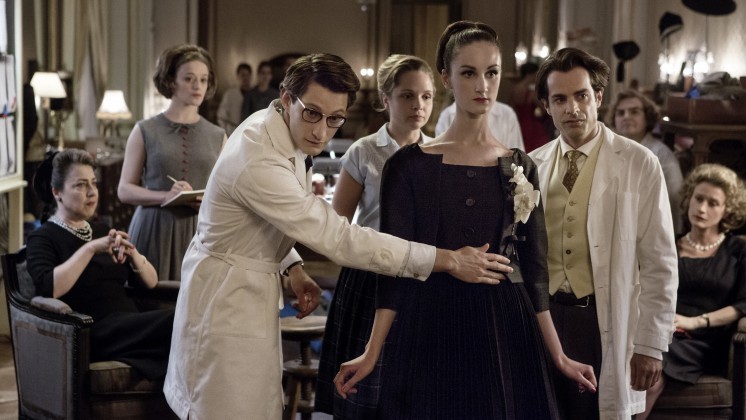 You're an actor and a writer as well. What is your next project?
I am preparing to shoot a new TV series in France in August. It is called "Versailles" and it is about Louis XIV.
Are you also writing for Versailles?
No, I will only direct. It has been put together by the show runners of "Mad Men." It is being produced with the participation of Canal Plus, The BBC, and CBS. It is an incredible project which is going to give me the opportunity to work with American, English, Canadian and a few French actors. I am so looking forward to it.
Without a doubt, Lespert, an actor and writer himself, demonstrates an incredible talent in the choice of his cast and his impeccable script. His vision translated well onto the screen. He made his acting debut opposite his father, appeared in several films, among which was Laurent Cantet's film "Ressources Humaines," that earned him a César (a highly respected award in the French film industry), for the most promising actors. His projects have been numerous and one thing is for certain; he is a director that will make a name for himself in the US.
"Yves Saint Laurent" stars Pierre Niney, Guillaume Gallienne, Charlotte Le Bon, who plays YSL's best friend (an outstanding French-Canadian actress next seen in Disney's "The Hundred-Foot Journey"); with a great supporting cast including: Laura Smet, Marie de Villepin, Xavier Lafitte and Nikolai Kinski.
A must see. Thumbs up.
By Michele Elyzabeth