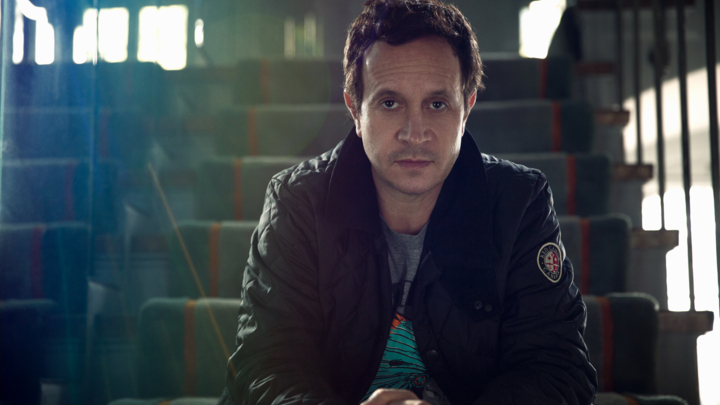 Beyond the jokes, comedians thrive off of the connection they have with their audience and the fan base that they build over time. "Pauly Shore Stands Alone" is the perfect account of what makes a comedian tick at the end of the day. For many, it's getting back "on the road again" and again, and again.
The 90's were the heydays for Pauly Shore, who rose to fame with films such as "Encino Man," "Son in Law," "Bio-Dome" and of course, "MTV's Totally Pauly." Showtime's latest documentary shows a side of the comedian that many have never seen before. The deeper and more serious side to an artist who's job it is to make people laugh every day.
In the documentary, Shore tours Wisconsin and Minnesota, playing venues in small towns across each state and entertaining a cult following of fans who have stayed loyal to him for years. Shore speaks to the cameras, reflecting on his childhood and what it was like being raised in the business by his father and his mother, Mitzi Shore, the owner of The World Famous Comedy Store in Los Angeles, California. Life today is less about "The Weasel" references and more about Shore's soul searching and coming to terms with his mother's illness.
But with the serious also comes the laughter. It is refreshing to watch the down-to-earth comedian meet and speak face-to-face with his most devoted fans. It's not every day that a celebrity takes their fan out for some Denny's.
If a singing Christopher Walken and the tale of Peter Pan aren't your style, "Pauly Shore Stands Alone" is another entertaining choice for your Thursday night TV.
Premieres Thursday, December 4th at 8:00 p.m. (ET/PT) on Showtime.